Karina & Luis ~ Engaged! Downtown Los Angeles
I am so excited to share this engagement session, not only because we got to photograph in my fave spot (downtown LA), but also because Karina is a high school friend of Art's! Art told me to make sure and put that they would all hang out studying at a mutual friend's (Nancy) house :) Aaahhh memories! But back to the engagement session! Karina and Luis chose different spots in Downtown LA for the engagement session. I was happy that they even introduced us to some new spots. That's always a plus for us, because it's a brand new canvas for us to work with. What photographer doesn't like that?! I'm not going to lie, we did a lot of walking but it was worth it because we got some amazing shots. Luis and Karina were super thoughtful in bringing us water. With this hot weather we've been having lately in LA, it was much appreciated. Another fun fact, the day of their engagement session there was actually an outdoor concert going on (the Made in America Festival), so during some of their session we even got to hear Weezer in concert. Who else can say they had Weezer playing live during their engagement session? Definitely a first for us! As you can tell, it was a fun e-session and we were so happy and honored to get to photograph Karina and Luis!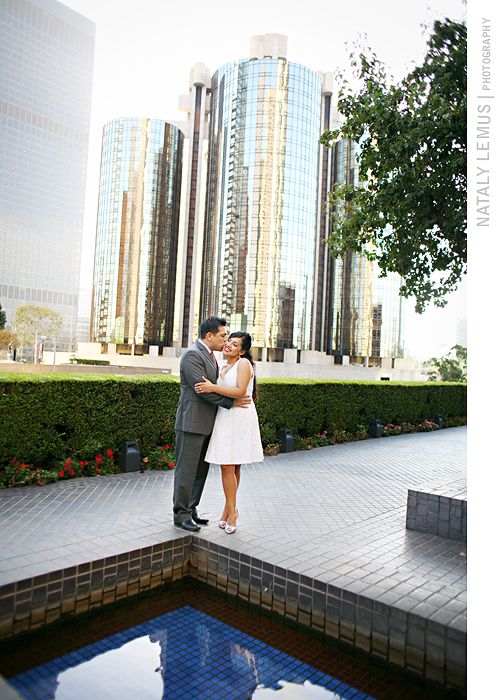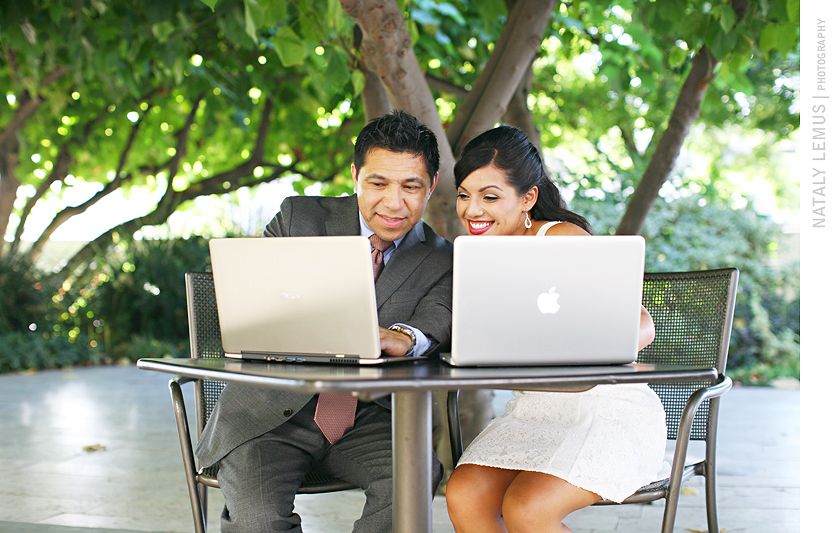 Karina and Luis brought a few props. When we got to the "I said Yes" sign below, Art told Luis jokingly "congrats on saying yes, go ahead and hold out the sign." It was too funny and it brought out the jokester side of Luis. I love this photo for the genuineness of those smiles :) But honestly, we all know that Luis was the one popping the question to this gorgeous girl!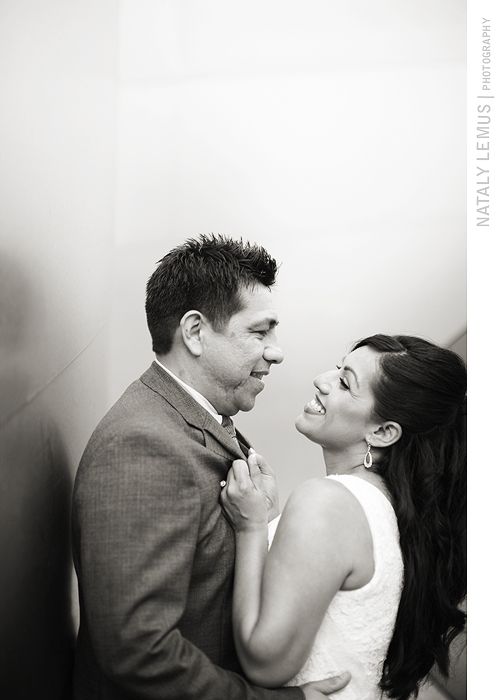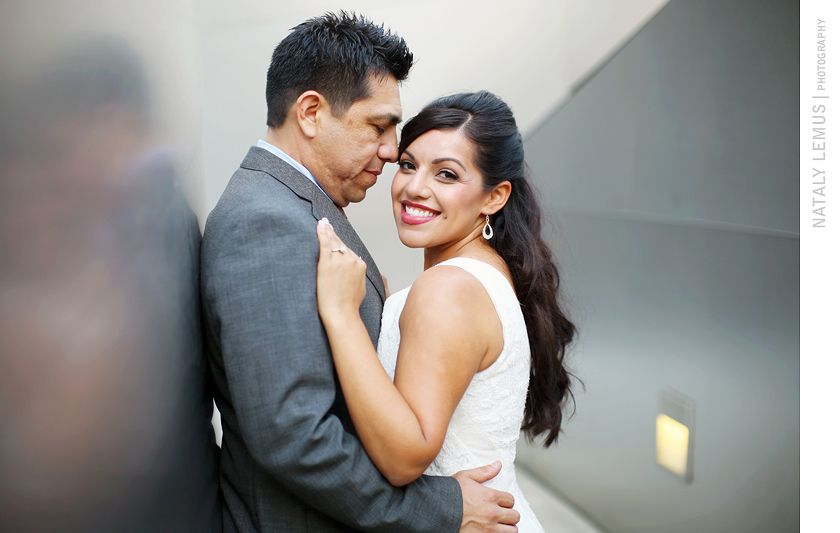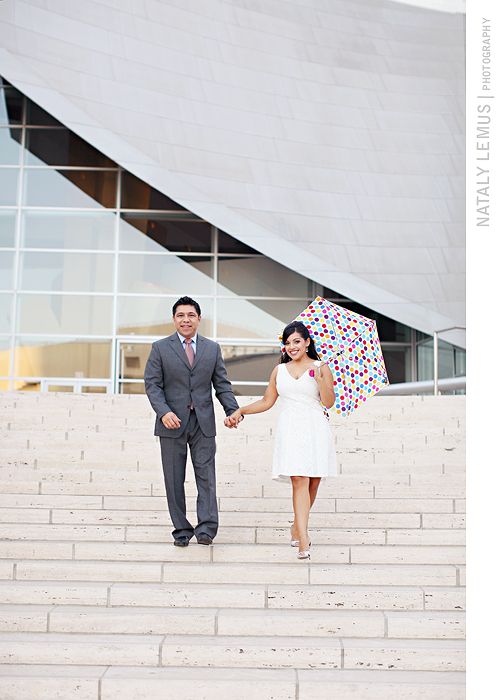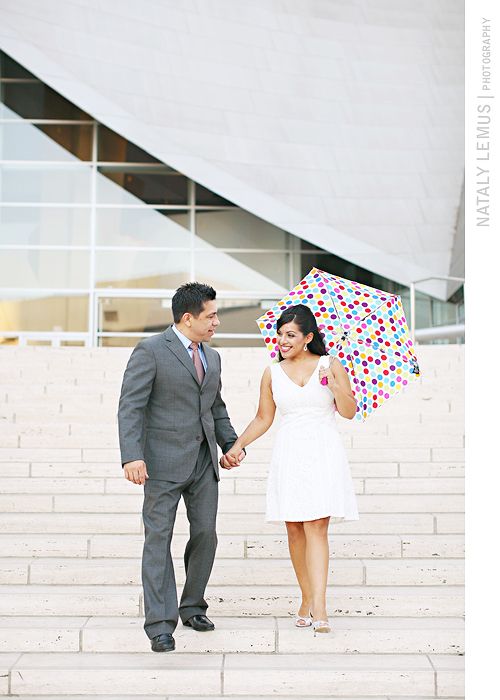 Nataly Lemus Photography Blog