Lydia & Robert ~ Engaged!
Mount Baldy, CA ~ San Bernardino County
When I first met with Lydia and Robert they knew for sure they wanted an outdoorsy engagement session with lots of trees. The difficult part was finding a location, especially with this drought we're having. Everywhere you see it's pretty dry and lacks green. Robert and Lydia went on a hunt for the perfect spot and they found just that. I am so happy they had us come up to Mt Baldy because it was so beautiful, full of tall trees, greenery, and hidden gems. They found a small town where everyone seemed so happy to let us use their property for photos. If you're a photographer, you know that doesn't happen often! The area where we started the session is actually a residential area full of cabins but it almost felt like we were in the middle of nowhere. The mosquitoes that kept attacking us also were a reminder that we were in the great outdoors!
We loved photographing Robert and Lydia. It's always so much fun getting to know our couples prior to their wedding. You really learn a lot about them and vice versa. It also helps put the couple at ease and on the day of their wedding I can guarantee it's no big deal to have two photographers photographing them because it's just Nat and Art.
Just as a side note, from these photos you can't tell but a few weeks before their engagement session Lydia fractured her toe. We had to reschedule to a later date to give her toe some time to heal. It was still not 100% but she never complained. Robert also helped a lot by carrying her when we had to walk a lot or go up a hill. It was so sweet to watch how much they love each other and take care of each other. You can tell that the love they have for each other is strengthen by the love they have for God and there is nothing stronger than that. Art and I can't wait to photograph their wedding next month! For now, here's some of our favorite pictures from their e-session.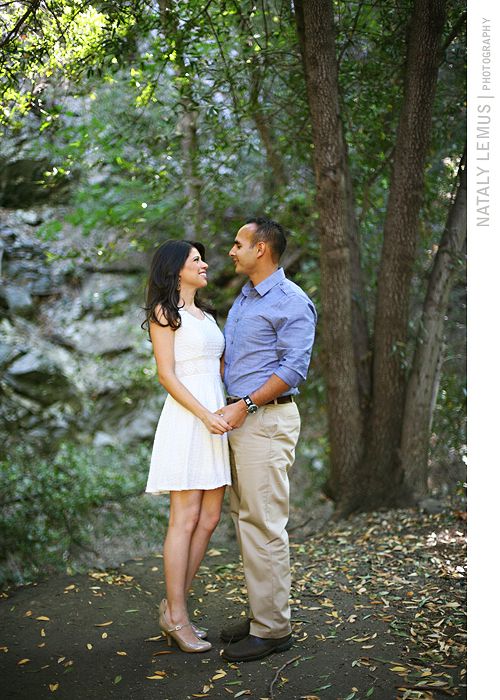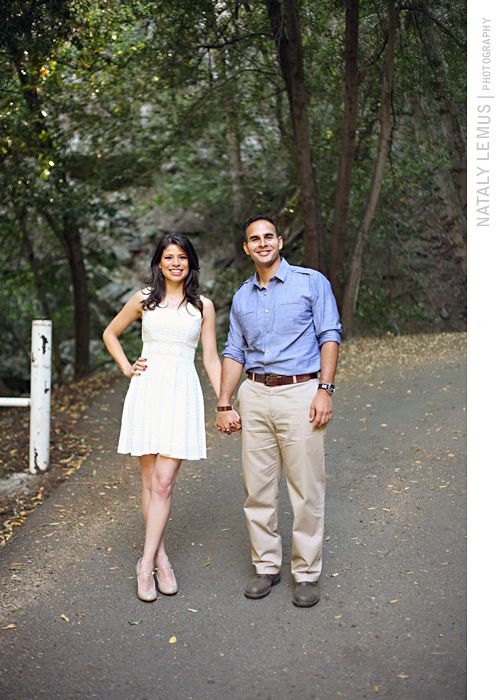 Can you believe this is a walkway to a home? The owner was nice enough to let us use it and I am so happy he did because it's beautiful! He even wanted to move a car for us! I'm telling you, the people in this town were super nice!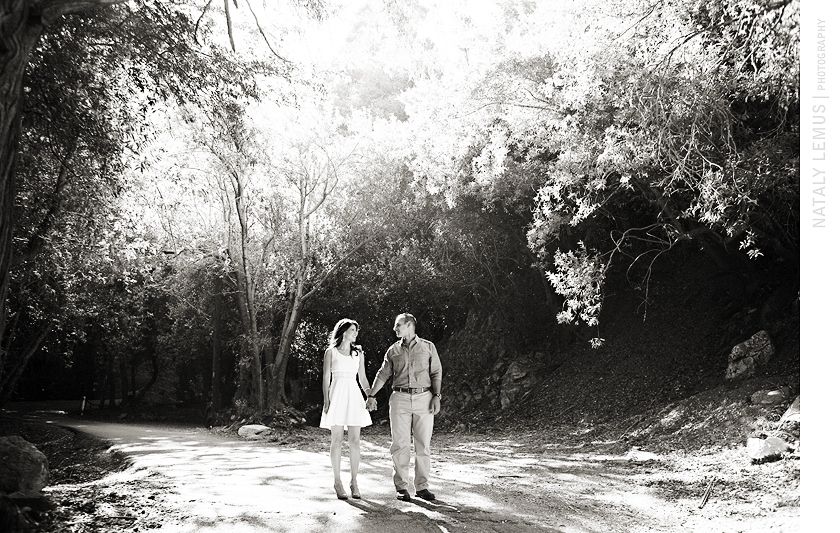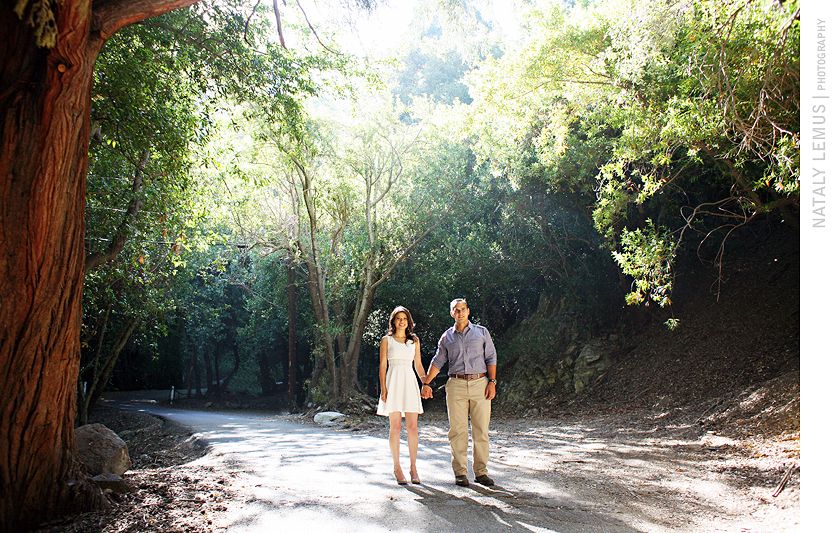 I love the photo below...it shows little but says so much.
Nataly Lemus Photography