Martha & Dilberg ~ Engaged!
The Athletic Club ~ Downtown Los Angeles
Martha and Dilberg decided to do their engagement session in downtown LA. We were so over the moon with the two locations they chose because they both have beautiful rooftops with an amazing view of our downtown LA skyline. Their wedding, which will take place later on this year, will also have a beautiful view of the skyline so it was very fitting that we incorporated it in their engagement session.
We started off at a rooftop that's not too far from the Athletic Club and then we walked over to LAAC. We even stopped at the jewelry district to get a few shots. I love downtown and it's what we call home so I loved getting to photograph in so many amazing spots that we pass up on a daily basis with Art. We always feel like downtown has many hidden gems. So happy to share some of my favorite shots!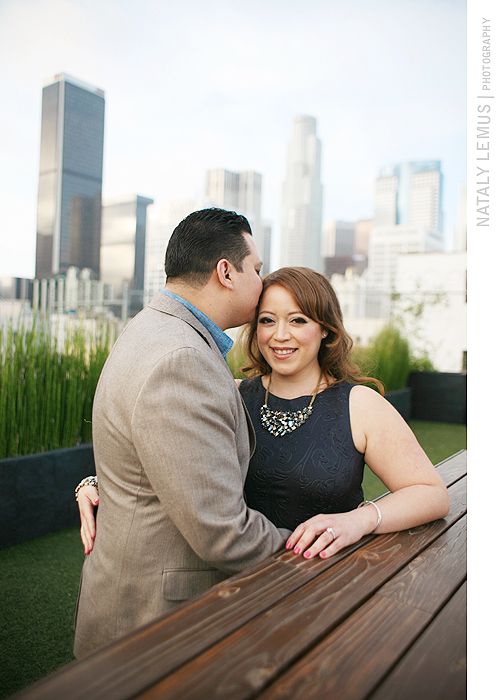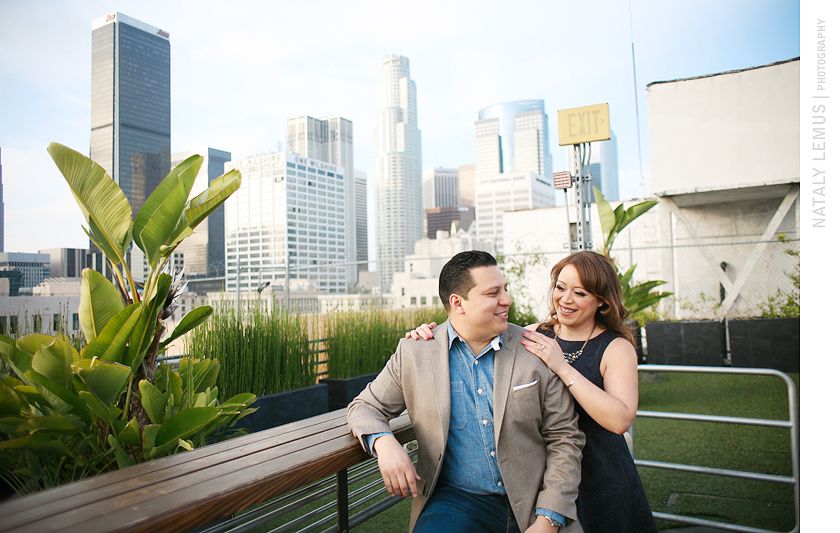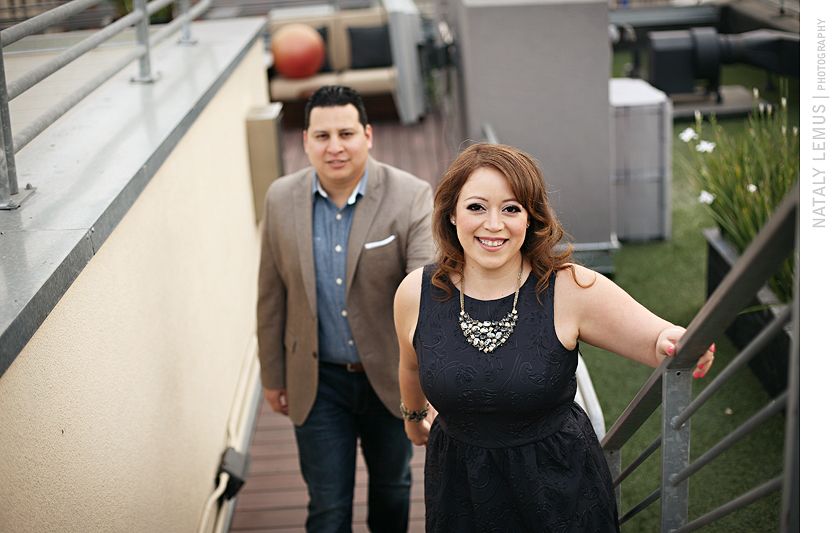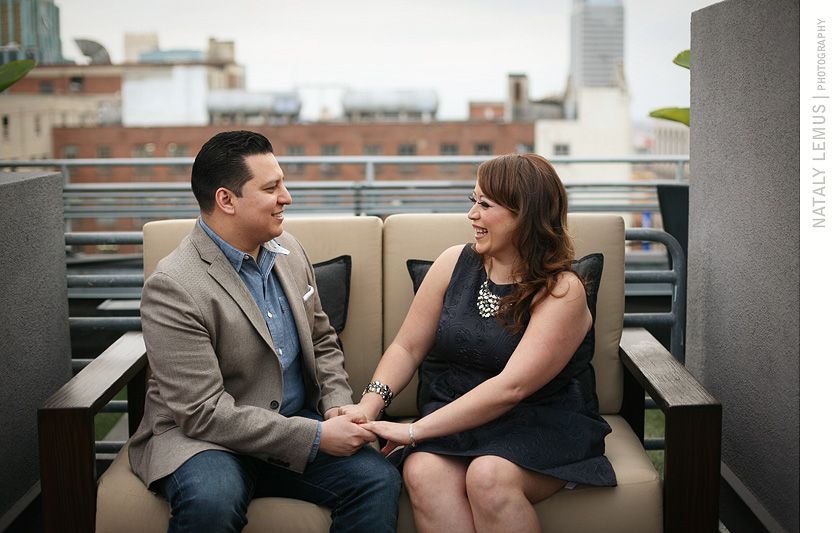 You see that building that says 608? I worked there when I was about 15-16 years old. My dad's friend owned a jewelry repair shop there and my dad thought it would be a good idea that I start learning how to be responsible and what working was all about. I remember I loved working there and getting to spend my money on whatever I wanted. Oh what fun it was to be a teenager! Anyway, moving on! :P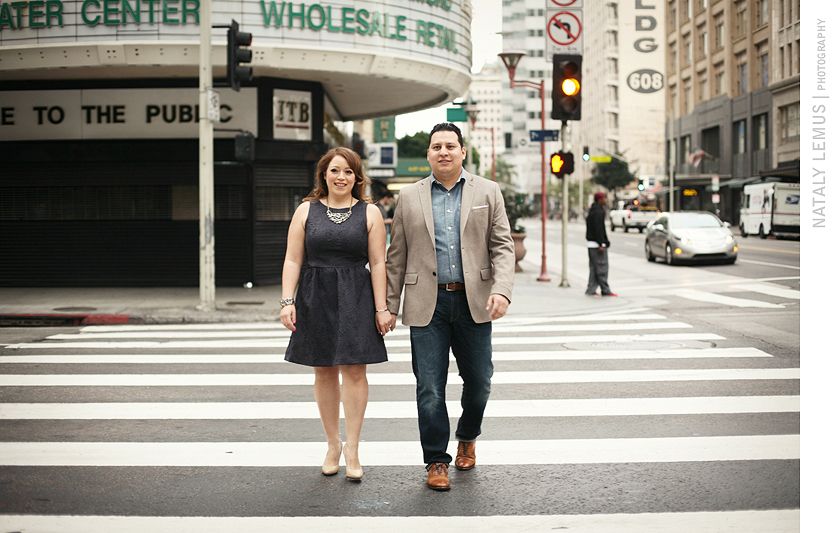 At the Athletic Club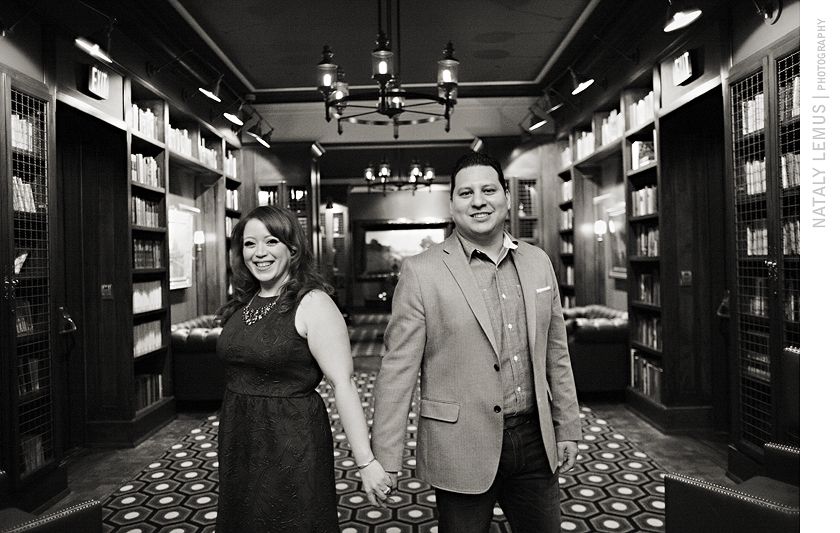 I love that this is so them, so candid. Just getting a drink at the bar and chatting <3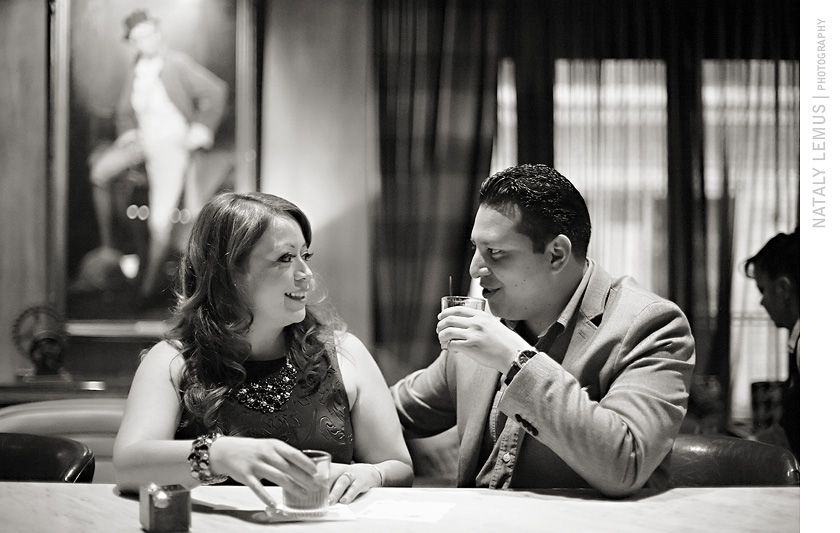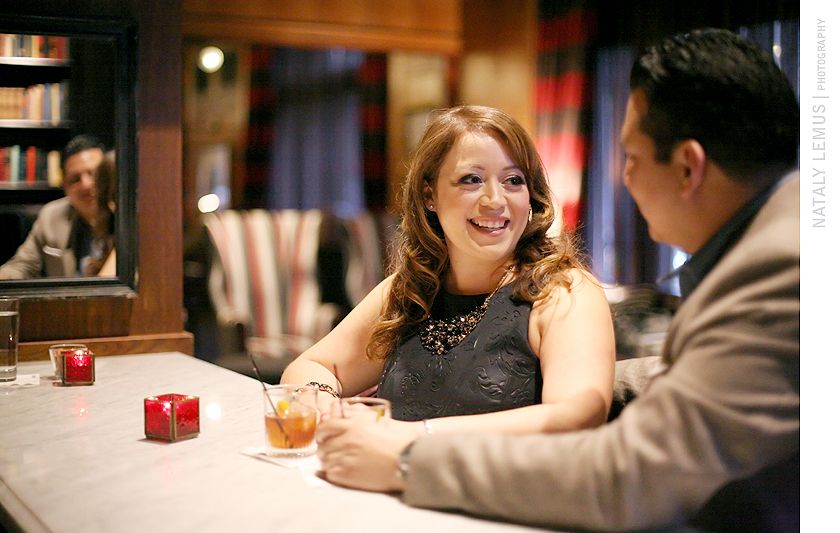 And up to the rooftop!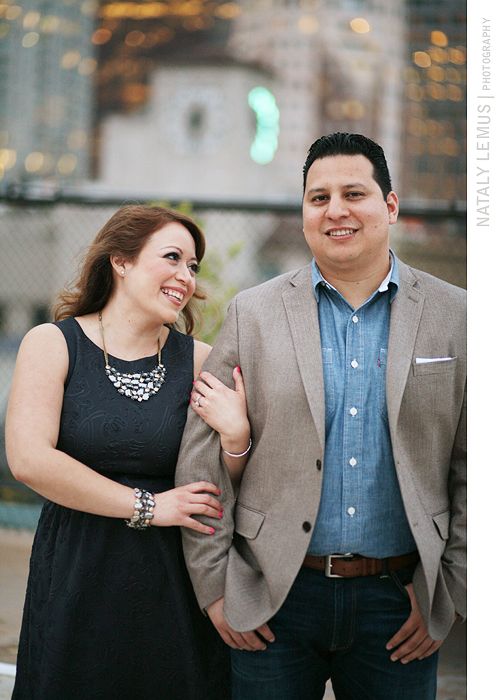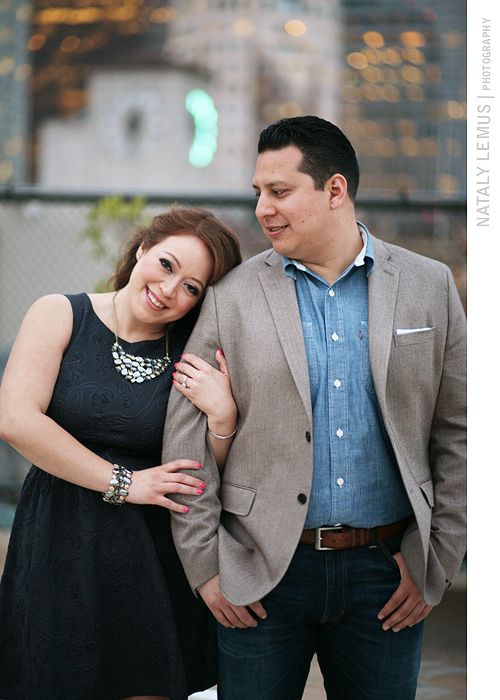 And we're bringing back the behind the scene shots :) (In case you didn't know, I have no problem taking a photo with your iphone but I don't promise they'll be as good as the ones with our camera :P)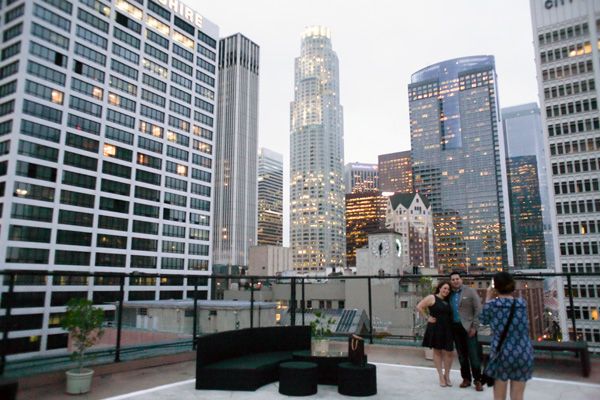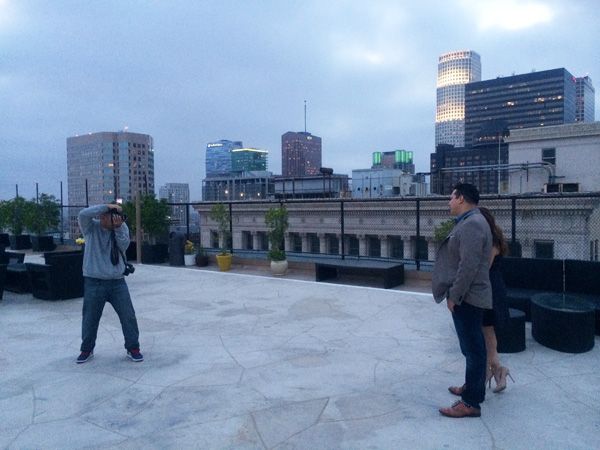 Nataly Lemus Photography blog ~ Wedding Photographers