Wow! It has been a long time! I totally put my blog to the side for most of 2013 (especially at the end of the year), but I promise it was for the best reason possible! I have a huge announcement...some of you already know, if you follow me on Facebook or Instagram or are one of our couples from 2013...otherwise, this may come as a total surprise since I barely blogged last year...OK, enough with the suspense! Art and I are now parents! We have been blessed with our baby girl, Grace Lemus. She was born this past November and has brought unimaginable happiness to our lives. I can't believe that after over 6 years of blogging on here I get to share with you this new chapter in our life.
Last year was such an exciting year. I was basically pregnant for all of wedding season. Thankfully I had a very healthy pregnancy (aside from major nausea) and got to photograph every single wedding, all 32 of them! The last wedding of the year was the first weekend of November and Grace came only two weeks after. Expecting our little one made this past wedding season that much more special.
Since I'm better at using photos to tell a story, let me take you through just a bit of the journey with some of our pictures.
(These photos are both iPhone images and images taken with our SLR, some taken by us and some by our family members. They are just snapshots of memories that we hold dear to our heart.)
Let's start with the announcement: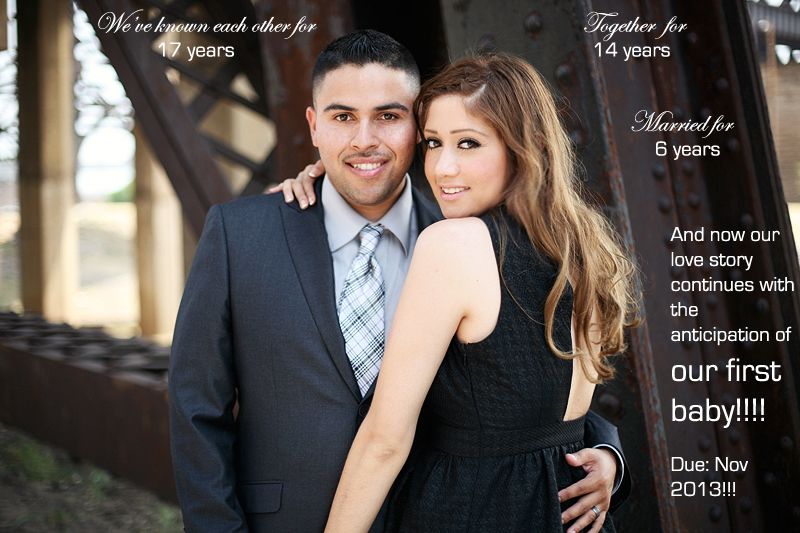 The day we found out we were having a girl <3
We did a gender reveal for our parents and sisters. Seeing their reaction was so sweet!
I did my maternity session on my birthday and it was the best way to spend my day. Art did a beautiful job and made me feel like I was the most beautiful woman he ever saw.
A few days later we had a beautiful baby shower thrown by my cousin,
Stephanie
. By this time I was feeling so uncomfortable and big! I will be sharing more photos from the baby shower because we all love details and so much time and planning went into it by my cousin.
Finally, it was time for us to meet Gracie! This is how I felt about the pain, but Art was just excited and very nervous! I will share the birth story more in depth soon, for those who would like to read it :)
Everything was so calm in the room. I was a little nervous (I would say less than Art) but more than anything, very happy to know that it was only hours for me to lay eyes on my baby girl.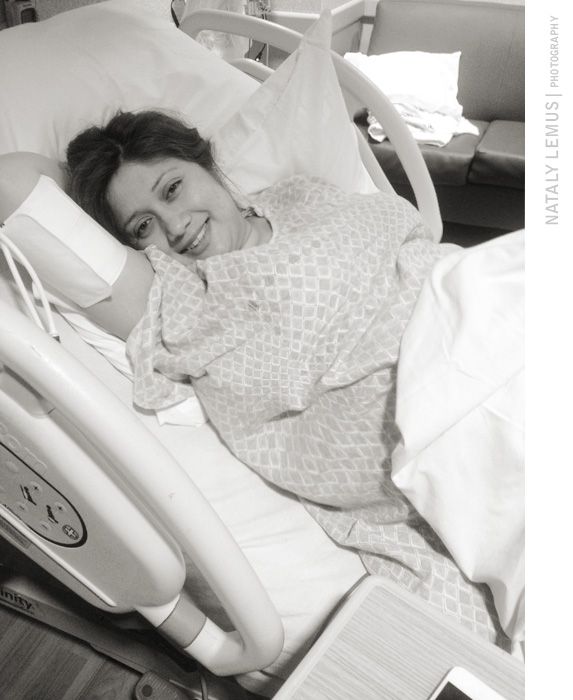 About three hours before meeting our little one. I was very tired at this point. Please excuse our faces from this point on! We were working on very little sleep!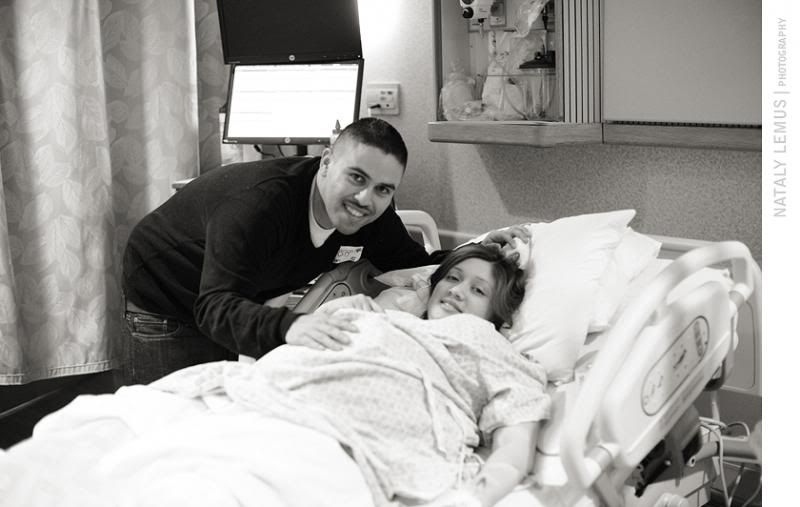 Time to push!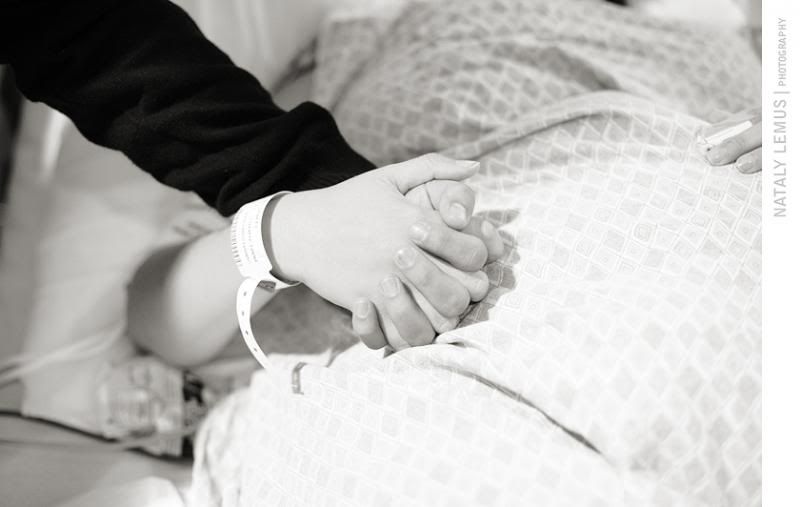 And she arrived! This photo is out of focus but it's my favorite ever. My sister took this right after Gracie was born. The emotion on my husband's face is priceless. Looking at it still gives me goosebumps. The moment you meet your baby is the most beautiful moment in your life. I finally got to see the little one I took so much care of while she was inside my belly. The one who stole my heart the moment I heard her heartbeat. The one that made me happy with her movements. The one we waited for 9 months patiently. Aaahhhh, the love you feel is like no other.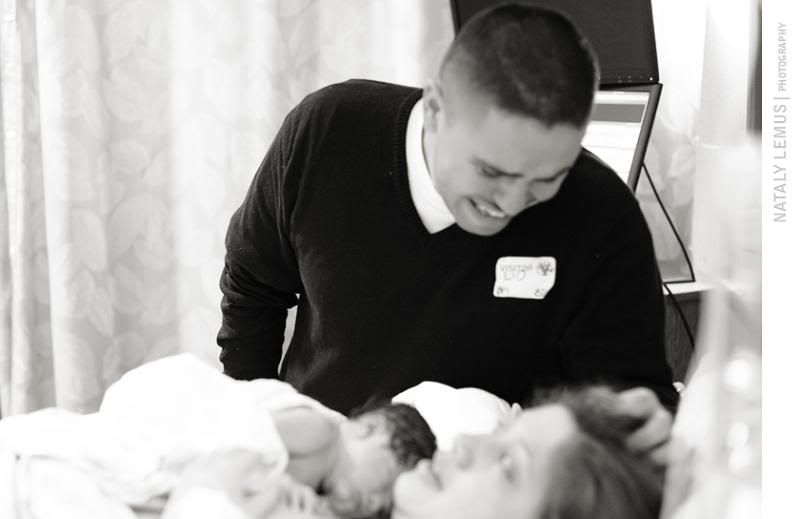 Our first family photo
Can you tell how tired I was?
My two loves. Art would literally stare at Gracie just taking in every little bit of her. It was the sweetest thing to see.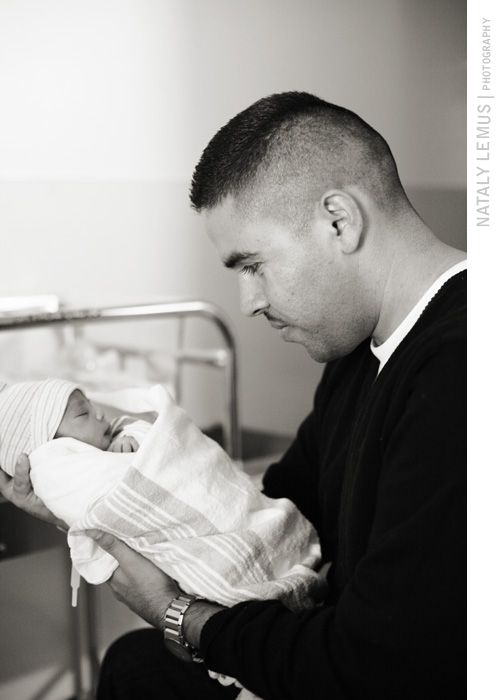 A very proud papa!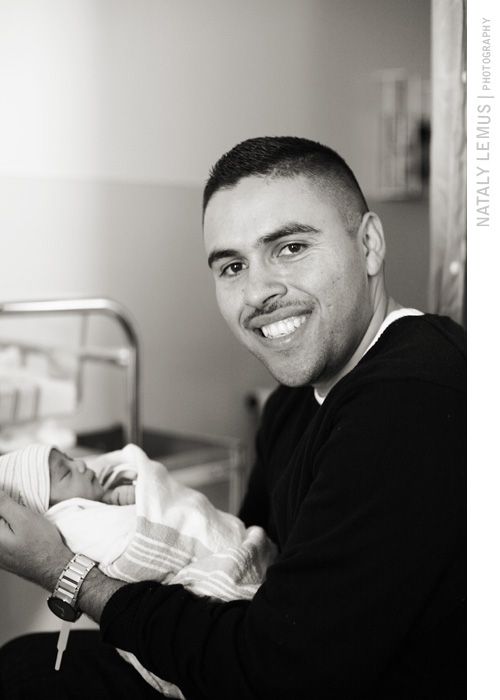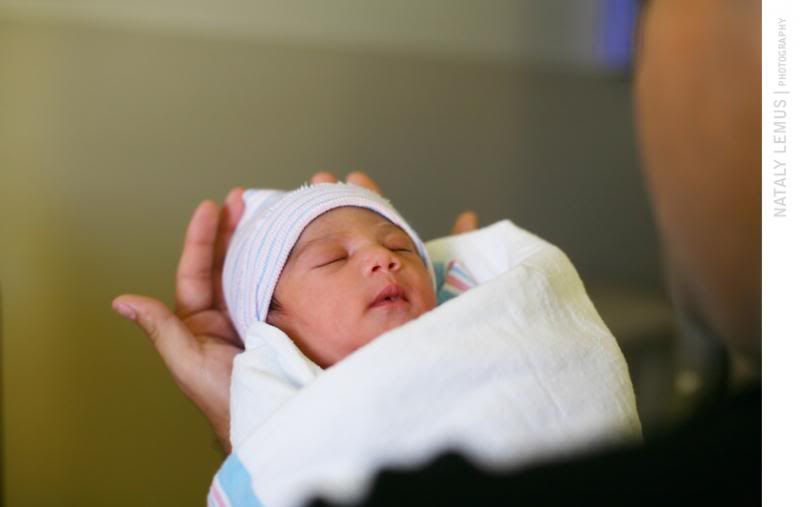 Art took this photo and I had no idea because I was probably sleeping (finally...poor Art still went without sleep for a while). I am so happy he took it because I love it!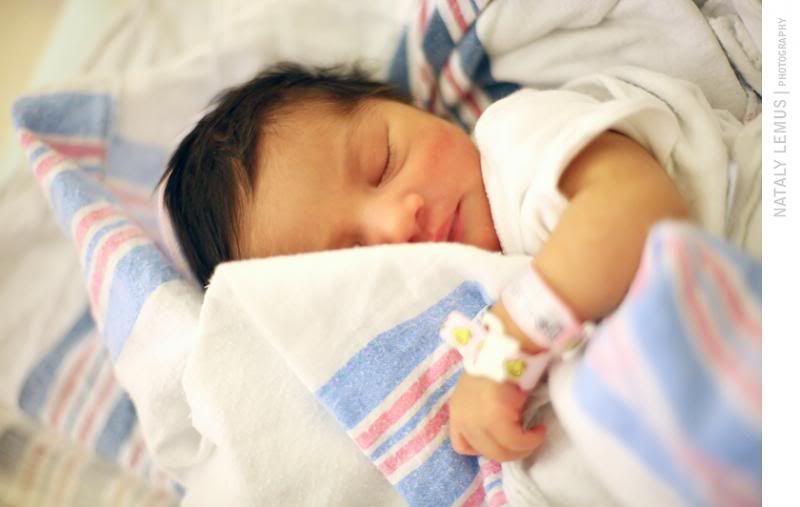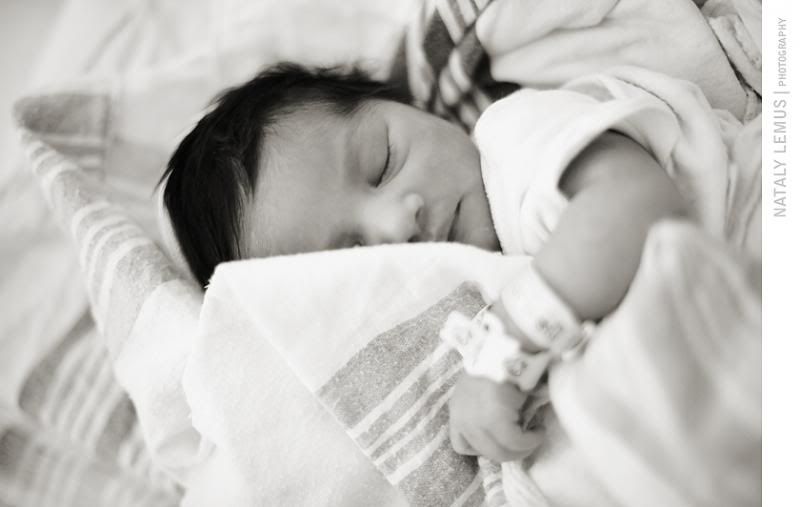 Of course her coming-home outfit had to represent! Lakers, Win or Lose!
Enjoying our first night with her at home. I do have to admit that later on than night it was so difficult! We had no idea what we were doing! Things are definitely much better nowadays! Staring at this beautiful little face, nobody can complain!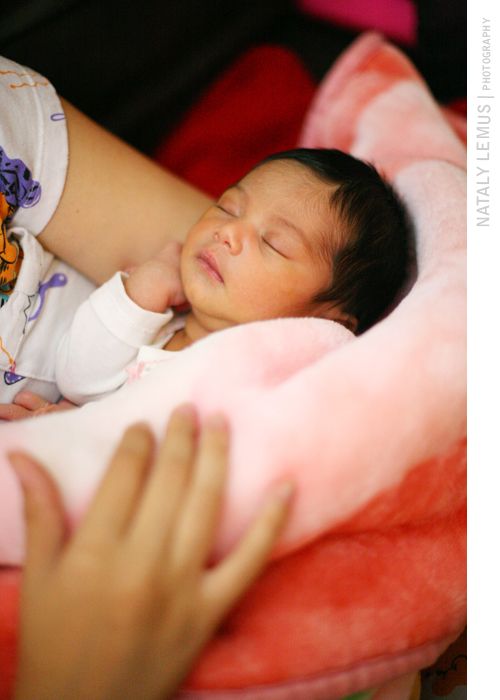 Gracie ready for her first check up. Awwww she was so tiny!
Only 5 weeks old and already photo bombing my selfies :P Look at all those silly faces! She was made to be in front of our camera! Even the smallest of things are so much fun with Gracie around. She really likes taking selfy style photos (yes, at her age, she already has a preference) but is not too keen to photos with the slr...at least not yet!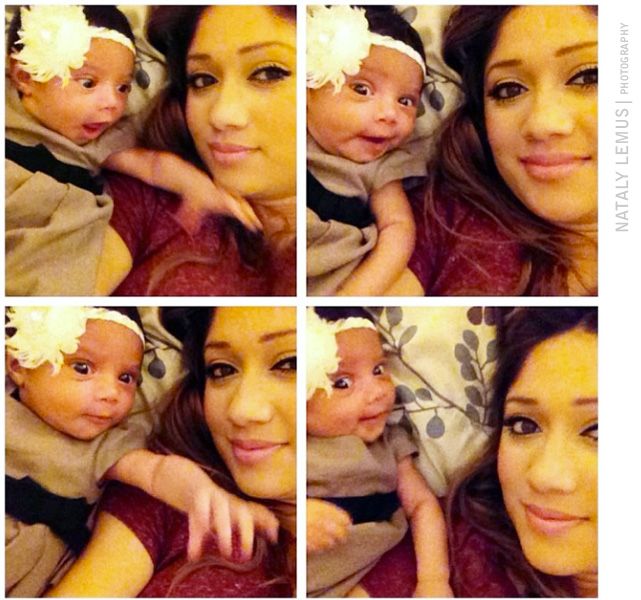 The holidays have definitely been a lot more fun with Gracie to share them with! It was amazing to ring in the new year with our baby :) We've been trying to have short sessions with her to get as many photos of her as we can, but I have to admit that it's been really difficult to do so! I thought it would be a piece of a cake, after all, we are photographers. Not easy at all! With our lack of sleep and lots of work, it just does not happen as often as we would want it to, but we have fun doing mini sessions with her whenever we can.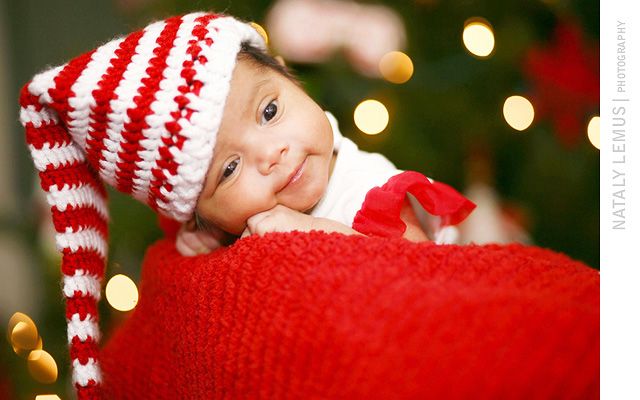 I am so in love with her. She already has quite the personality. She's super sweet and loves to smile a lot, especially with mommy. She also loves to baby talk with me. When it comes to Art, she loves it when he holds her. She especially loves his shoulder. Apparently there is no other like it! :P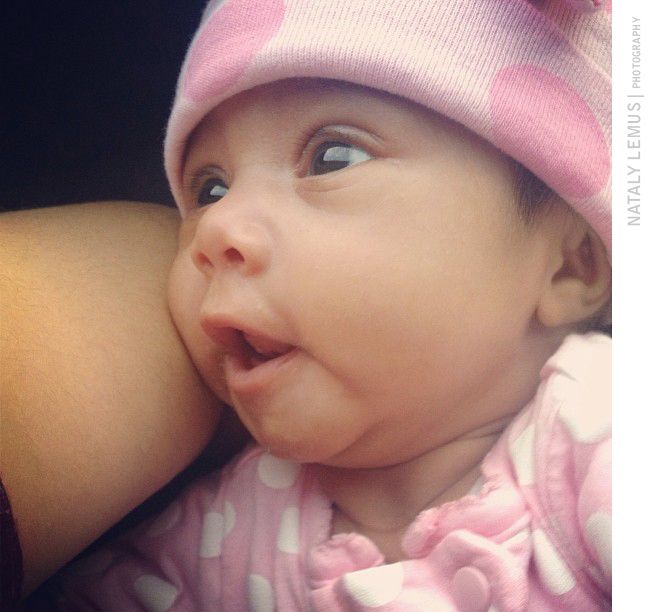 She is a total daddy's girl and he is just as crazy about her <3 Look at those cute cheeks! Cuteness all around! She has steadily been gaining weight. She's already doubled the 6 pounds she weighed when she was born! Now that I see photos of when she was just a few weeks old she looks so tiny to me.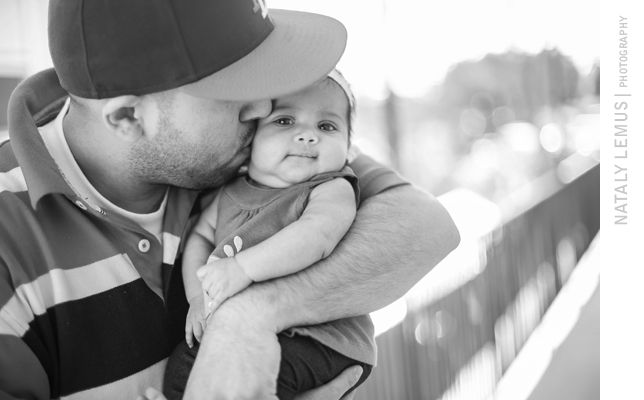 They're already spending time together while daddy watches Laker games. He even went out and bought her Laker onesies all on his own. I love the one she's wearing here. Looks like Gracie loves spending time with Art :) I love her big smiles. They make my heart so happy.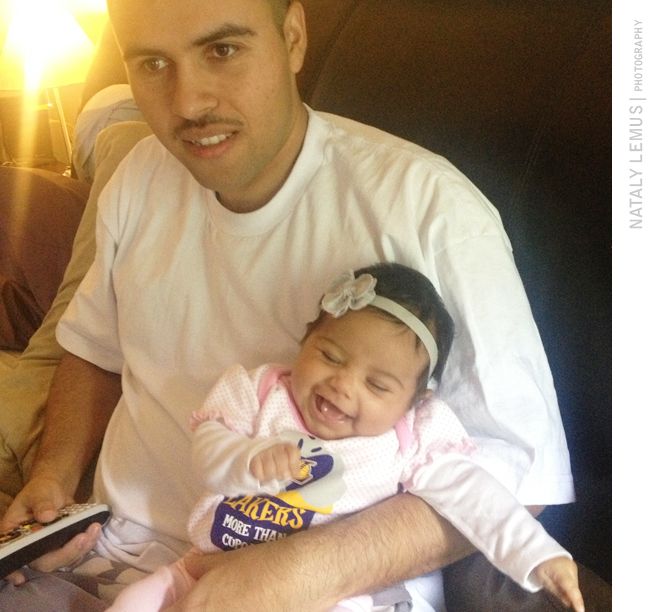 I took this photo a couple of days ago. I love those beautiful big eyes! They make me melt every time they look at me. I have to say, she was totally worth the wait!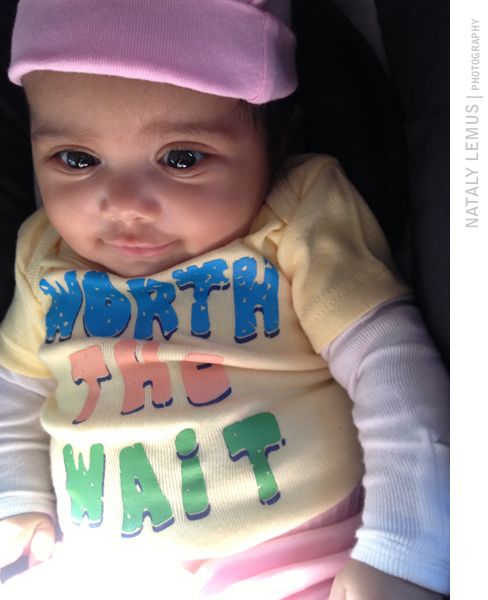 Again, I can't believe that after sharing not only our work, but so much of our life, I am now sharing that I am a mother. We have our little one that brings us the best kind of happiness. She truly makes everything in life better. God has blessed us beyond words and I am forever grateful for it. I could really go on and on when it comes to her, but, honestly, this was only supposed to be a short announcement so that I can go ahead with my regular blogging. I just couldn't help but to share some of our photos. I will be sure to keep you guys updated in between blog posts with life as a mom but I will start blogging weddings and engagement sessions stat! By the way, after all of this, I can't forget to say Happy New Year!
XOXO,
Nat
This text will be blue.