Paola & Eddie ~ Married
Ceremony: St Dominic Savio Catholic Church - Bellflower, CA
Wedding Reception: Los Amigos Country Club - Downey, CA
Paola and Eddie had a beautiful yellow & gray theme wedding on a gorgeous summer day. The day started of with a Catholic mass and then we headed over to their outdoor reception at a golf course. Beautiful all around! Paola put so much thought into the details of their wedding. Let me tell you, no detail went unnoticed! I loved that everyone at their wedding loved being in front of the camera and were not afraid to be themselves in front of it. We had so much fun getting to photograph their wedding and getting to document how fun their reception was! Let me show you what I mean: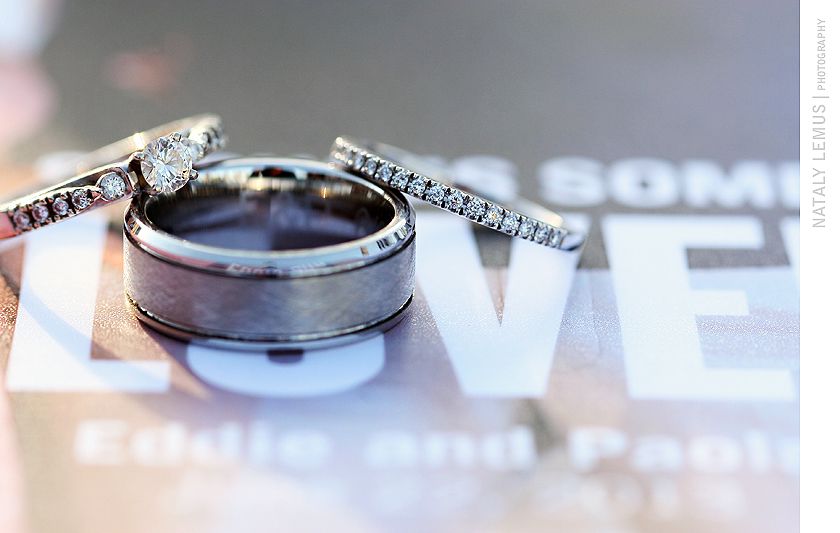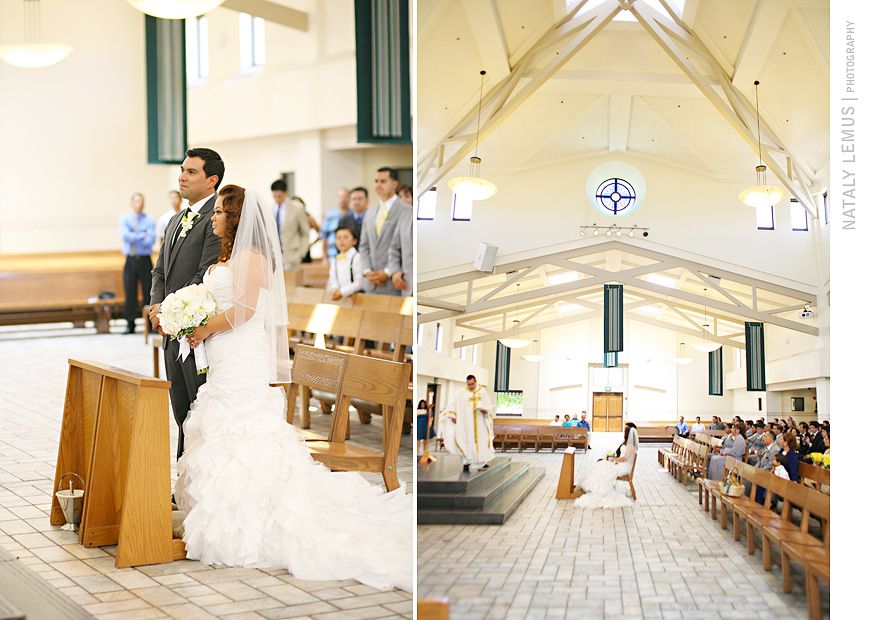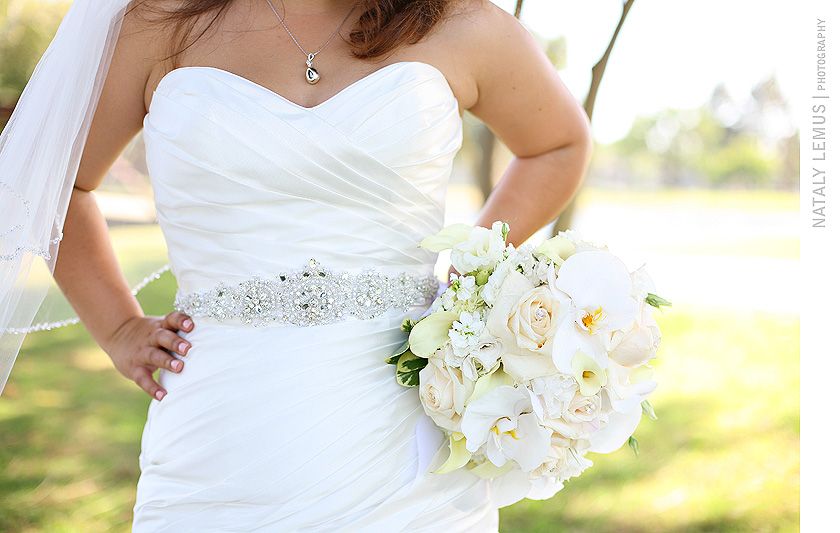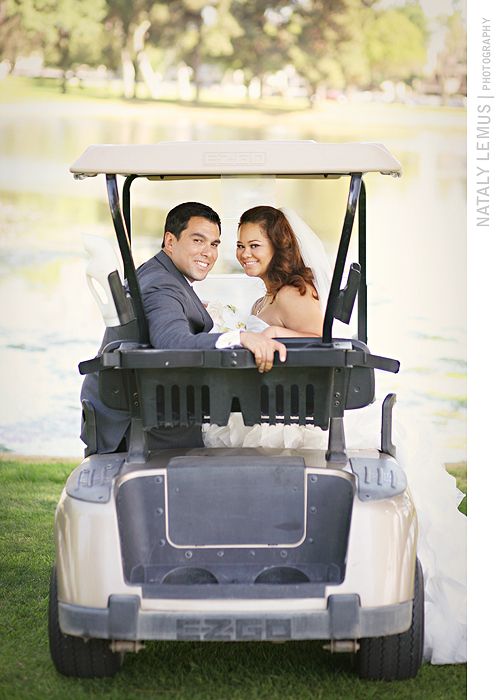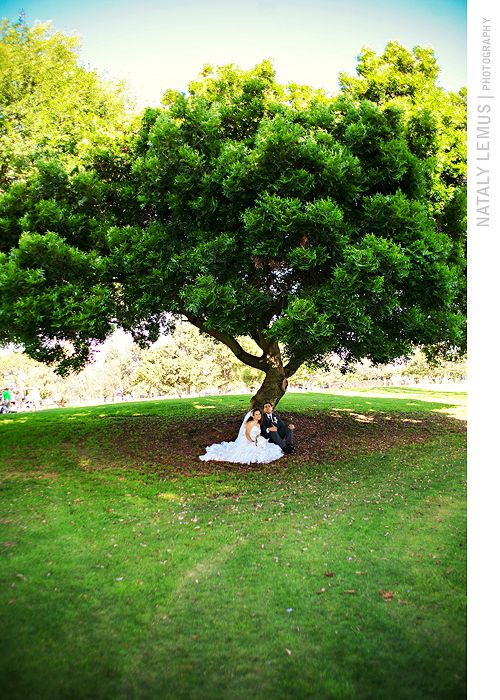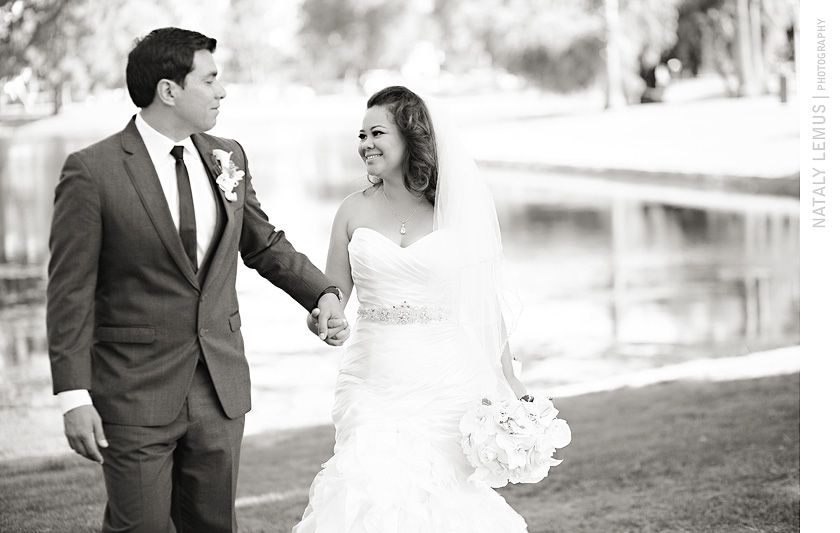 Reception Details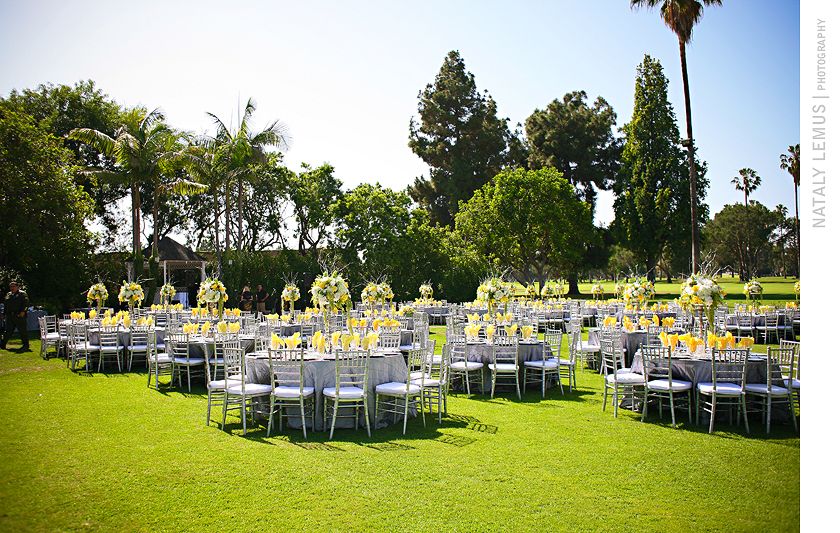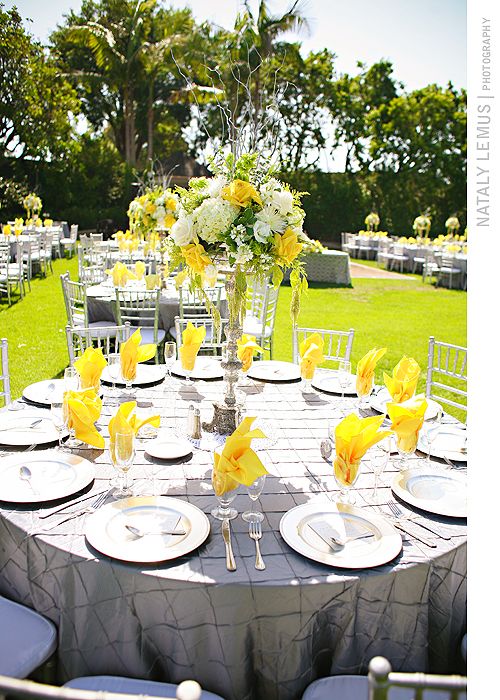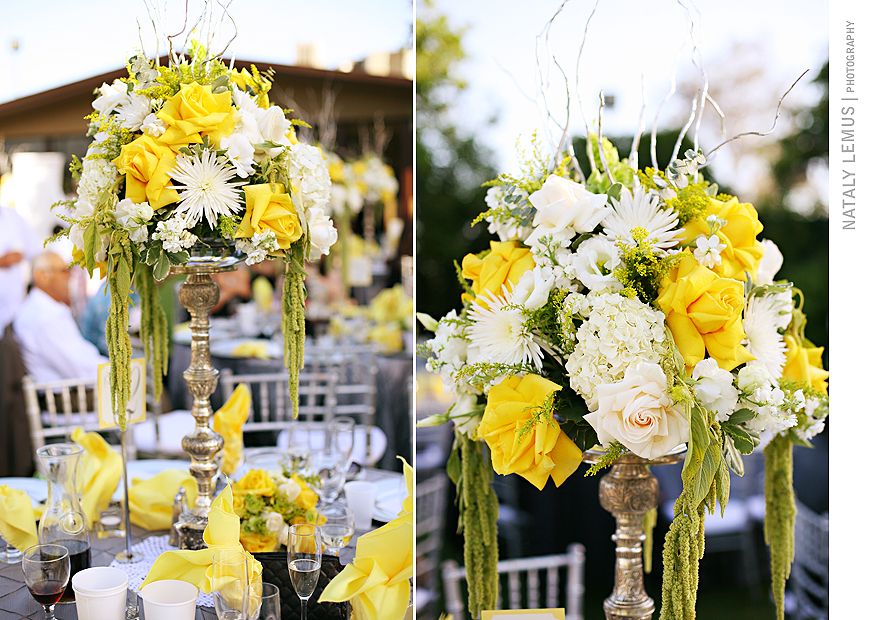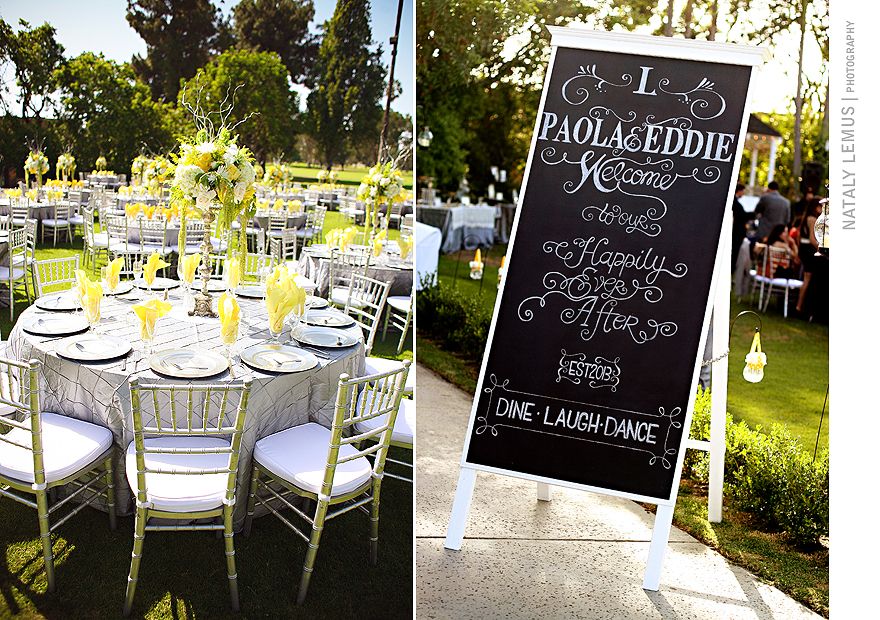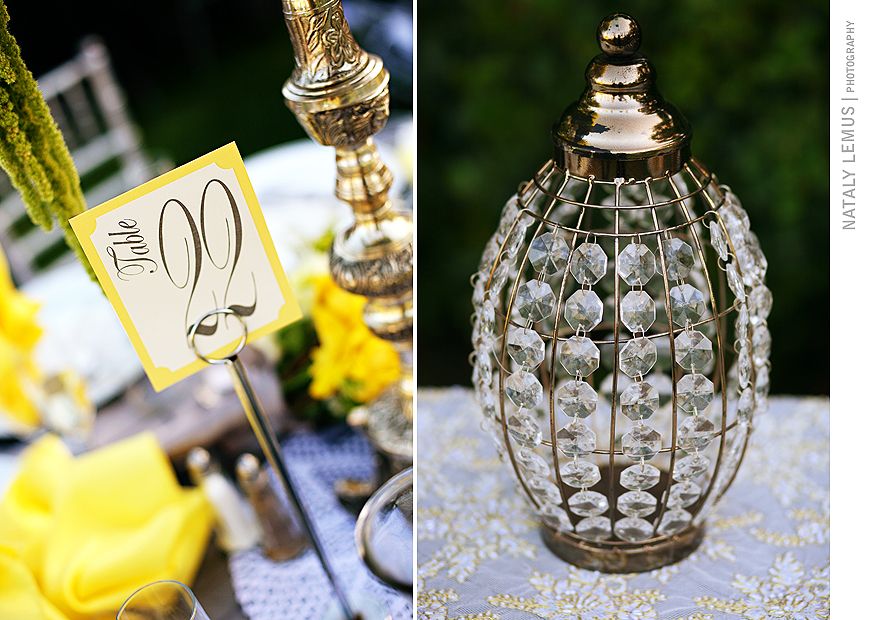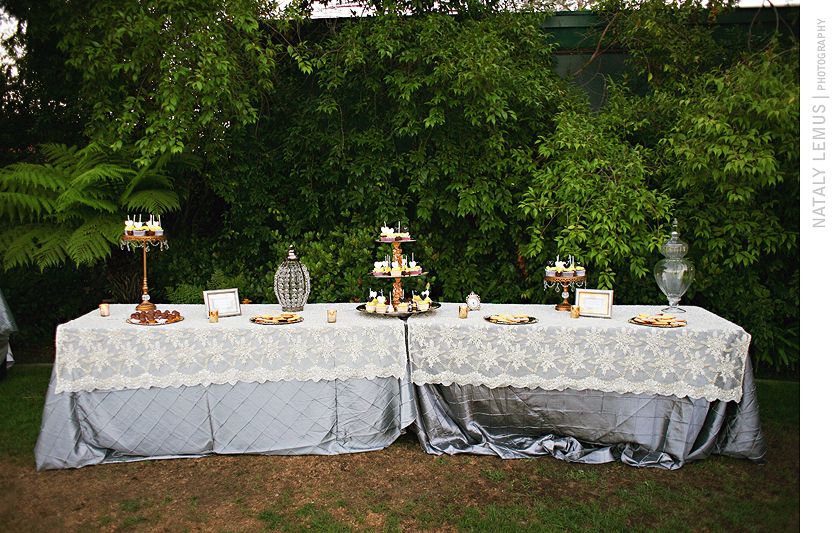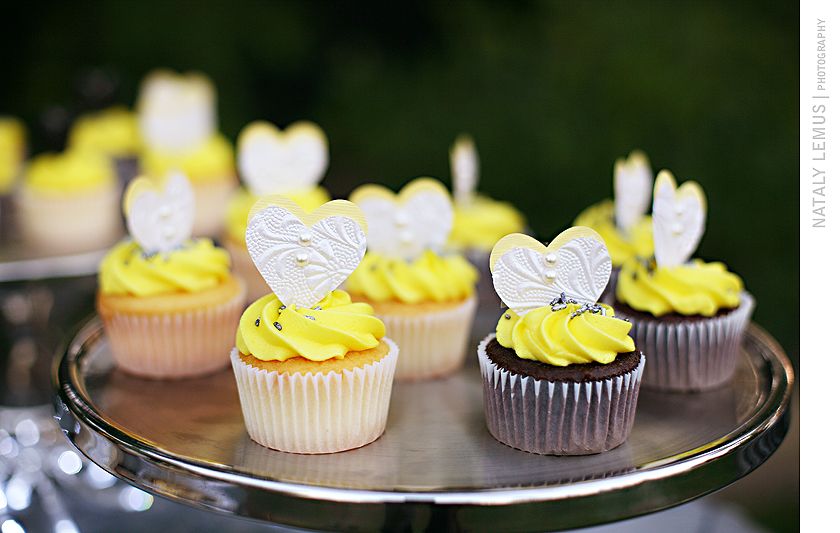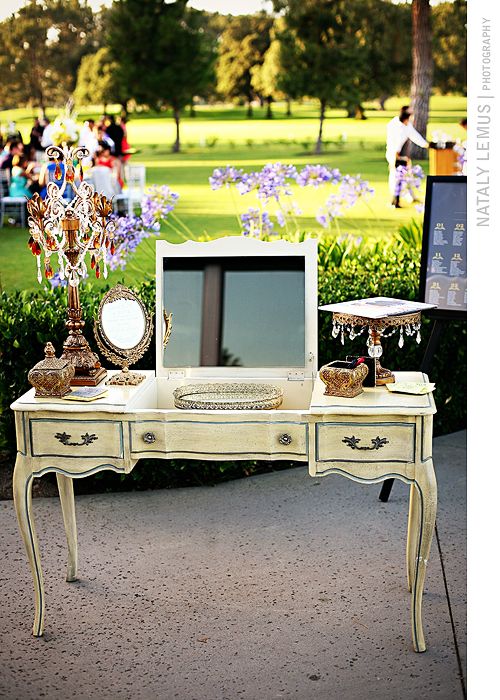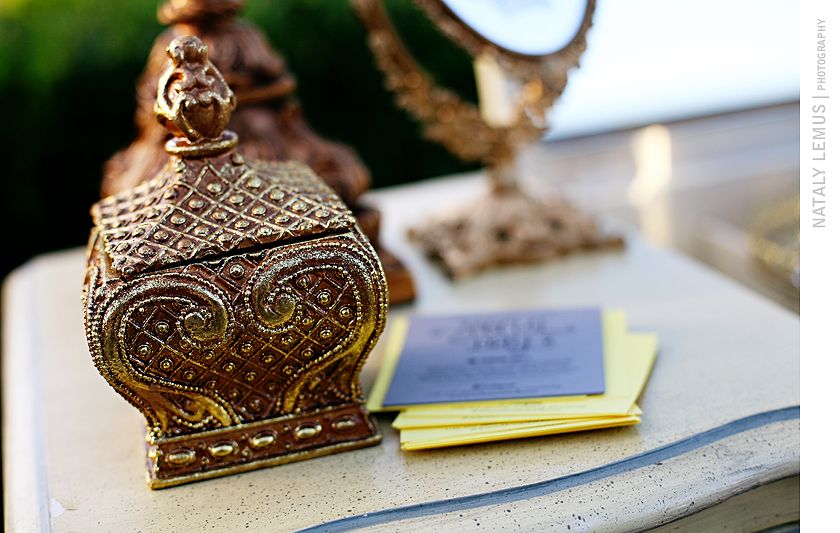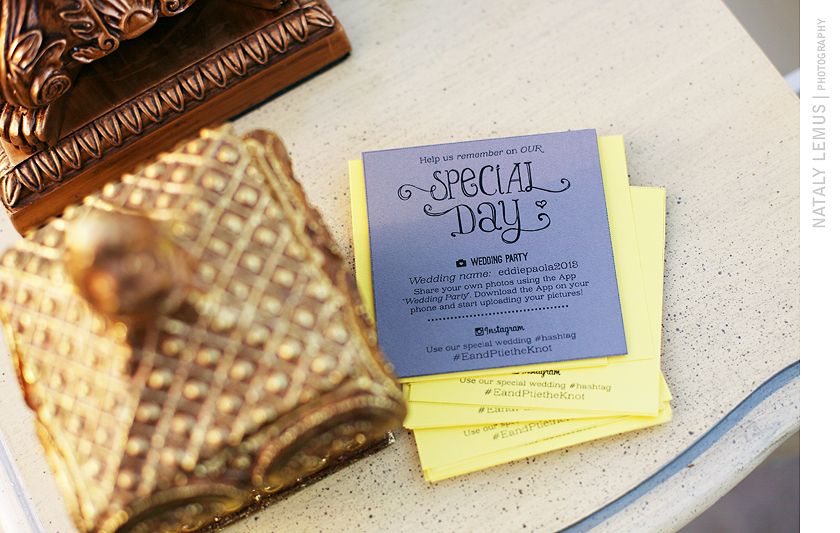 Reception time! Let's start with the grand entrance. These guys know how to make a grand entrance...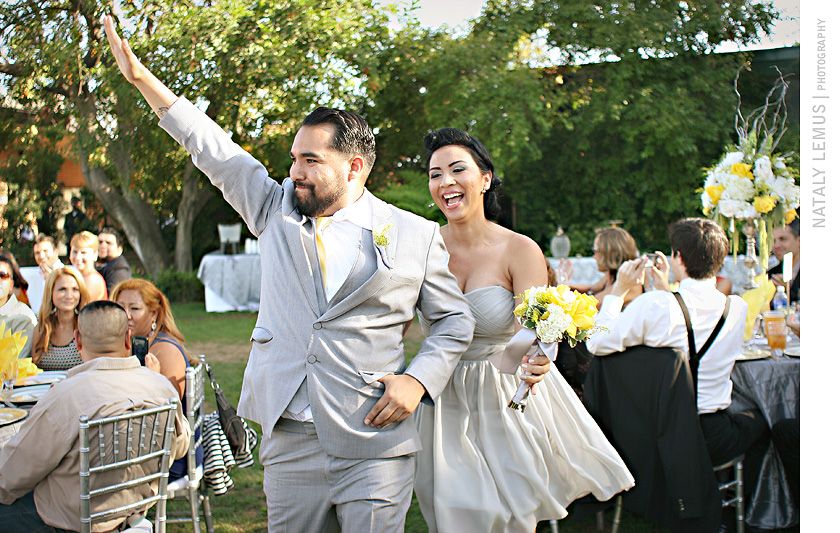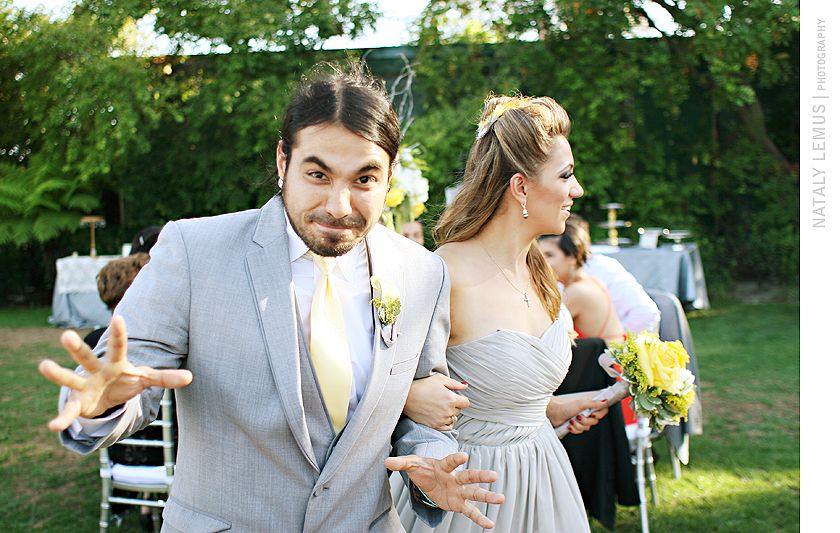 but Paola and Eddie stole the show! As they should :)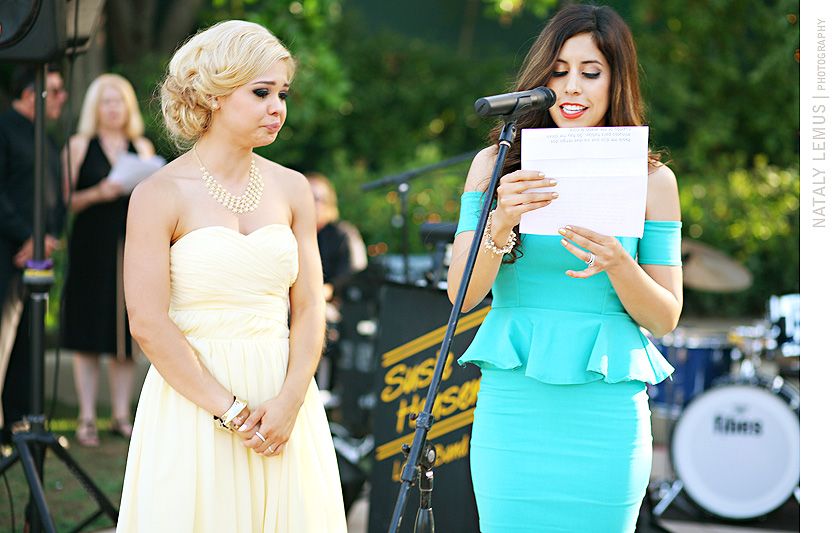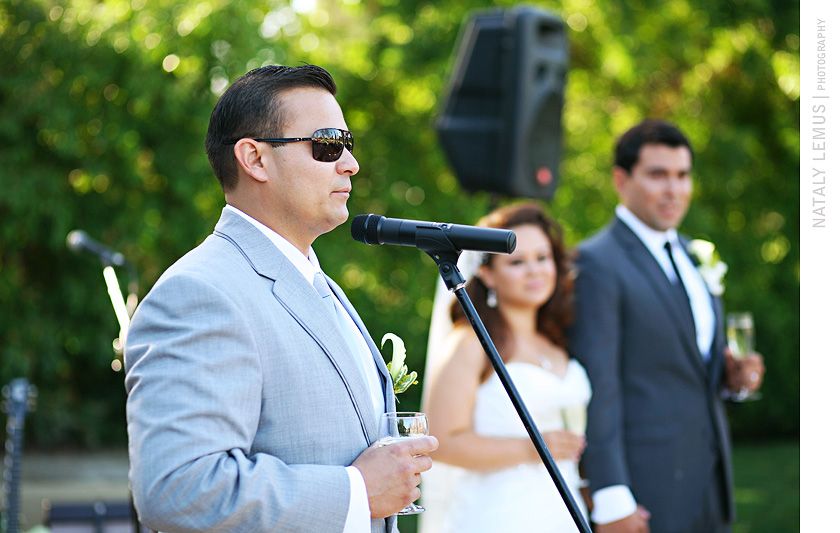 Cheers!
They had the Susie Hansen Latin Band playing all night
but what I loved the most was when Eddie got behind the guitar and rocked out!
I'll leave you with the bride and guests dancing away the night to Eddie playing "Johnny B. Goode"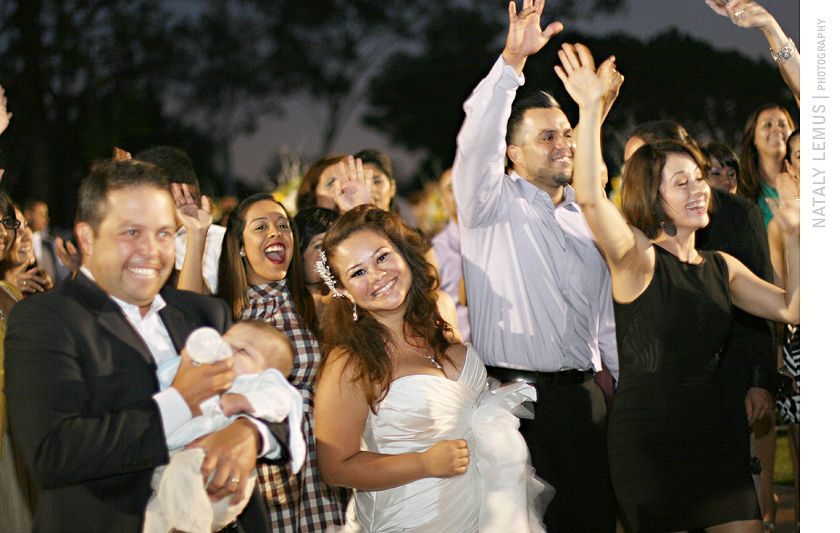 Nataly Lemus Photography blog, los angeles wedding photographer, orange county, santa barbara
Paola & Eddie: Thank you soooooo much for letting us be a part of your day! I have to admit, I was even dancing to Eddie's amazing guitar playing! You guys definitely made this a wedding to top!!! XOXO