Cake Smash Session
Los Angeles, CA
This next session had me "awwwwwwwww"-ing throughout the whole editing and blogging process! When you see the images you will understand why! This little princess is just too cute! You may remember her from one of our holiday sessions last December. If you haven't seen that post, you can click
HERE
.
We had the privilege of photographing her again, but this time for her first birthday. Of course there had to be a cake smashing in there. So far, most of the kids we've photographed have cried or not been interested in the cake. Not this little one! As soon as mom put the cake out she went straight to it. We had to hold her back to make sure I could get a few pictures of the cake. We came to the conclusion that dad has been feeding her cake so she was no stranger to it :P
Family and child photography is so special to me for many reasons. For one, I think children from my era 80's & 90's did not have many professional photos (Sears does not count) and if they did it was not photos like nowadays. You get to see the children in their element. I truly wish I had photos like this of me, my sister, and our family. Not to mention they are so much fun to photograph! Every time I do one of these sessions my heart stays so happy for the rest of the day.
Okay, time to unleash all this cuteness on you! Happy Wednesday!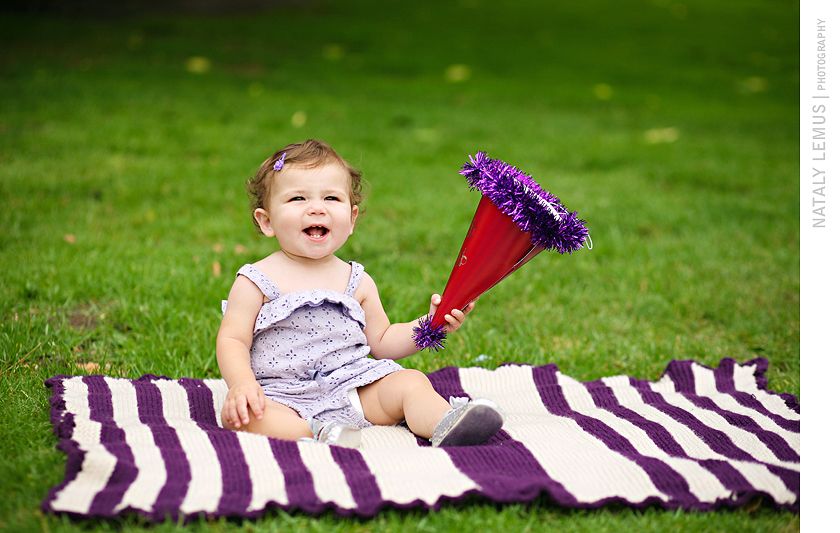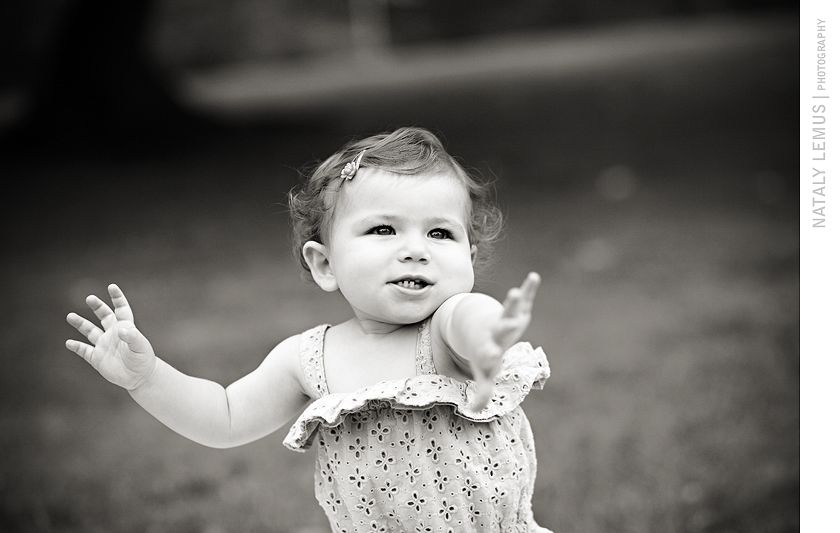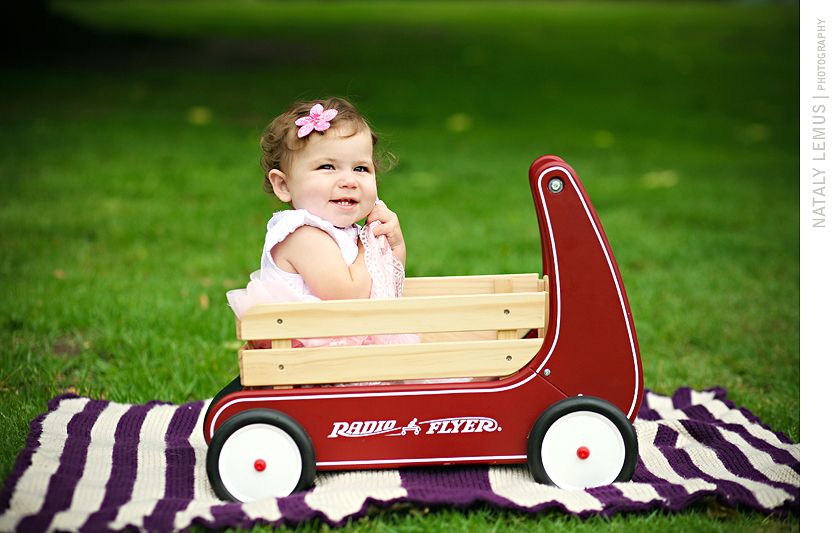 You may have seen that she had a Radio Flyer cart for her other session. Well, now she also has the one above that is way smaller and is meant to be a walker. I thought it was so cute that she jumped right in it as soon as we placed it for her. Mom and Dad said that now that she's walking she does it all the time at home.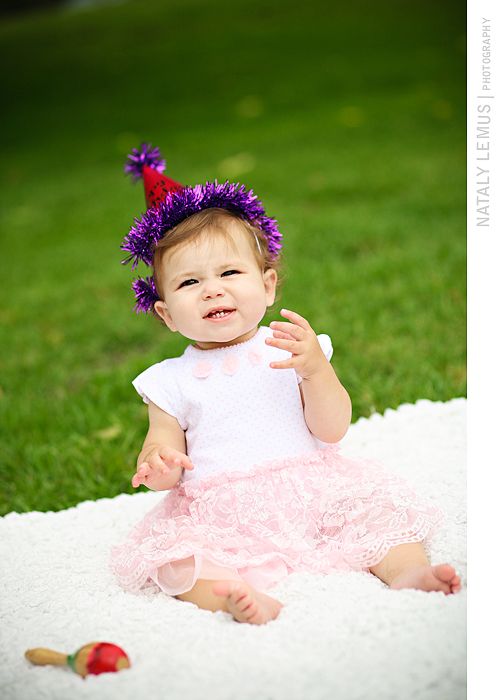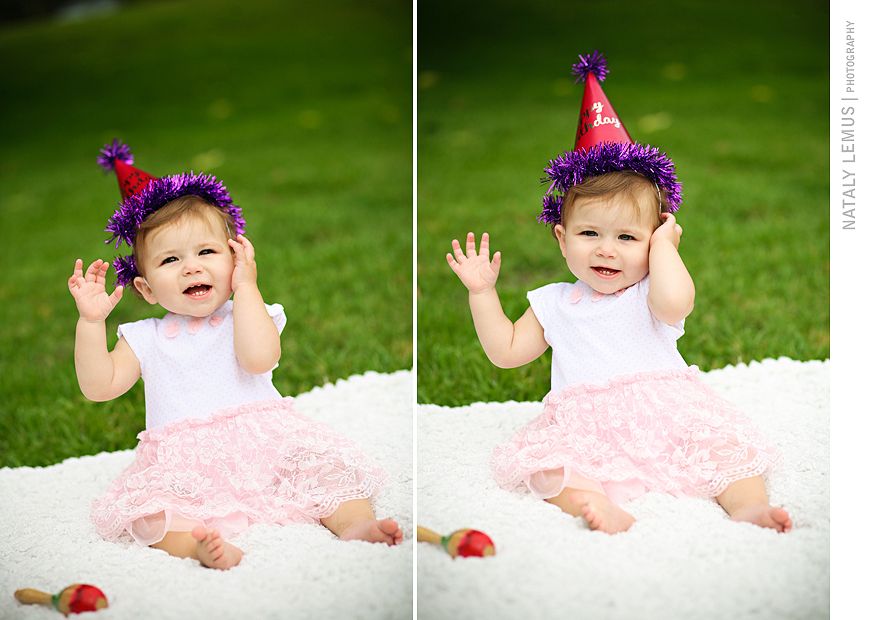 Now time for cake! She truly enjoyed this part and we thought it was the cutest and funniest thing to watch! Her mom baked the cake and put a surprise in the middle for this little cutie. She loves blueberries and it had a lot of those to keep her going back for more, as you will see :)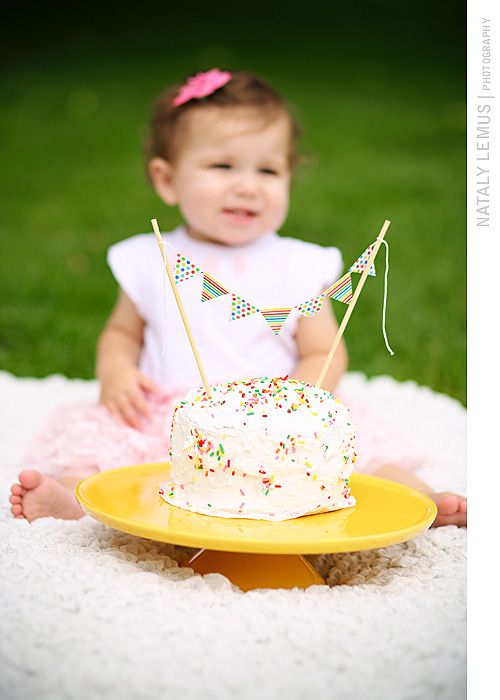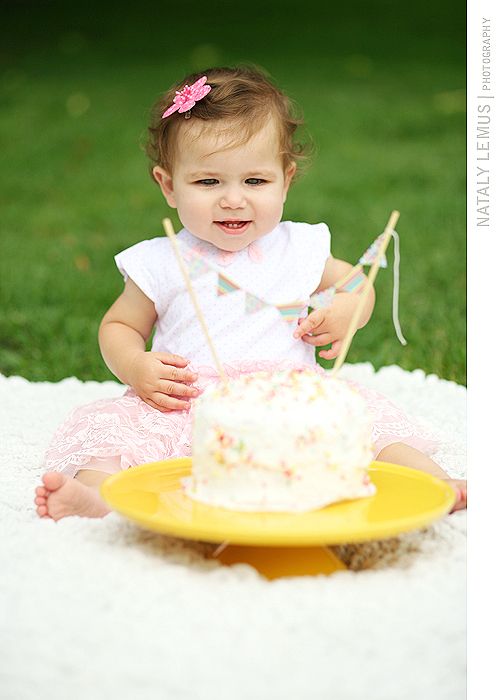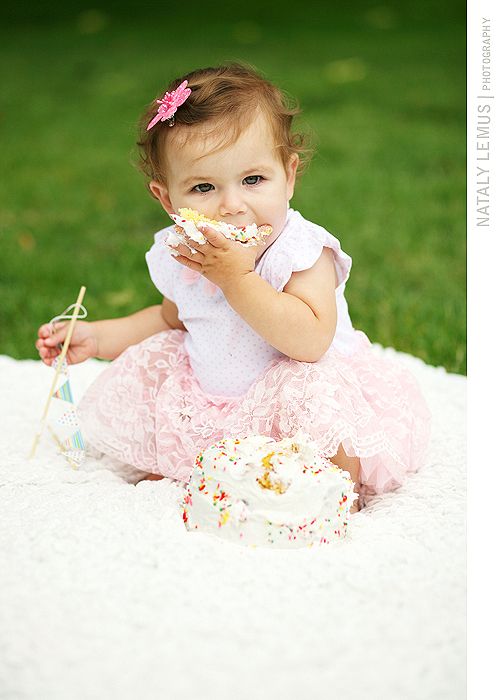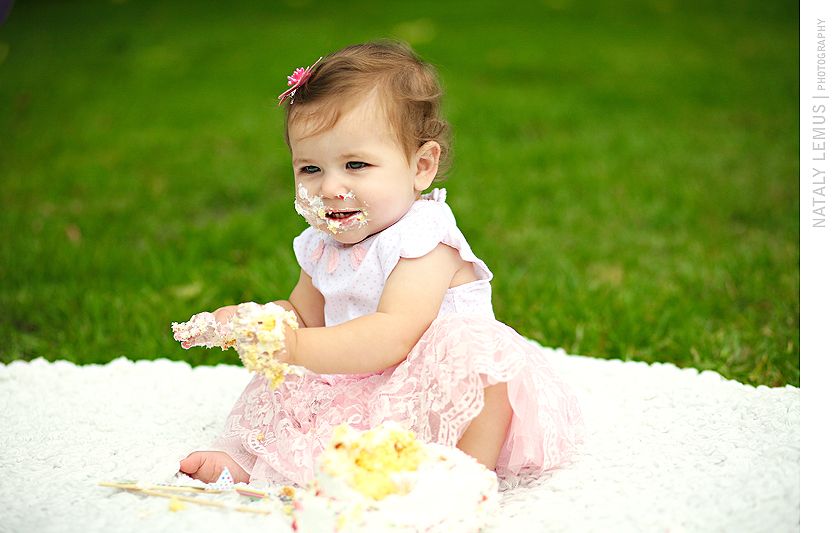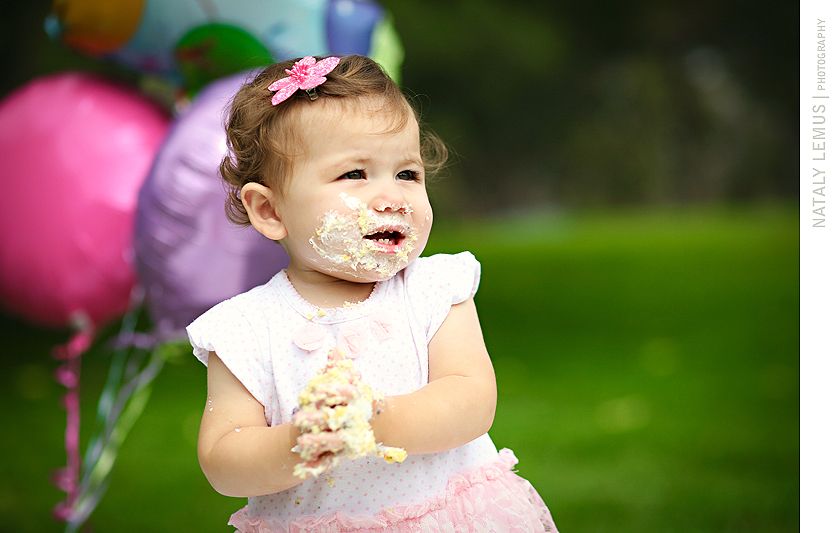 Yum!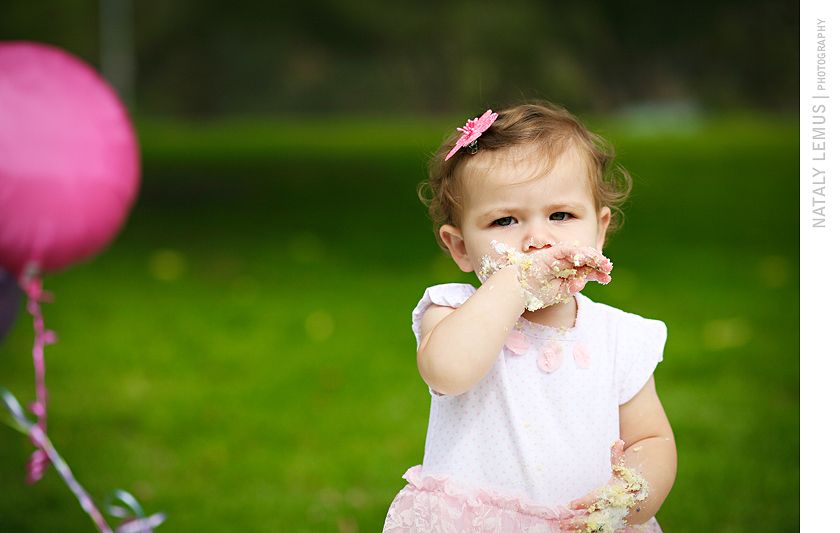 I think she found the blueberries!
Success!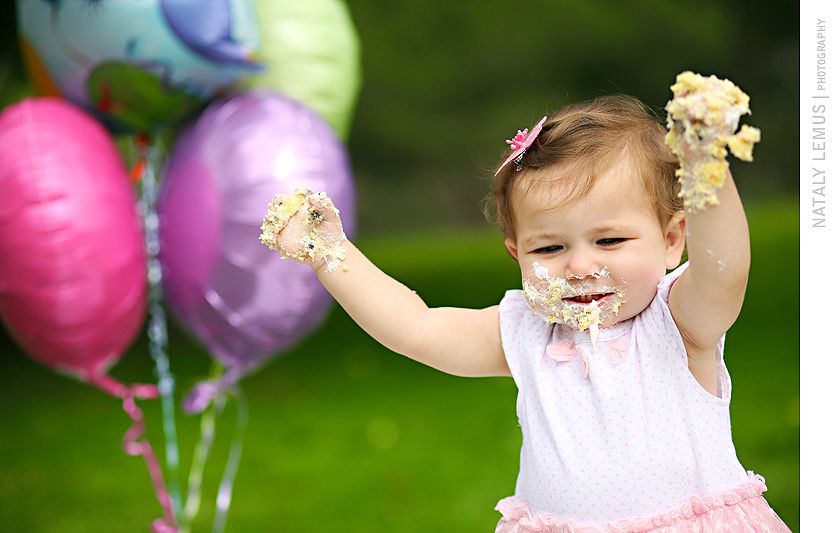 At the end of the session, I couldn't help but pick up this little cutie! She totally melts my heart!
Renee & Patrick: Once again, thank you for letting us take part in documenting the moments with your family that you want to cherish and never forget. We know how special that is and we put 100% of ourselves into making sure we capture memories that we would be proud to hang on our walls, because we want you to feel the same way. We truly appreciate being a part of capturing those special memories and genuinely enjoy every part of it. We had so much fun hanging with you guys and watching baby H being so adorable! We can't wait to photograph more of those moments for you! Hugs! xoxo, Nat Nataly Lemus Photography, child photographer, 1 Year Birthday Cake Smashing Session, first birthday, baby photos, pictures, family, children, bday, b-day, blog, birthday girl