Because I loved yesterday's post so much, here's part #2!
On top is the straight from the camera (unedited) version and right below it is the edited version.
I didn't do much to this photo. I saturated the colors slightly and sharpened it. I also took out Art's hand because he had to hold the Christmas sign since there was no tree we could hang it from on that side. Small manipulations can really make a photo pop. To be honest, though, I like both versions :)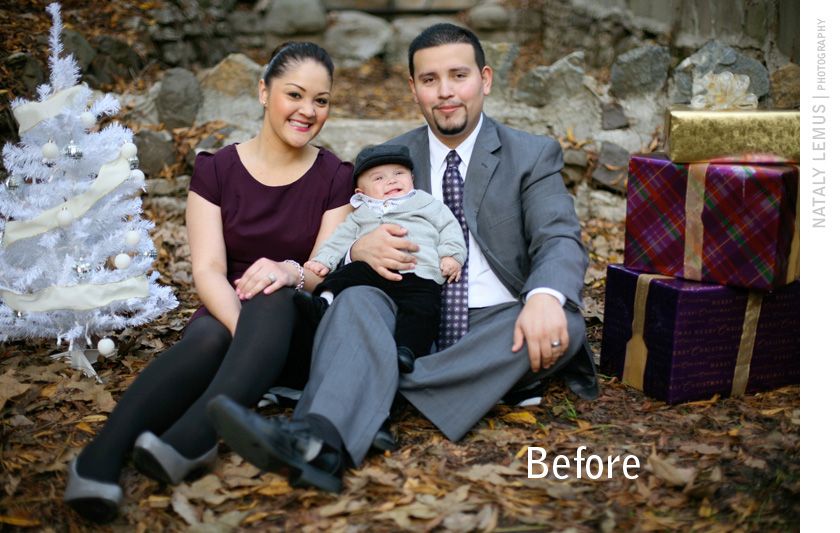 With this photo I warmed up the tones just a bit, adjusted the vibrancy, and sharpened the image.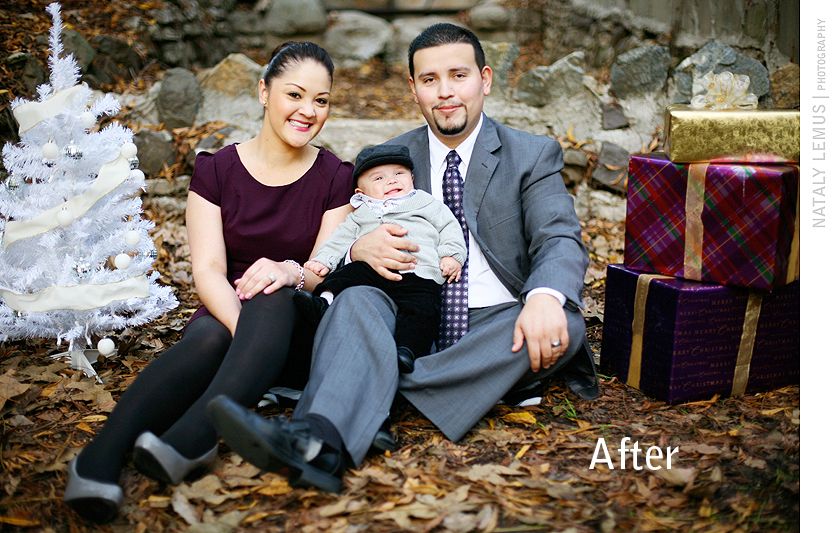 Nataly Lemus reviews
To check out yesterday's before & after post, click
HERE
.