Michelle & Diego ~ Married!
St. Vincent de Paul Catholic Church
City Club at Bunker Hill
- Los Angeles Nataly Lemus Photography reviews
Michelle and Diego had a beautiful wedding in Downtown LA. She got ready at the City Club while Diego got ready across the street at the Omni Hotel. I loved how we were able to get our beautiful downtown LA buildings as the backdrop to some of their images. It was also pretty cool to get to photograph a wedding at the church I go to. If you've never been to Saint Vincent de Paul, you should totally go. I loved everything about this wedding! Everything was located near downtown LA which was great because their timeline was very strict. We only had about 10-15 minutes for photos with the bride and groom before we had to take off to the reception venue. Speaking about the reception venue, it was amazing! The view was a LA lover's dream! Enough typing and more showing! Here you go: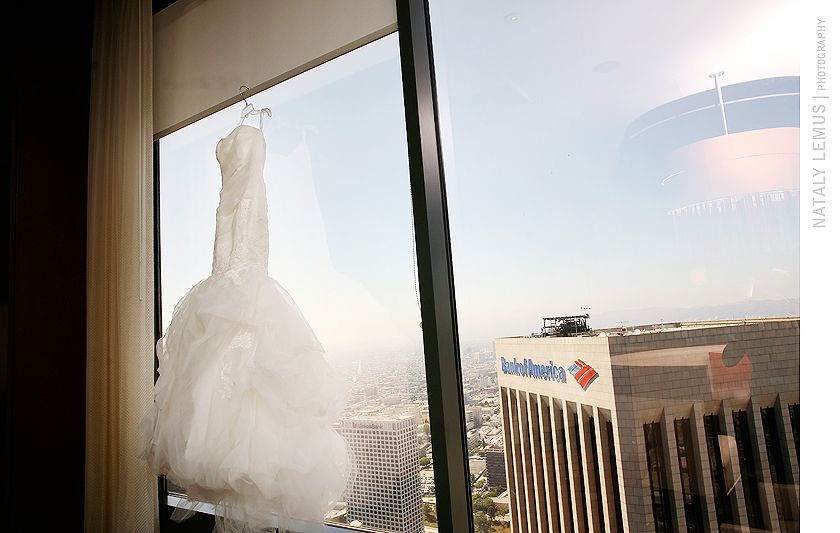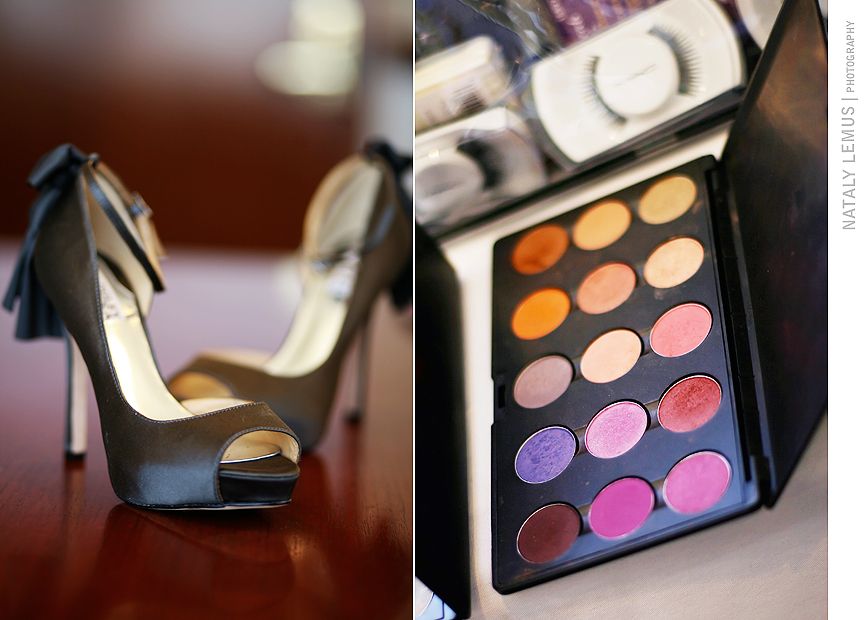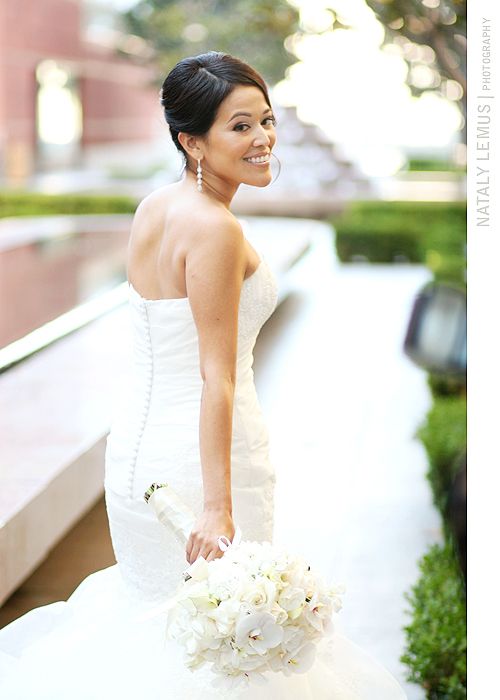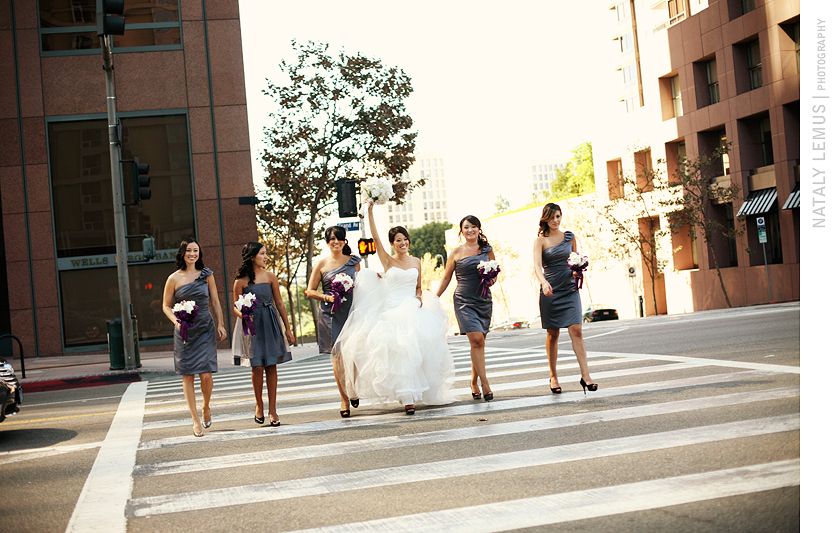 I love how proud Michelle's dad looks in this photo <3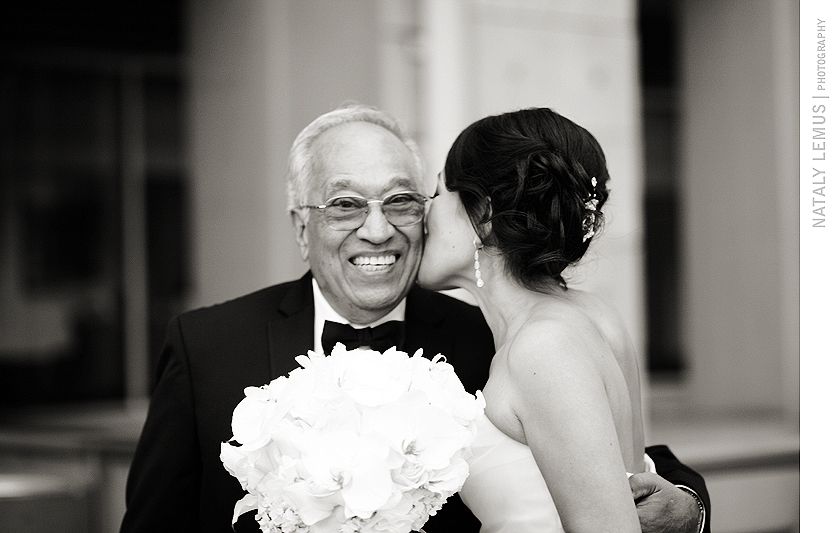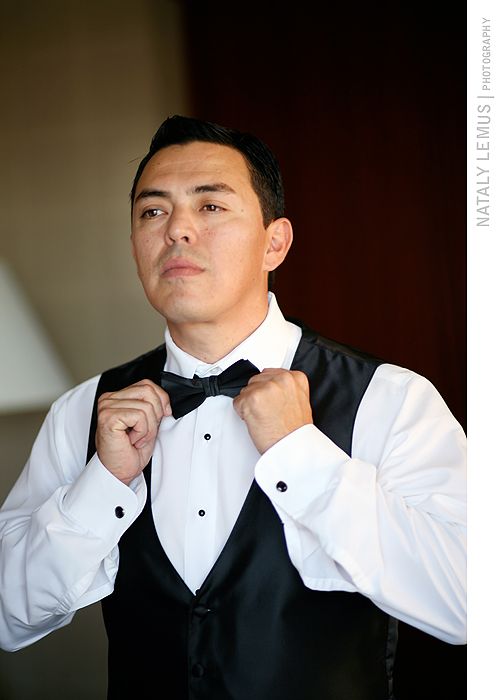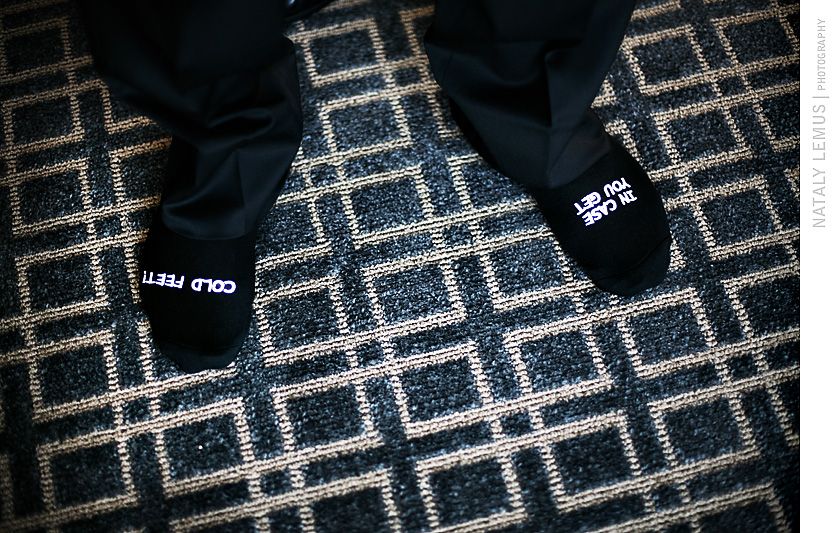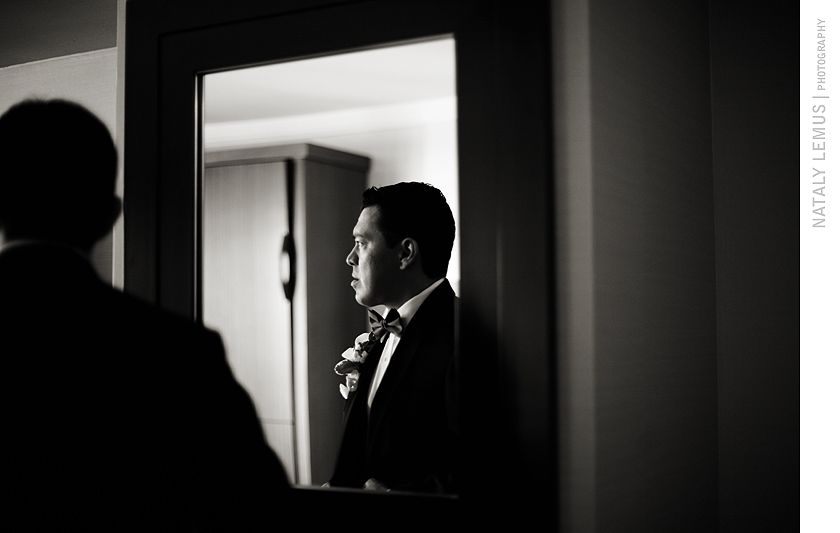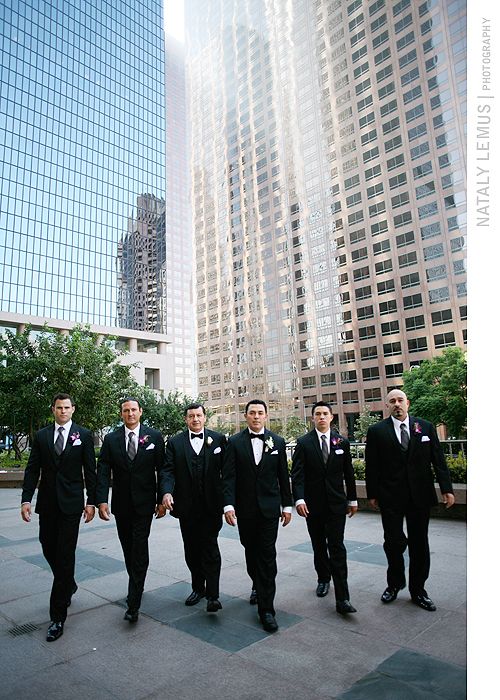 I may be biased because this is the church I attend, but isn't it gorgeous?
Walked in a Ms.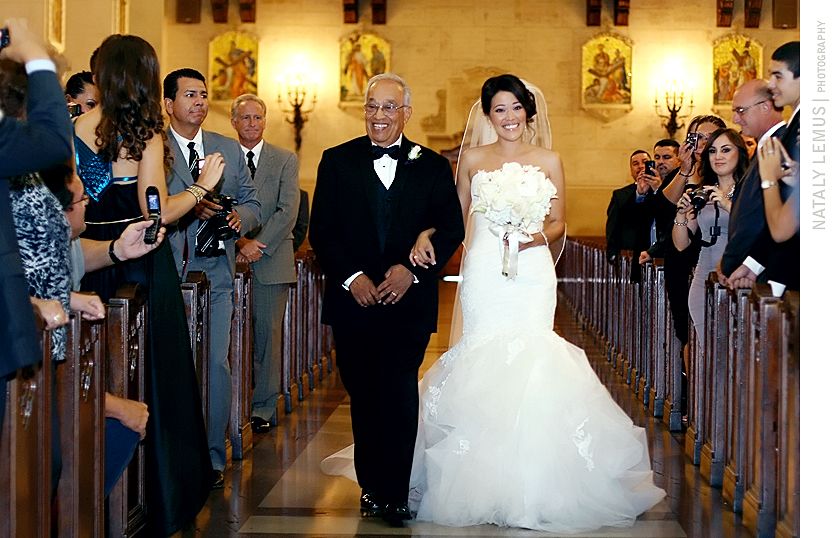 Walked out a Mrs. :)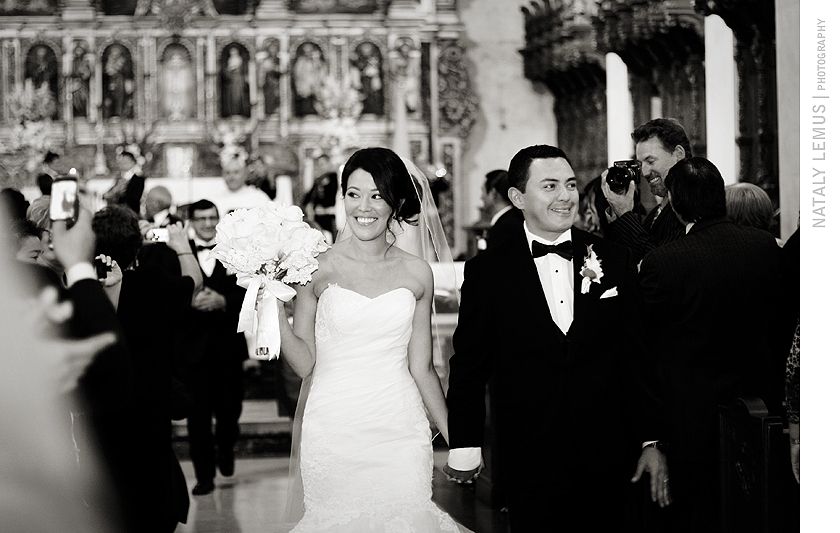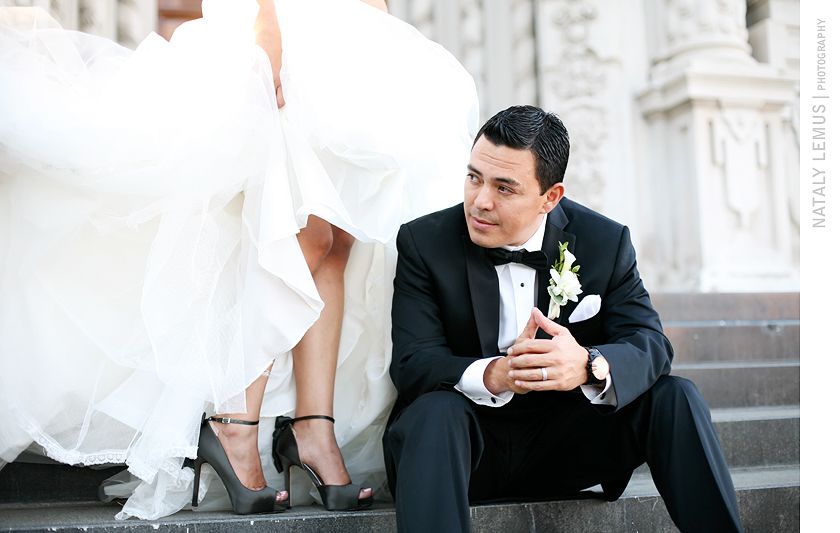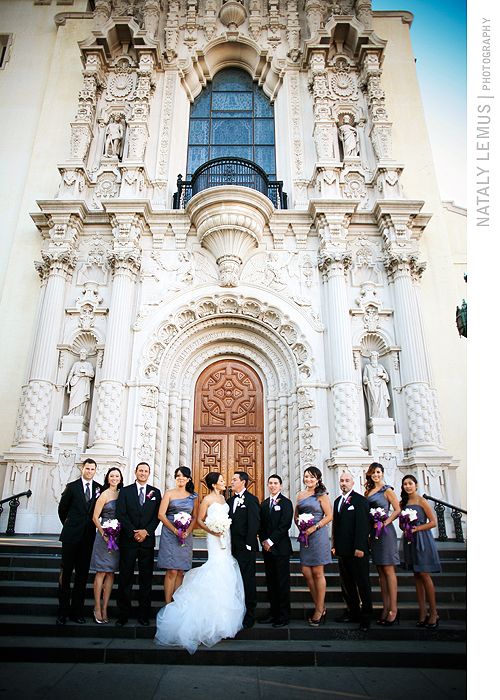 Now the reception! I loved all the plum / purple colors mixed with gray. Their venue was at the Wells Fargo Building on the 54th floor, if I'm not mistaken. Can you imagine the view? It was amazing! Their cocktail hour was on one side so you got that view and their reception was on the other, so you got that view too. Where Michelle got to geth ready was also a different view. Amazing, I tell you!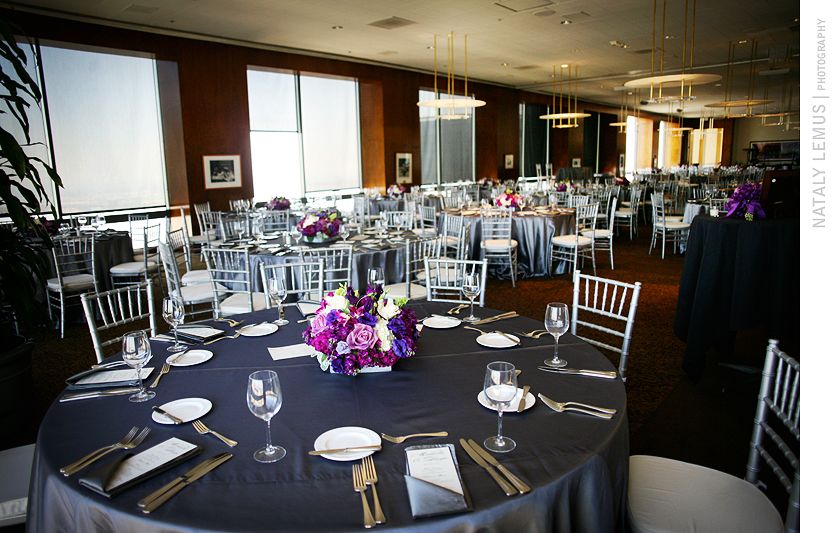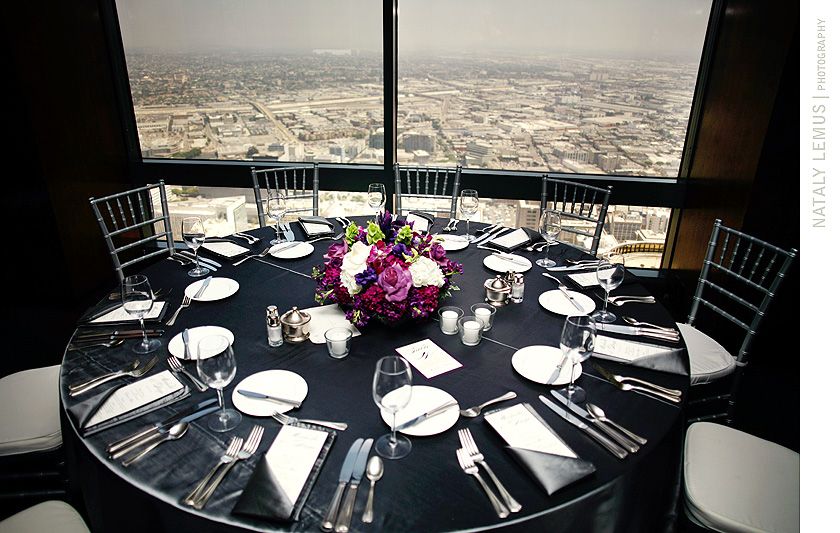 I loved how they incorporated the Los Angeles skyline into their decor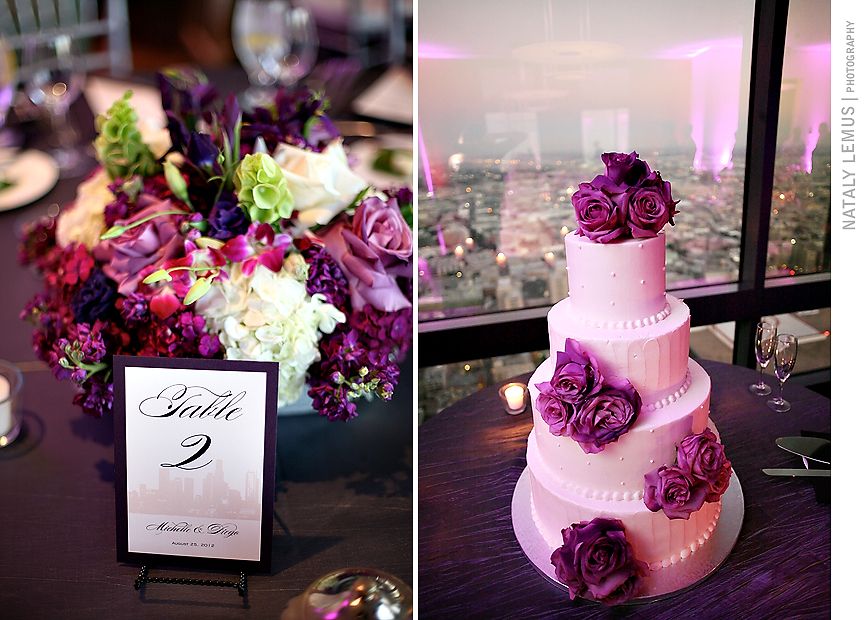 These two know how to make an entrance with mariachi and all!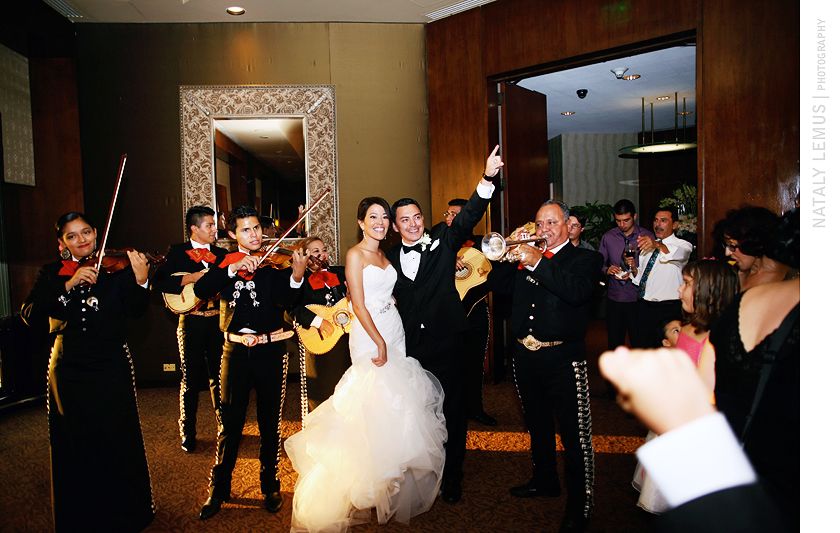 Can't you feel the love?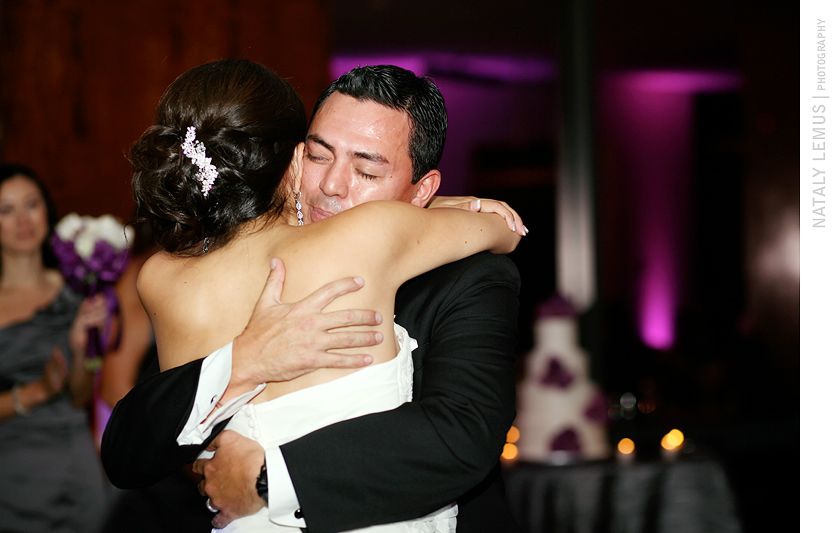 Look at those twinkling lights in the background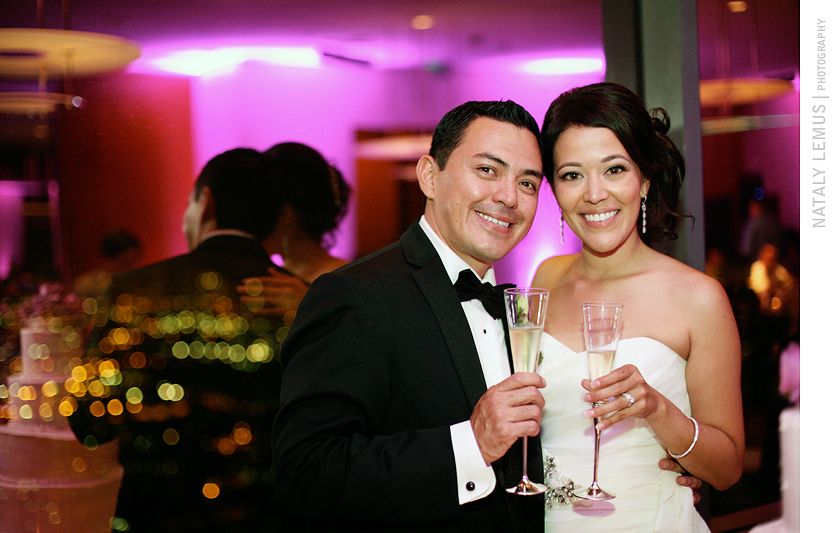 And now time to party!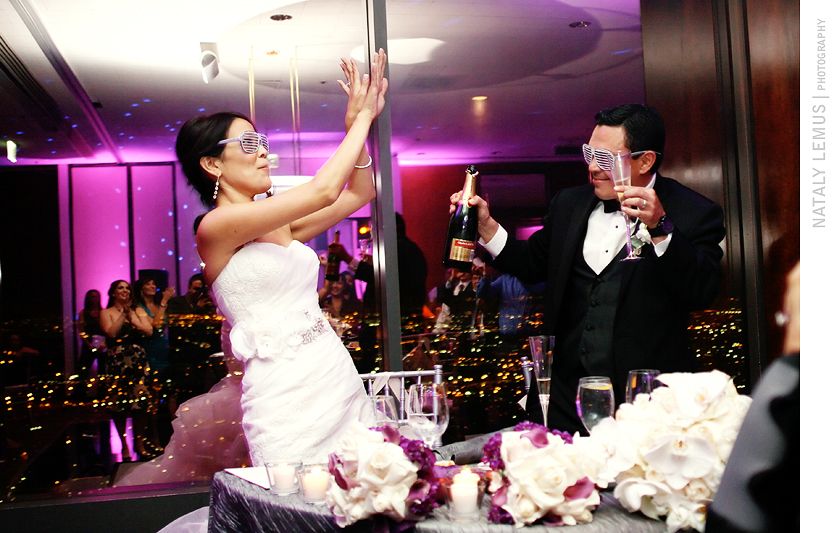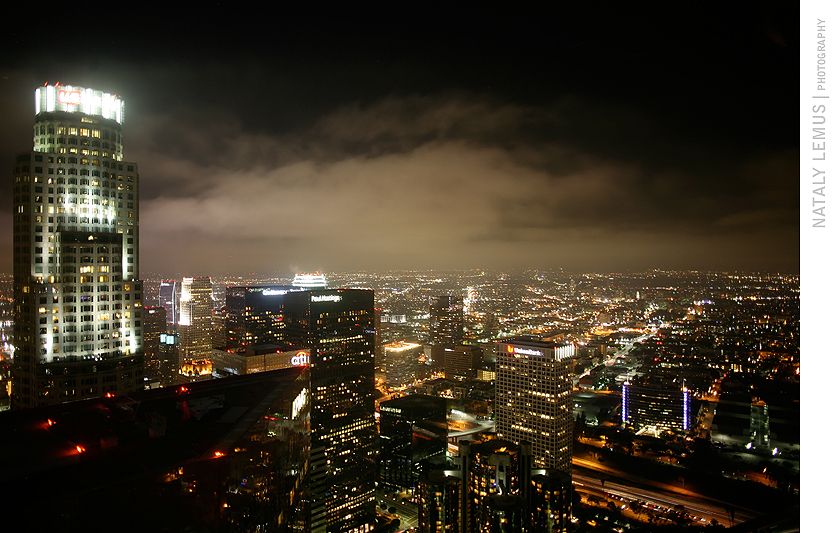 This last photo was taken when we were already off the clock. As we were walking to the elevator Art thought it would be a good idea to get this shot. You can't tell from the photo but he had to make sure to align the reflection on the window with the actual buildings. Let me tell you, that's no easy job! You have to be very precise or it would look like it's blurry when in fact it's just the reflection. I LOVE this image so I am SO glad he was able to make it work :)
Cant forget a behind the scenes shot of the boutonniere pinning king :P
Downtown LA wedding photographer Los Angeles Wedding Photographer orchid hotel chic urban USC figueroa