I can't believe we are in August already! July flew by in a flash for me. I mentioned a while back that my cousin was getting married and I was one of her matron of honor. Well, her wedding was in July and she's now a married woman :) Art, my little sister, and I traveled to St. Louis for the wedding. We were there for almost two weeks. Actually we went to several states within those two weeks. We got to visit Chicago (Illinois), Oklahoma, and a few other states. No wonder this month felt like it only lasted 14 days!
Getting to experience other parts of the US gave us the opportunity to see just how beautiful this country of ours is. I will say that one thing I didn't enjoy was the heat! While we were in St. Louis it actually got to 116 degrees. Made me feel lucky for LA weather. I promised myself that any time I felt like being bratty and complain about the heat I need to remember the crazy weather we experienced while on our trip! That was no joke!
I wish I had a lot of photos to share of my cousin's wedding but I only took like two photos with the SLR and just a few with the iPhone. I promise to share at least some of the photo booth photos, which we thoroughly enjoyed, for once :P
I tried to share with you through iPhone photos what our July looked like in a collage below. We photographed a few weddings, did a lot of editing, traveled for half the month, endured some major heat, ate delicious food everywhere we went, and more importantly, got to witness my cousin marry her love.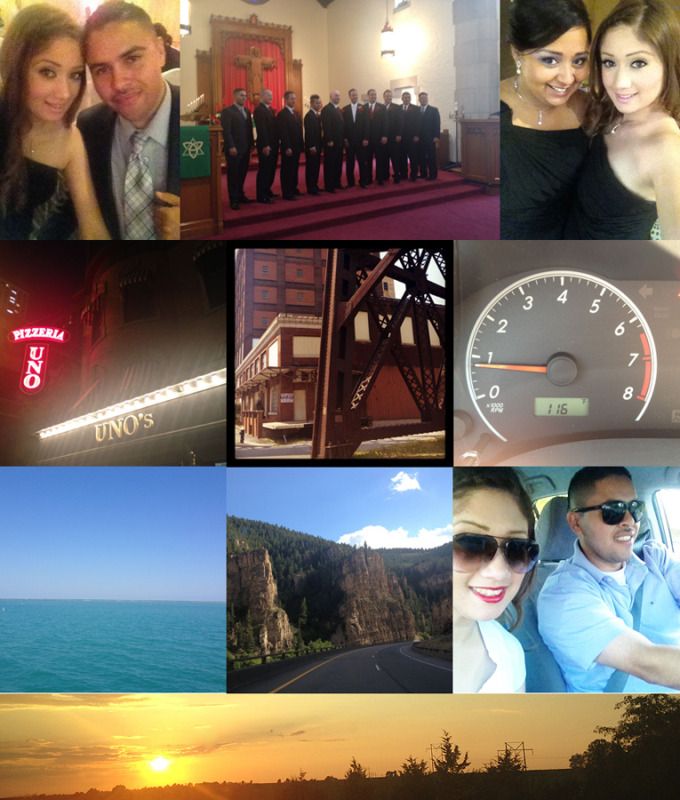 Hope this August treats us well!