Michael & Graziella ~ Married!
Culver City, California
Michael & Graziella got married a couple of months ago and I have been wanting to share their photos with you for a while but with a super busy schedule and, more importantly, having a hard time narrowing the pictures down to an acceptable amount, it has been super hard to blog it! I still feel like there were so many other images that should have also been blogged but I really had to down size the amount to make sure I don't slow down the blog :/
small la wedding pix yellow and gray wedding pink toms wedding shoes
Graziella and Michael had a beautiful and intimate wedding in Culver City. I loved all the details that Graziella and her family put together. Everything was beautiful without a doubt! When we arrived to the
Culver Hotel
which is where Graziella was getting ready there were a lot of closed off streets due to a car show. Apparently this had been going on since the wee hours of the morning. Based on Graziella's big smile and happy attitude you would have never guessed. She was so carefree and fun to be around. I mean, do you know of any other bride who bumps Tupac while getting ready? :P
Graziella and Michael decided to do a first look. This year I would say all except two couples have decided to do a first look. It's crazy how each wedding season is completely different. Anyway, I am so happy they did a first look because it was so sweet and emotional. I can't wait until you see Michael's reaction :) <3
pink and yellow boutonniere blue cat brooch bouquet
Afterwards we went to an area that I suggested for portraits and I am so glad we went there because I had been wanting to go there for a while now!
For the ceremony and reception we went to
Matteo's Italian Restaurant
in West LA. The decor and details that Graziella's family help put together were thoughtfully put out and looked beautiful. From the little bow ties to the lace to the paper goods, it was all very pretty. All in all, it was an amazing wedding. Don't take my work for it, though! You be the judge :)
rooftop wedding images skyline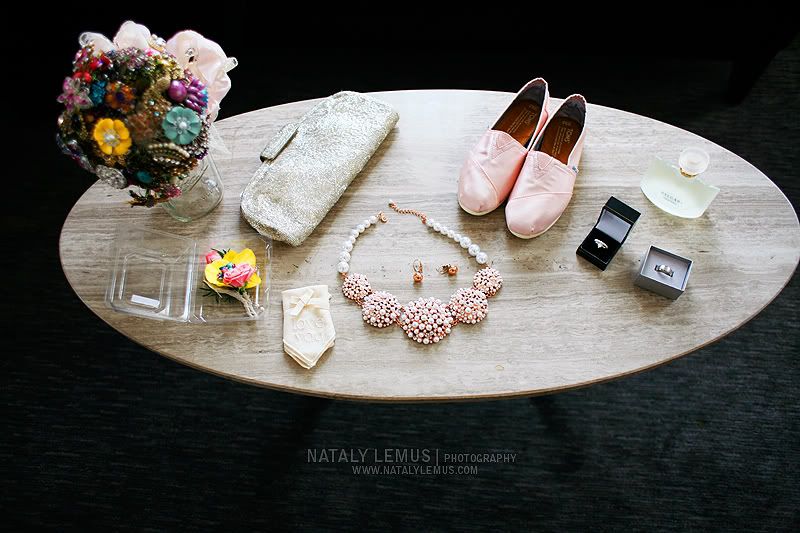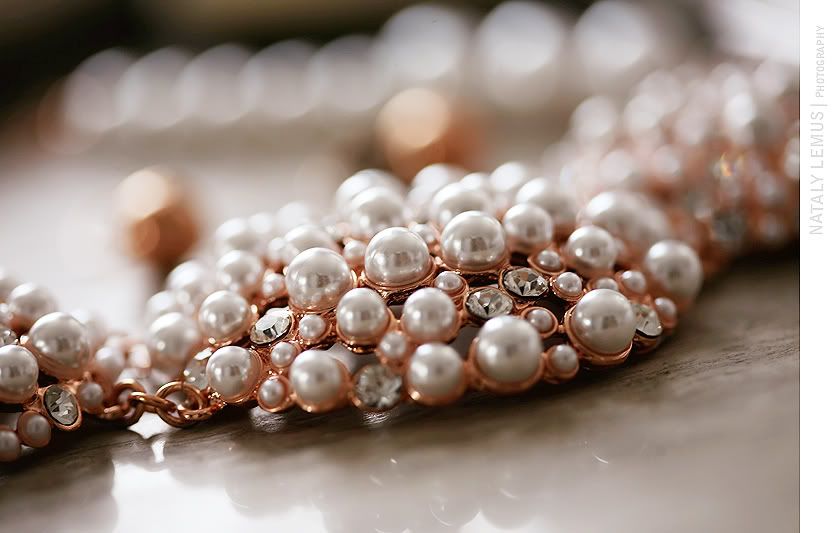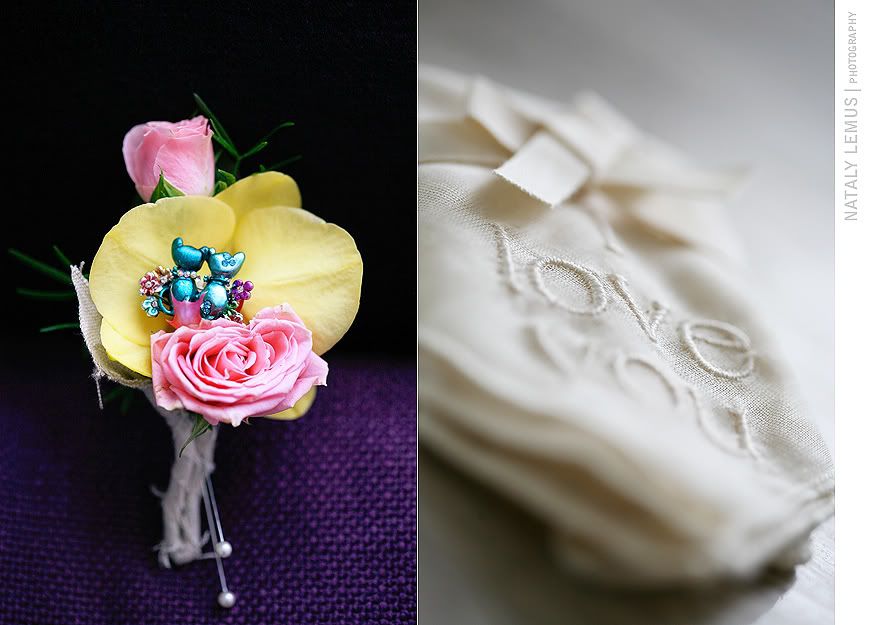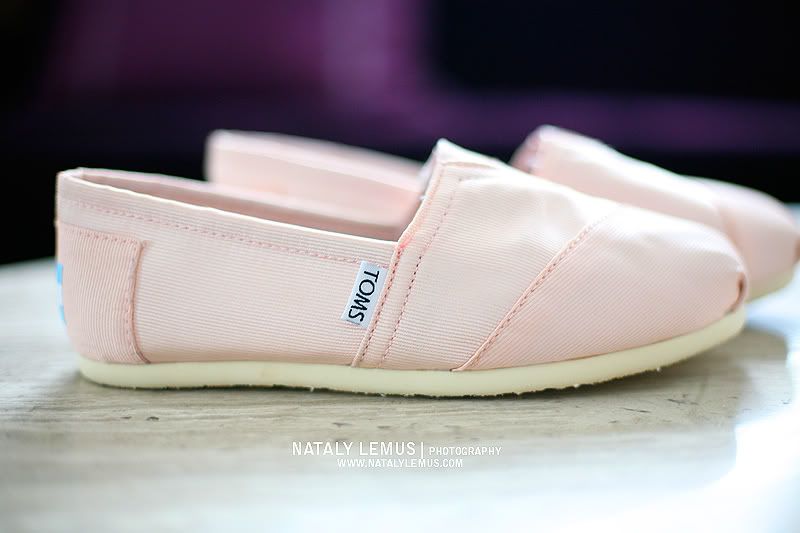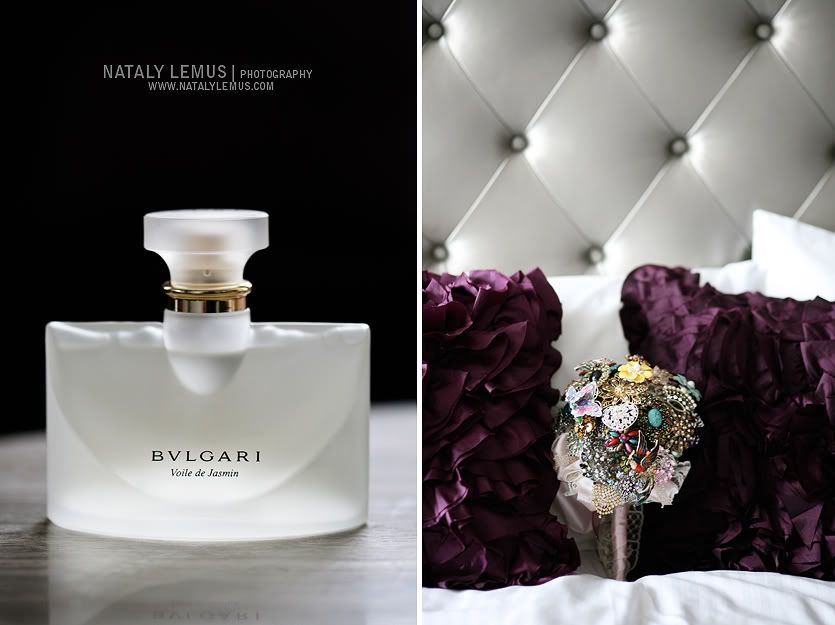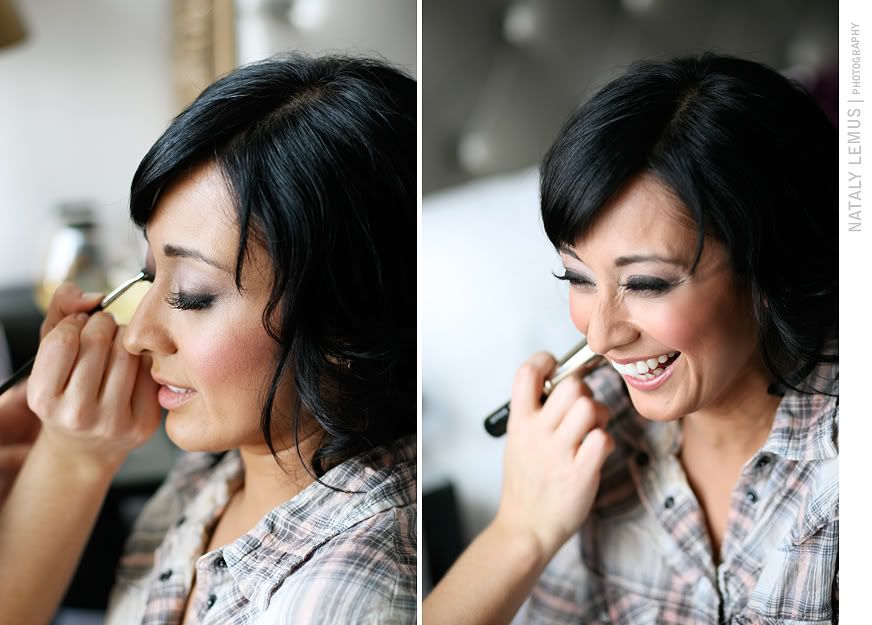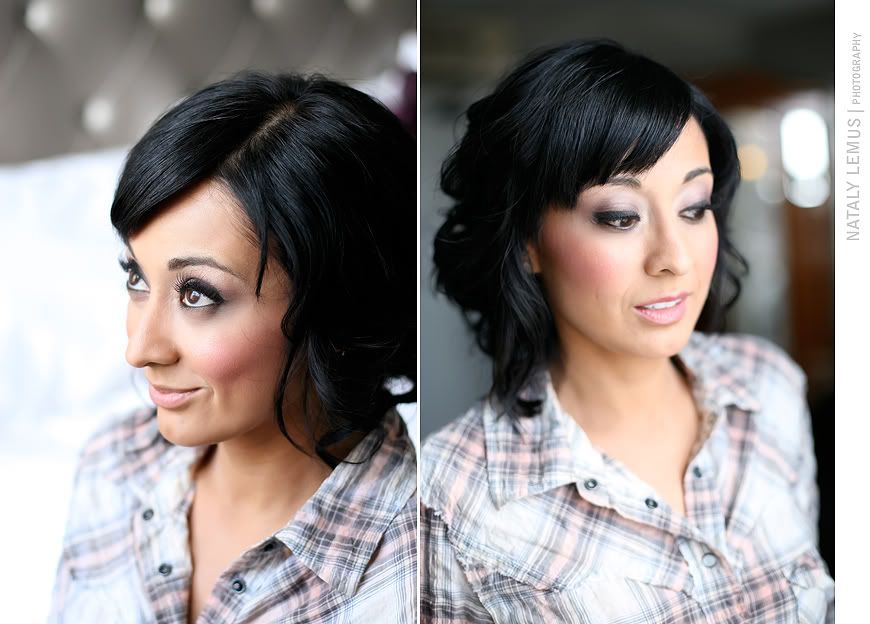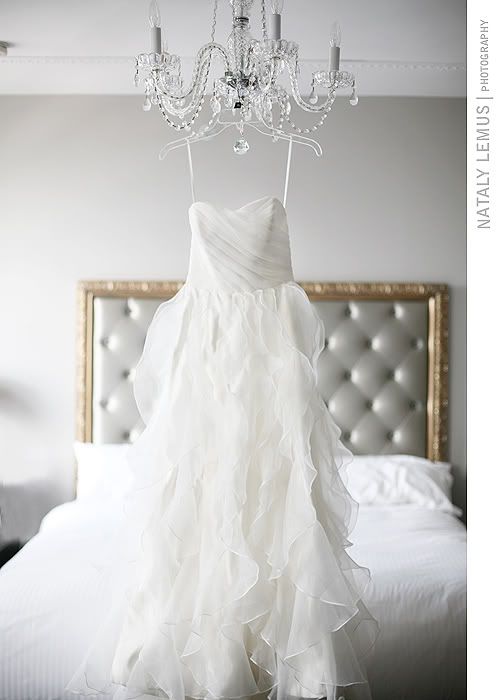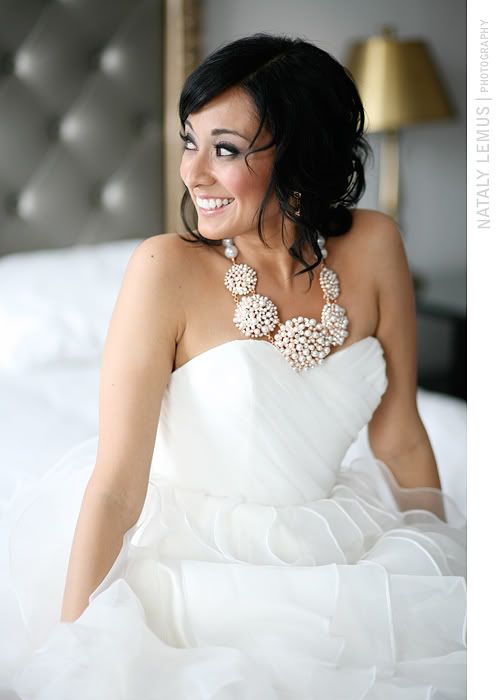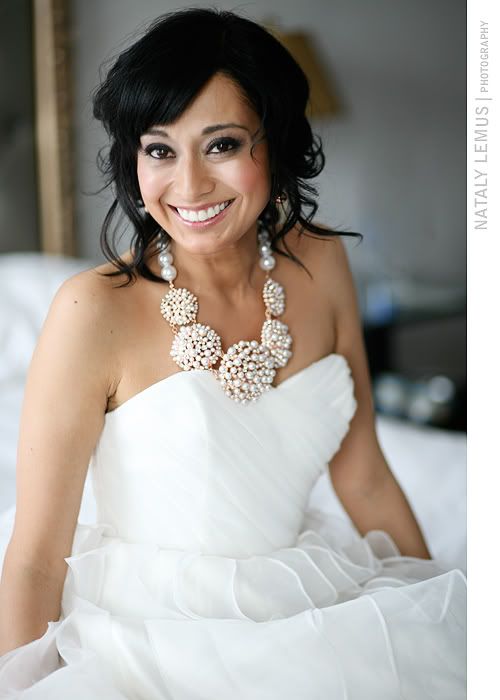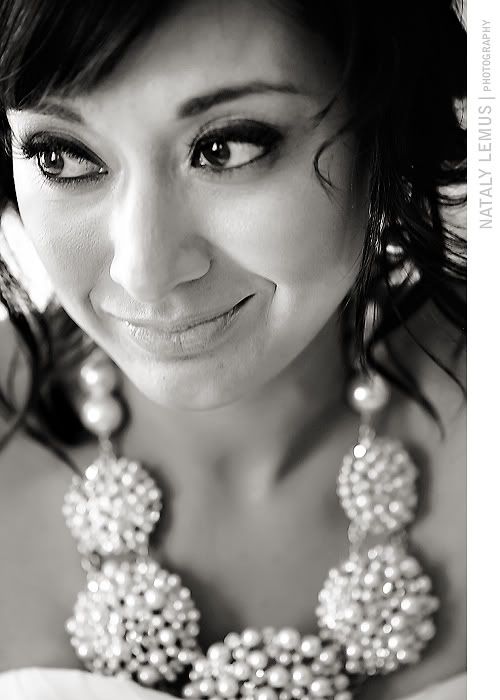 Time for the first look...this is probably my favorite part of this wedding! Art I chose a really cool spot that was secluded and had lots of windows. I love the feel it gives the photos.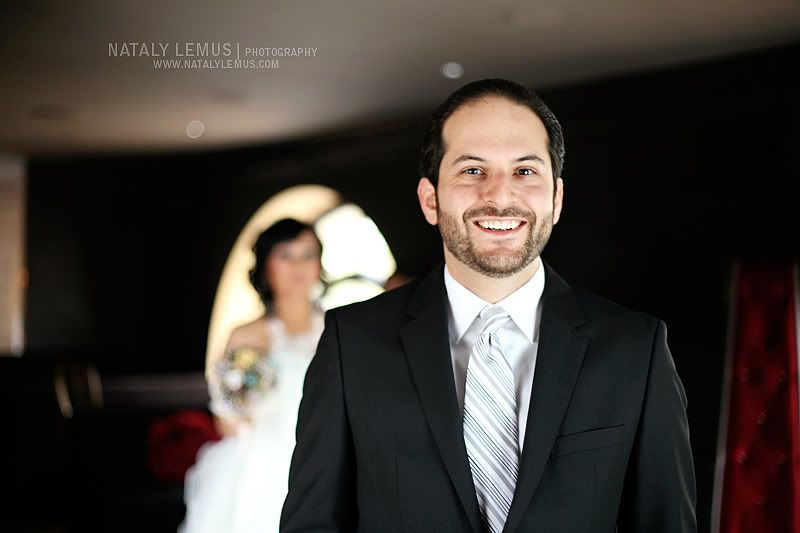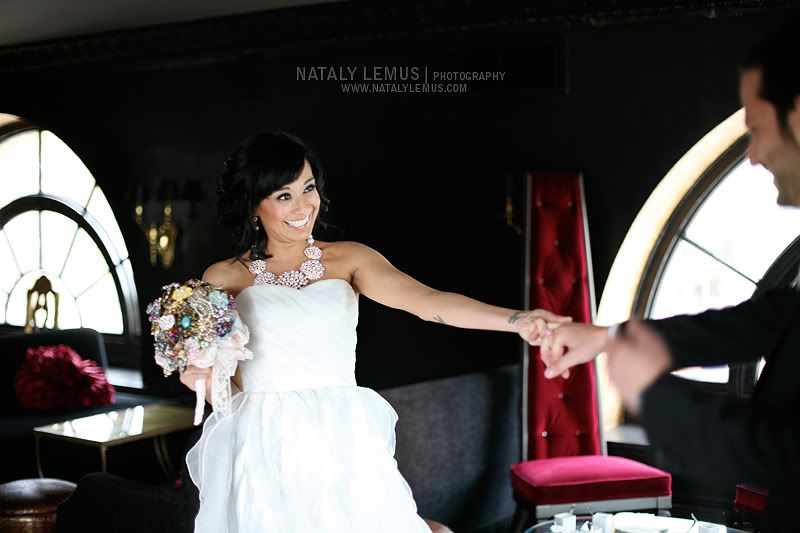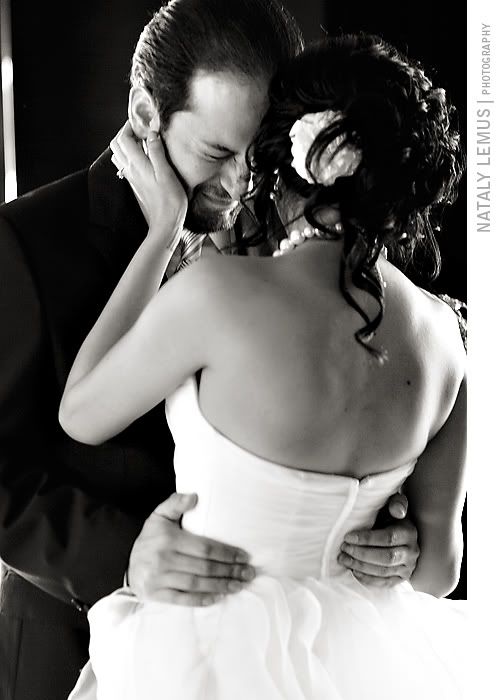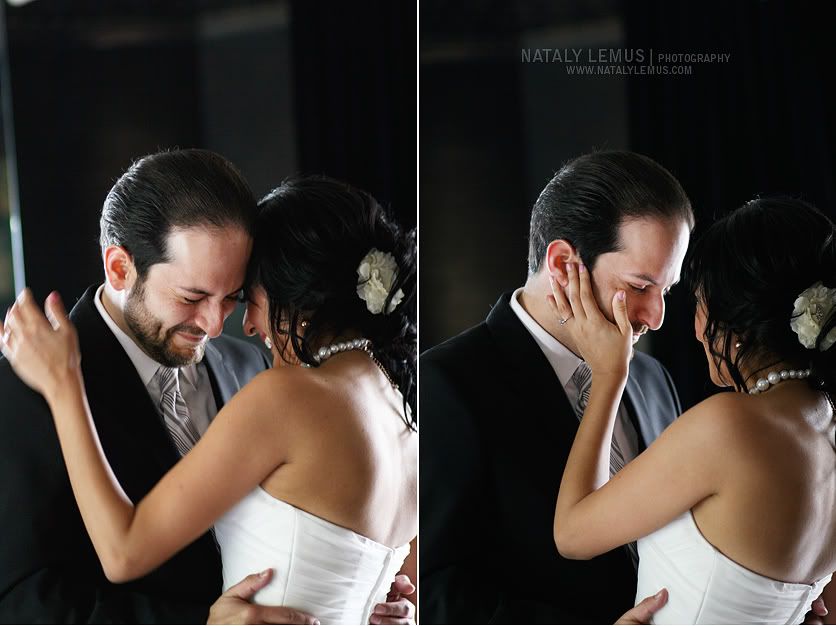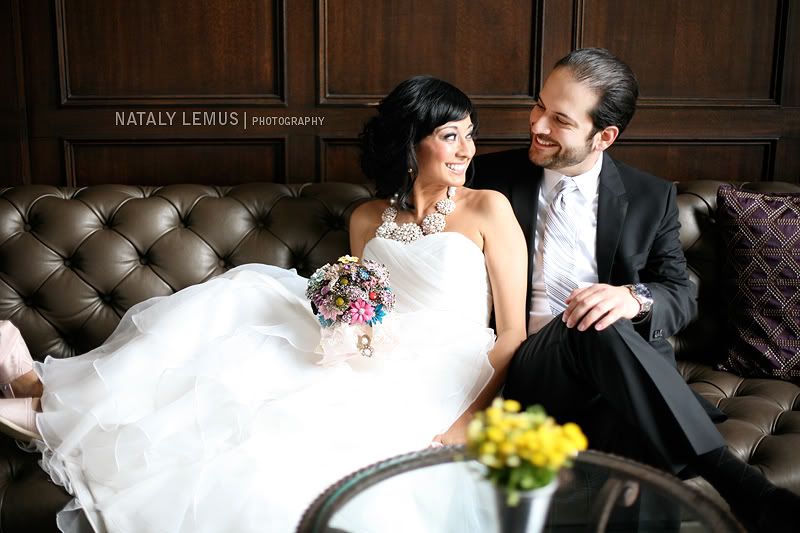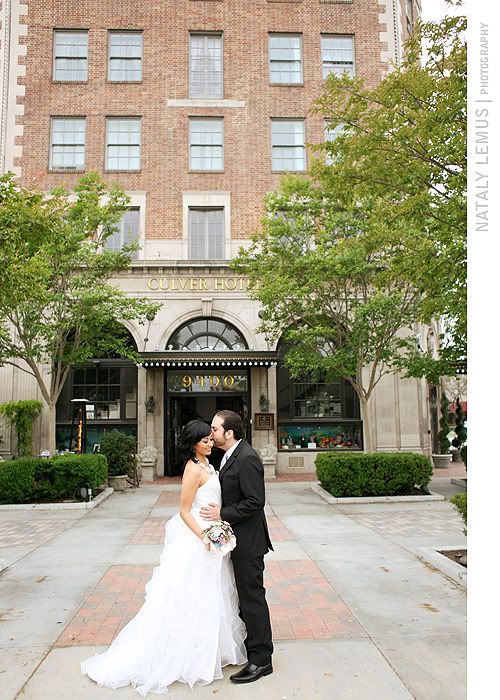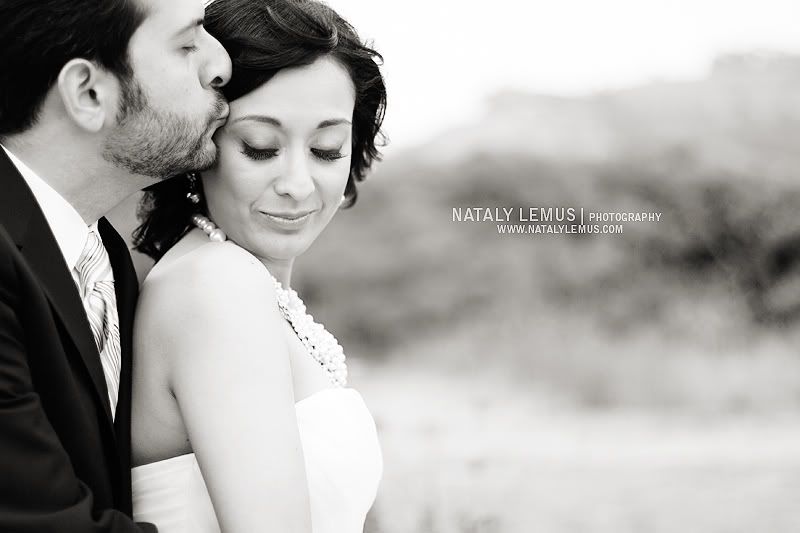 Art's angle:
My angle:
He wins.
Ceremony time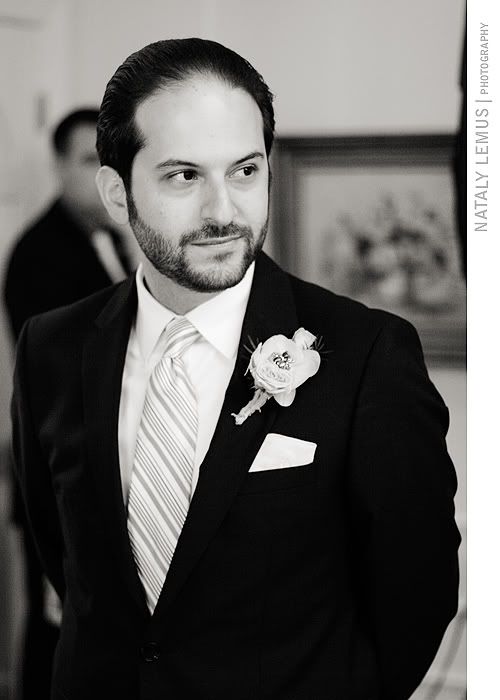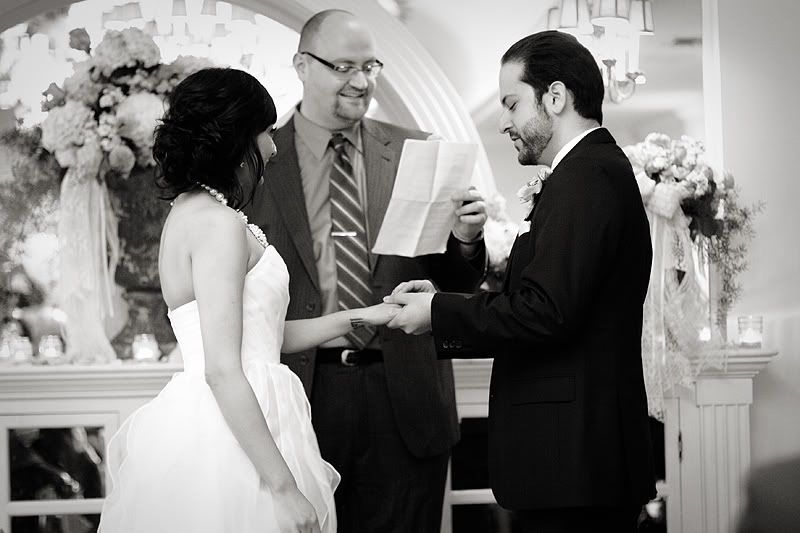 Afterwards we went outside for a few more photos: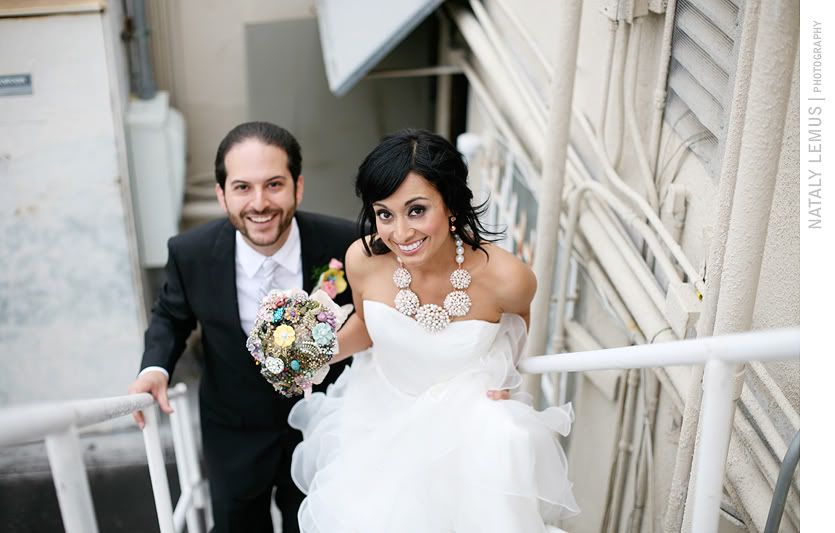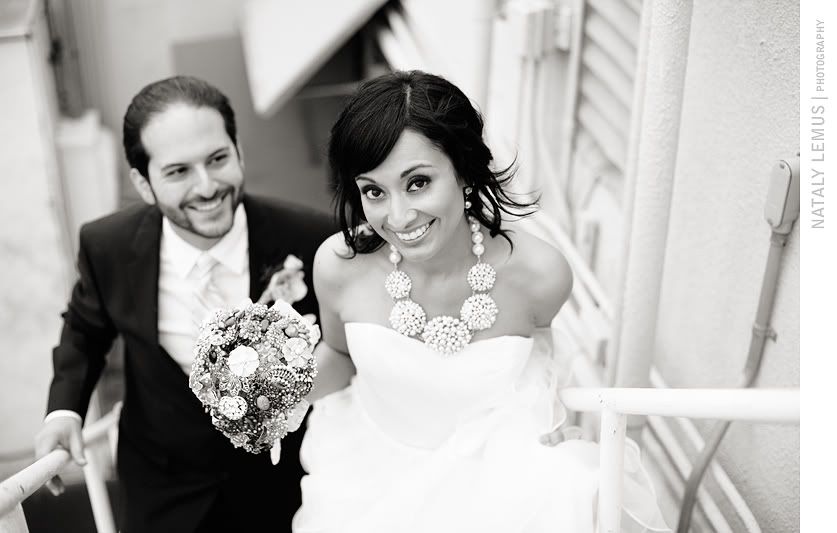 Can you believe that Graziella and Michael were told by some random lady to look more happy because it was their wedding day? Graziella and I looked at each other like WHAT?! I don't know about you, but this looks like happiness to me!
Reception time!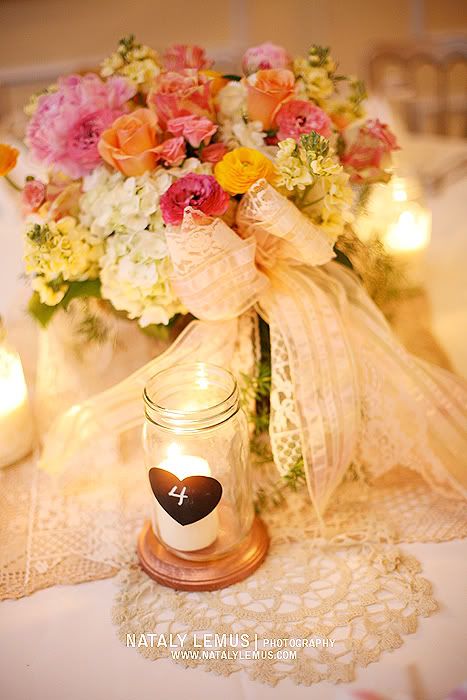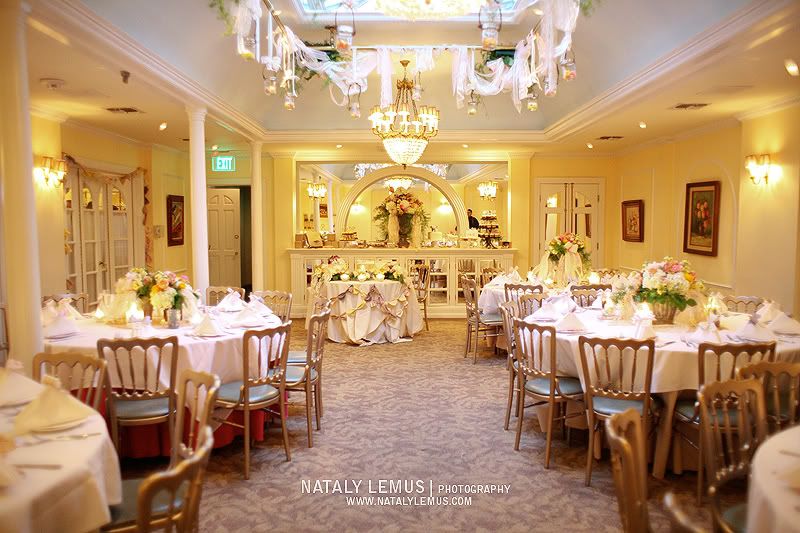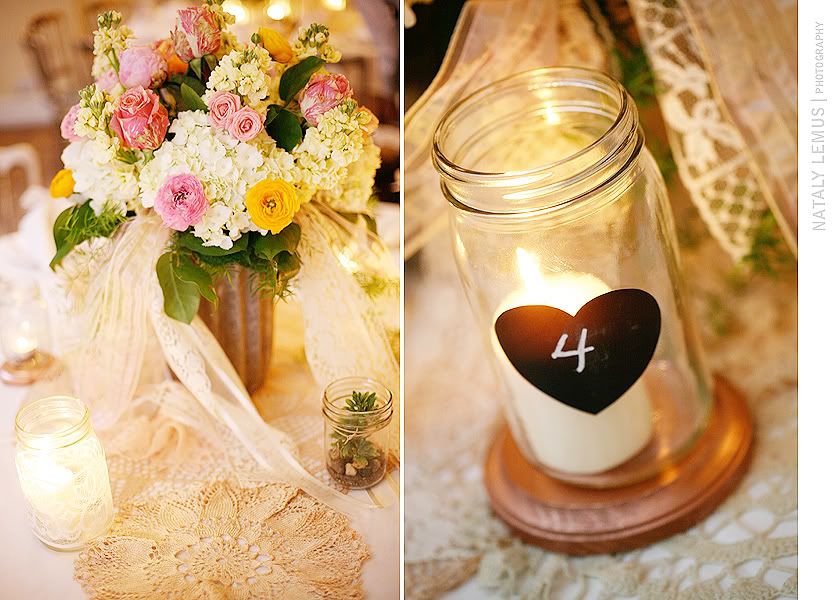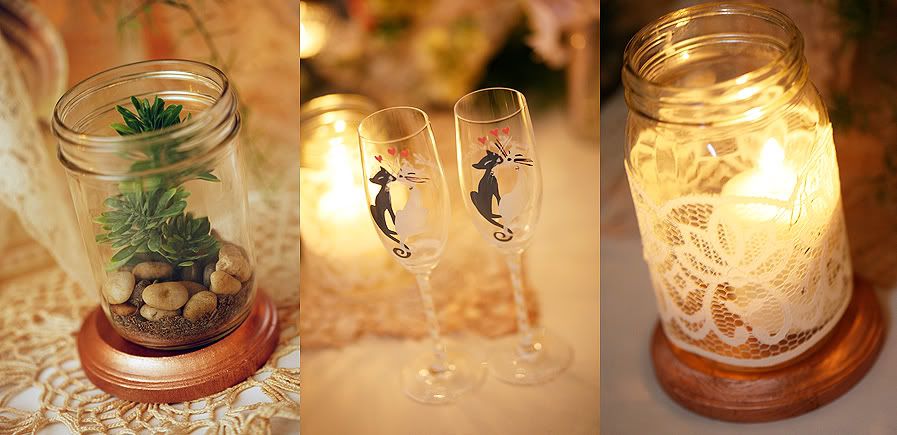 Michael wanted to see some photos of them once the alcohol had kicked in so here's a few :P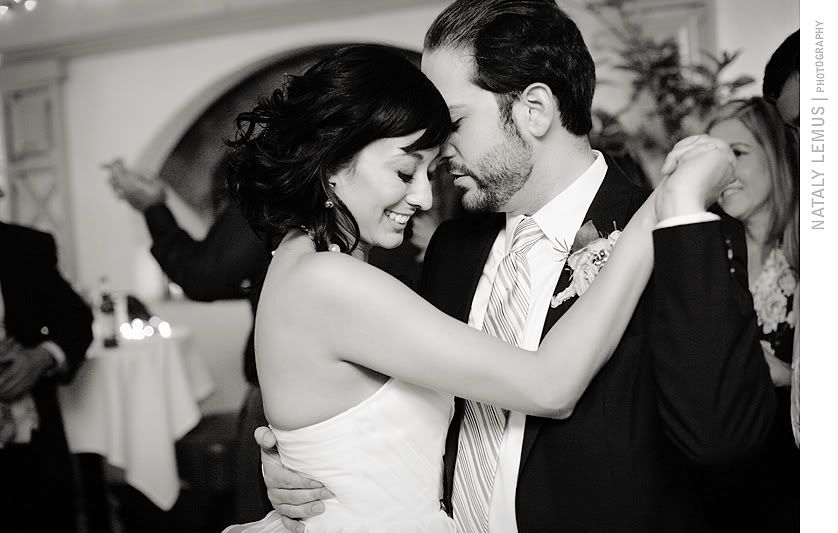 Behind the scenes:
Giving Art my "pretty face" look for a test shot :P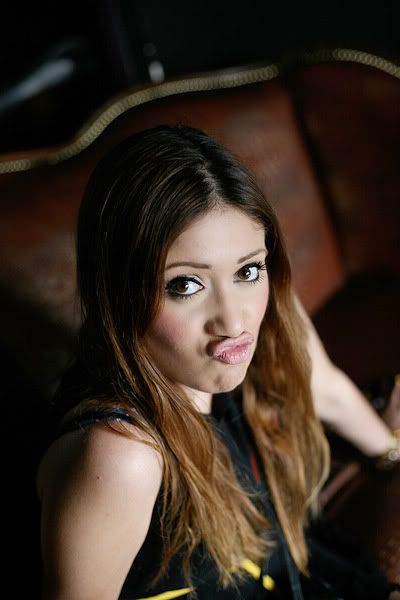 Graziella gave me this beautiful bracelet as a gift and I have a to say it's my fave! Not only because it's so pretty but also because there was a lot of thoughtfulness and kindness behind it. It makes my heart fill with happiness to know that Graziella put thought into such a pretty gift and it makes me feel valued as a photographer and as a person. I love, love, love it! I have been wearing it almost daily since then. Thank you SOOOOO much, Graziella <3<3<3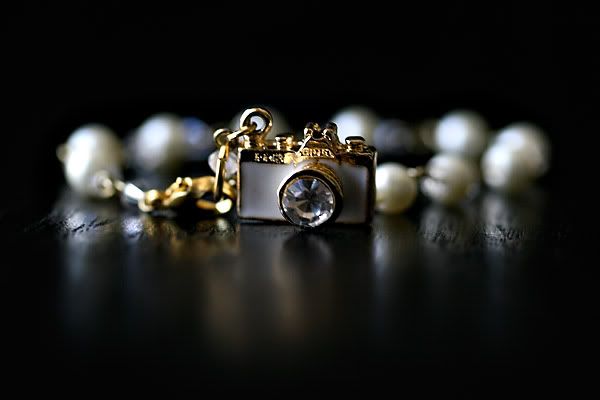 Los Angeles Wedding photographers west la yellow gray grey theme photos
Graziela & Michael: Thank you for choosing us to photograph you, your family, and your beautiful wedding. We had so much fun photographing you guys and enjoying all the fun of your wedding. Also, thank you for the thoughtful bag of goodies! Thanks to you guys I am now addicted to trader joe's potato chips and peanut butter bars! :P
Nataly Lemus Photography Reviews Review our work chic style suit matteosla pictures pix
You guys are beautiful people inside and out and we are seriously lucky to have such amazing people as clients. I hope to continue to photograph all those precious moments and new stages of life that you will have. Again, thank you, thnak you, thank you! Words don't do justice to how lucky we feel to have been chose by you to photograph your wedding and get to know you guys. XOXO, Nat.