Vivien & Joey ~ Engaged!
Venice Beach, CA
Vivien and Joey are now happily married, but before photographing their wedding I had the pleasure of photographing their engagement session a couple of weeks prior. They are such a genuine couple. Joey is funny and very talkative, while Vivien is just a little timid but very open. She was so nervous about the engagement session that she had to go take, not one, but two shots right before the engagement session. I think Art and I did a really good job, along with the shots, to help ease her nerves. I don't think you can tell she was nervous during the e-session. Towards the end, I am even inclined to say that she was completely comfortable :)
Joey & Vivien: Thank you both for being kind and genuine. You are both so welcoming and made us feel like friends. Thank you, thank you, thank you. I can't tell you enough times how much we appreciate you both. XOXO
This photo was only meant to show Vivien what she looked like with her hat on because she wasn't too sure about it, but I loved it!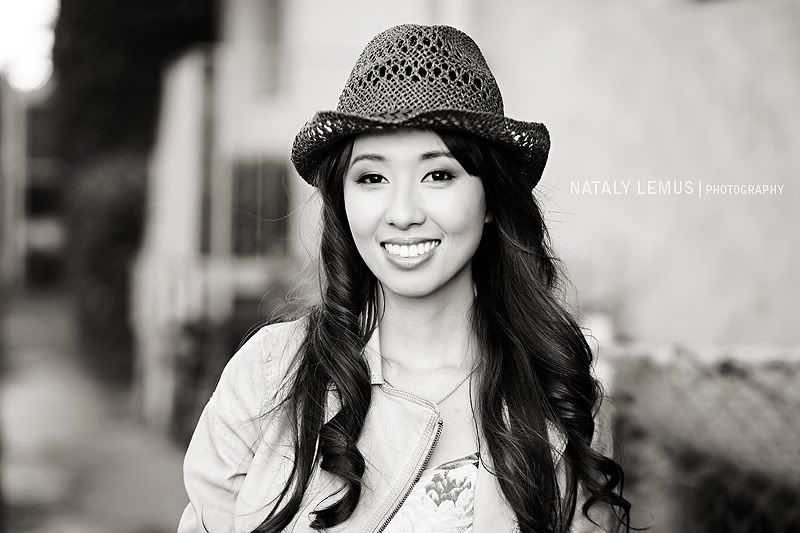 I LOVE the photo below. You can literally see and feel the love between Joey and Vivien <3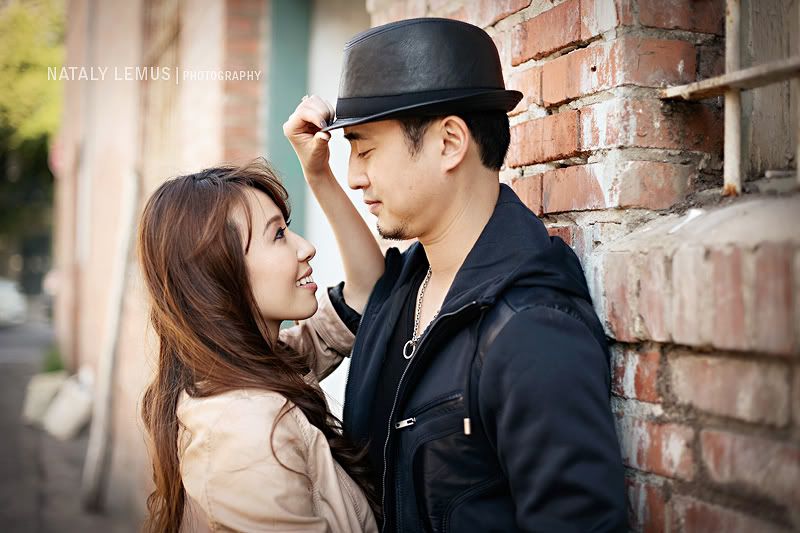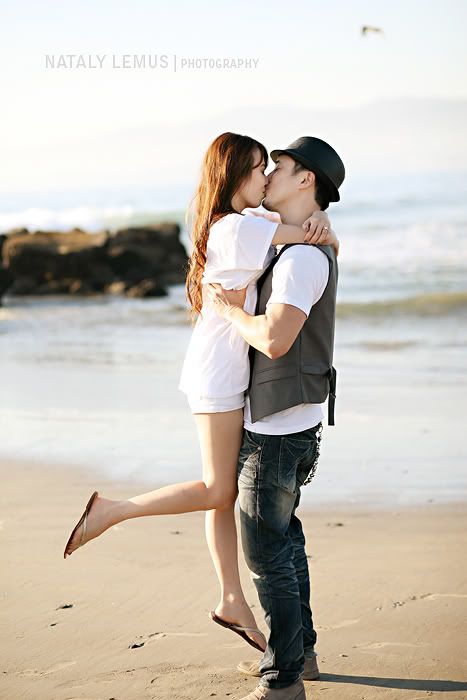 I think Vivien looks absolutely beautiful!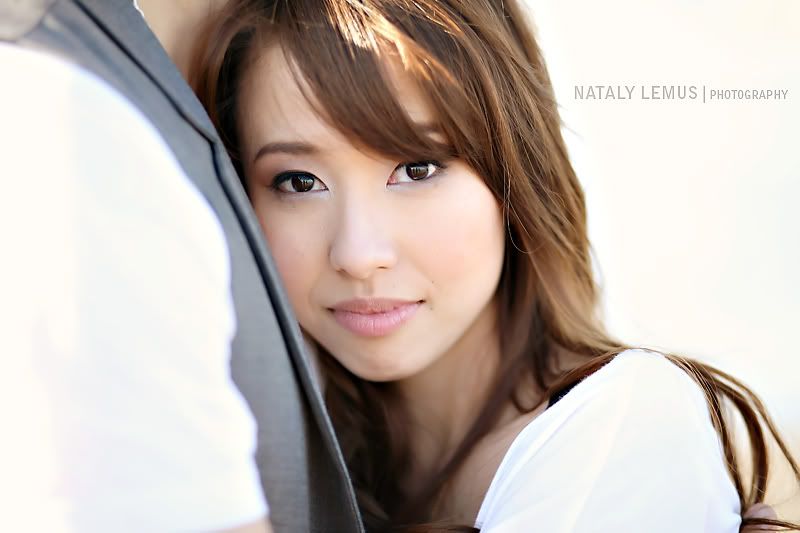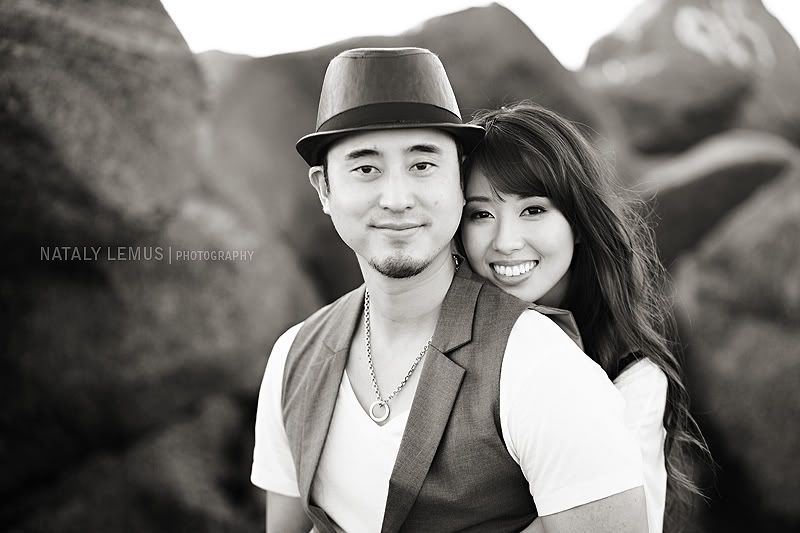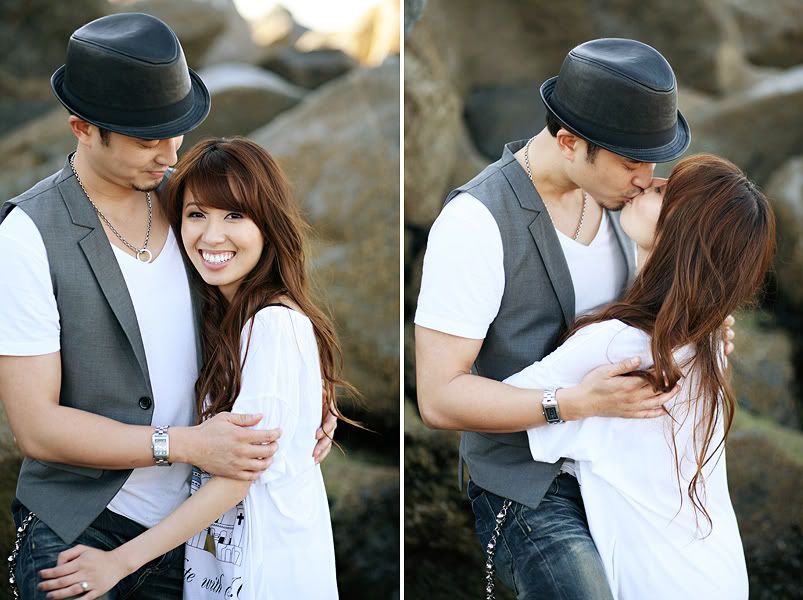 Some behind the scenes images:
The bottom left photo is me trying to convince Vivien the hat looks good. I have to work on not being so overly expressive :P
I will use this as proof that I am one funny girl, in case anyone has doubts!