I recently discovered Pinterest. Well, more like, I was recently introduced to Pinterest by my cousin. My life has not been the same ever since! Now anything I need to do I go onto pinterest and it suddenly becomes a project. I even find things I never knew I needed, but all of a sudden I must have! Pinterest is seriously dangerous to anyone who likes DIY (Do-it-yourself) projects or just to simply get ideas about anything and everything. I don't know if to say "too bad pinterest wasn't around when I got married" or "thankfully pinterest wasn't around when I got married!" I already know that my list of DIY project would have quadrupled!
Like I said, being on pinterest can be inspirational but it makes you want to make a project out of anything, even if you haven't seen it on there. You will find something that you can fix, paint, put together, refurbish, design, whatever. I find myself thinking
what else can I make?
Which brings me to this post. A couple of weeks ago I decided that this year I would make the Valentine's Day cards I will mail out myself and make each one of them completely different from the other. That same day I went to Michael's and other craft stores and bought a whole lot of heart shaped, pink & red colored, and Valentine's Day infused things. Yesterday I realized that Valentine's Day is around the corner and the stuff is still laying around. That's when I realized that maybe I got in over my head :/ I laid out all the things I was going to use and didn't know where to start. Sure I could go on pinterest and get ideas, but there are some things you want to be totally you, with no help from a board. I get so caught up that I forget that I can be creative all on my own. I can't wait to see what I come up with! I don't know if the cards will turn out to be a total disaster or cute, but if you are one of my clients and want to receive one but have recently changed address, please e-mail me your new address.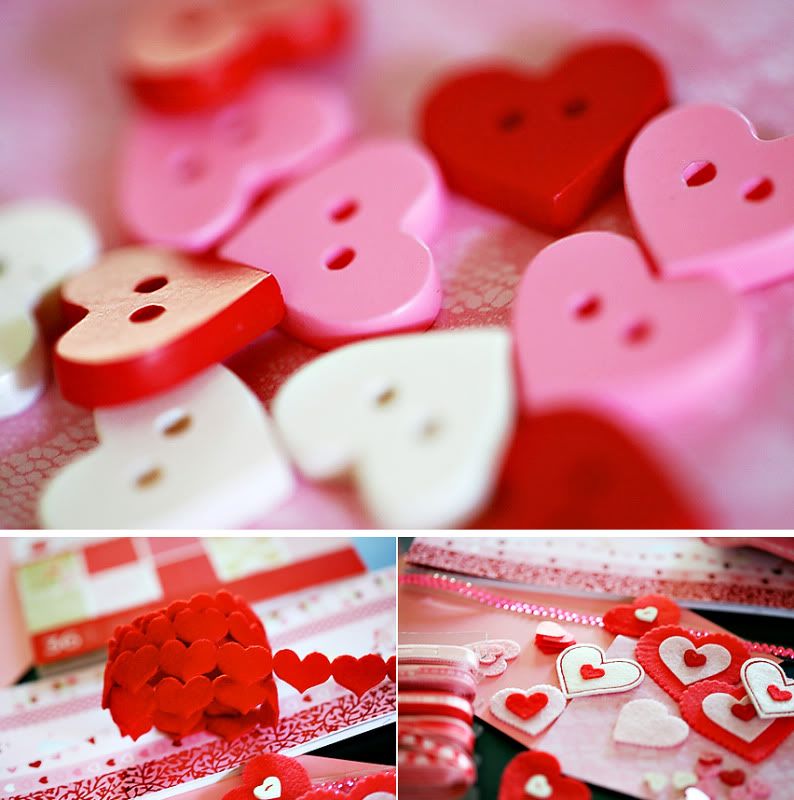 By the way, because I am not going to log on to pinterest to get ideas for this, it does not mean anything. I will still go on there for everything else :P Sometimes one idea/inspiration can make another idea even better or it can help you create something totally different inspired by that one idea. If you haven't checked out pinterest, go to www.pinterest.com. I promise you'll get hooked!