Michelle & James ~ Married!
Sacred Heart Catholic Church - Covina, CA
Doubletree Hotel - Claremont, CA
Michelle and James got married a few months back. Their wedding was beautiful and they are amazing people. Michelle is always all smiles and James, from what I know of him, is a stand up guy.
This wedding will always be memorable for many reasons, but especially because it was definitely a learning experience for us. During our meal time at the reception Art received a phone call telling him his dad fainted several times (although at that point was conscious), they didn't know what was going on, and he was being rushed to the hospital. Art's grandmother had just passed away a few days before and his dad had gotten back from his country that day. When Art received the call he, of course, felt the biggest anguish of his life. Thankfully we have never had to deal with something like this prior to that day. However, it did make dealing with it super scary. My first thought was rushing out of there, but amazingly, Art told me no. He said we had to finish with our part and we only had about 2 hours to go. I can't tell you how much I admired him at that very moment. People don't realize that our life can sometimes revolve around their wedding and there are certain parts of our time and life we willingly give up for the love of our job, but, I'm not going to lie, that doesn't stop it from being hard. When we sign up to photograph a wedding, we make a huge commitment and we take it very seriously. Art putting his worries and anguish to the side, with the hopes that everything would be alright, was amazingly professional. More than what most people would be faced in such a situation. Including myself. He is seriously such a fair and caring man. He is the driving force behind our business, the one that holds everything down and can do it all. I seriously don't know how did I get so lucky to be able to say that is my husband...don't worry, you guys who have him as photographer are also lucky, because you have someone who truly cares about your day and your memories.
By the way, like an answer to our prayers on that day, James came up to us about 20 minutes before we were supposed to be done and told us that, since the party was slowing down, we could go. He had no idea what had just happened, but those 20 minutes made a world of a difference to us. Thankfully my father-in-law is okay now. It seems it might have been the stress of his mother passing, lack of sleep and eating, and a long flight back. We are just happy he is back to being his happy self and very healthy.
Now after that long story, here are the photos of the day :)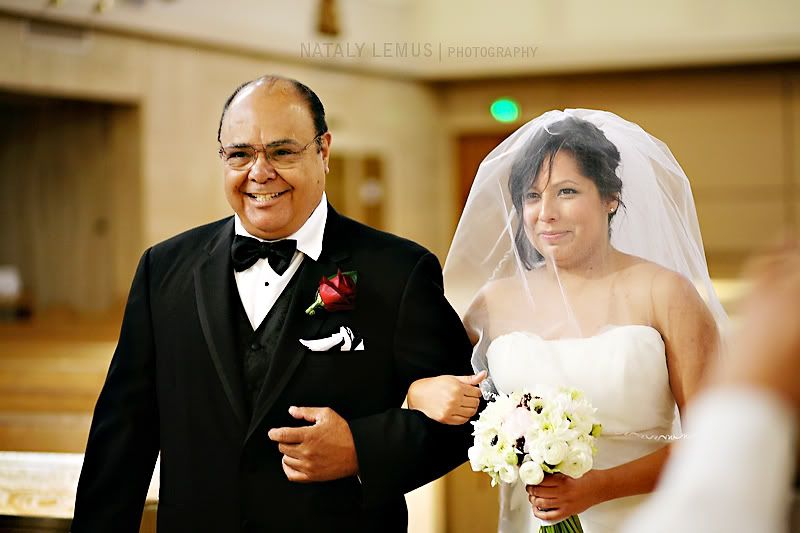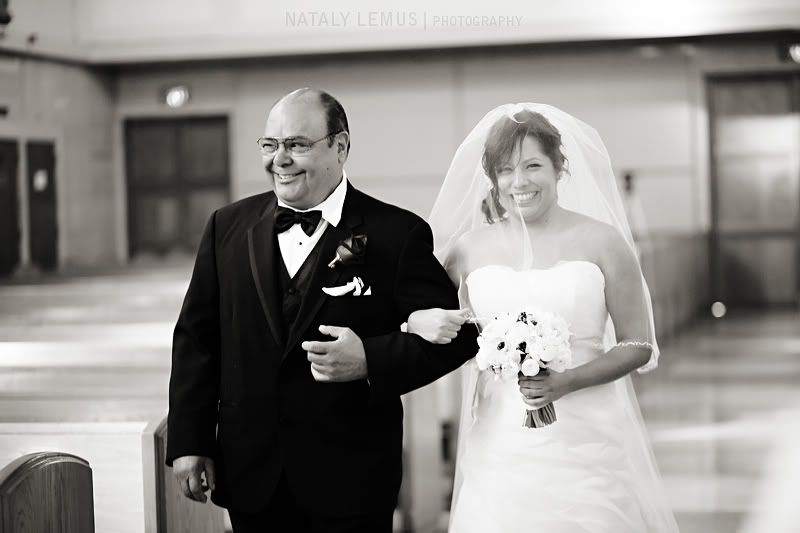 Michelle told me that photographing her car, which belonged to her dad before he passed, was very important. Art and I made sure to be very detailed, especially knowing the sentimental reason behind it.
I love how much attention to detail Art put into the car photos, but not to toot his horn, it might be because he is a big "car guy."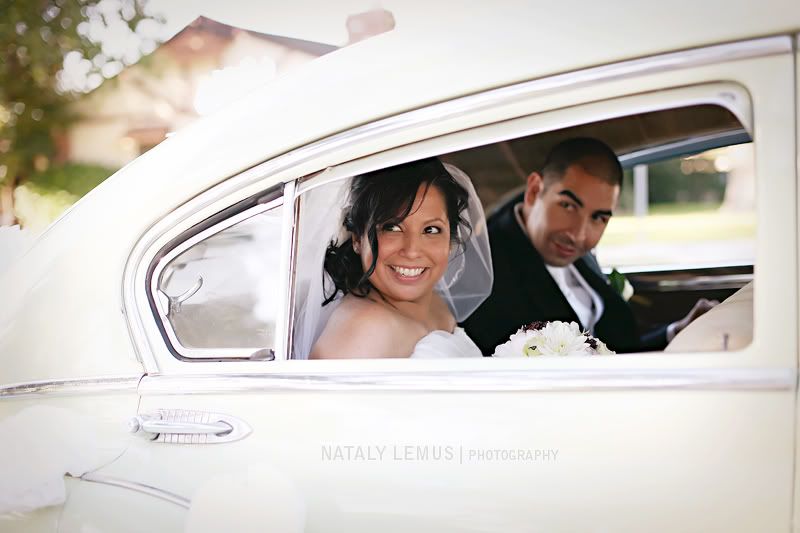 With most of us girls, it' all about the little details. I love the black that was wrapped around Michelle's bouquet.