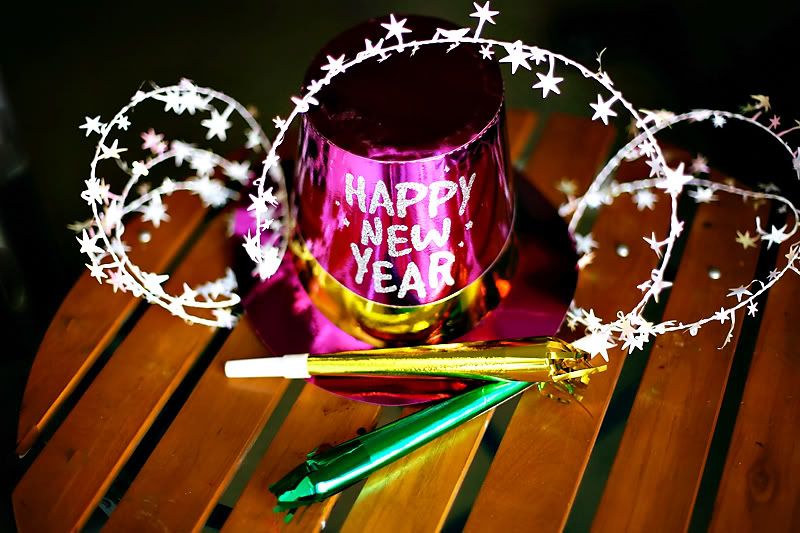 Happy New Year! I hope you all got to ring in the new year with all your loved ones. I wish I had a long list of new year's resolutions to share with you or crazy new year's eve party stories to tell. However, I don't normally have new year's resolutions because I am better at keeping with what I want to do without having resolutions to hold me to my word :P Our New year's eve was nothing out of the ordinary...we spent the day with our family and at midnight we hugged each and every person in the room. The good thing and most important is that we got to welcome twenty twelve with our family, we are healthy, and we felt loved.
There are 4 things I always look forward to on December 31st. 1. Hanging out with our family. 2. Dancing...it's always a must at my dad's house. It's not new year's eve without some "año nuevo" music and some shaking of the body to the beat. It helps to stay warm, too! 3. All the hugs and kisses at midnight. I especially love that when it's my dad's turn to give me a hug he always tells me all his wishes for me for the upcoming year...that's one of my most cherished moments. 4. Of course, THE FOOD! Tamales, panes con pollo, pozole, all the traditional Latin food that our family makes. I can't decide if I love eating all that food on new year's eve or if I like the leftovers even more. Let's call it a tie :P
Before I forget, I do sort of have a goal. I want to try and blog at least 3 times a week. I don't know if I will be able to do it, but I promise to try!
I hope this year is filled with happiness, goals reached, and lots of love. I also hope you come back to read my blog entries that I plan to post :P Hugs to you all! XOXO