David & Jennifer ~ It's their Anniversary!
Los Angeles, California
You may remember Jennifer and David from their night time session in downtown LA. Click
HERE
, if you haven't seen it. Maybe you remember their Alice In Wonderland themed wedding? If not, click
HERE
.
I was very honored and ecstatic when Jennifer and David came to us with their idea for an anniversary shoot. They wanted a very urban look but nothing that has been overused. They asked me to suggest a few locations. I told Art that I had a real good idea but I wasn't sure if David and Jennifer would go for it. For one, it was not too close to them. Another thing, when you mention this location, you don't immediately think picturesque. Actually, you DON"T think picturesque, at all! Art said, "just tell them. What's the worse thing that can happen? They say no?" So I told them I thought doing a shoot in South Central LA would be amazing. Definitely not overused! Plus, it has urban scenery that, captured the right way, can look beautiful.
Of course, David and Jennifer ended up saying yes. From their prior sessions, you can tell they take chances and are not afraid to think outside the box. I'm glad I was not too shy or scared to suggest what I felt would be an amazing location for their vision and definitely a source of creativity for my photography eye.
Check out just a few of our favorite images:
I love the light in the photo below <3 So warm and romantic!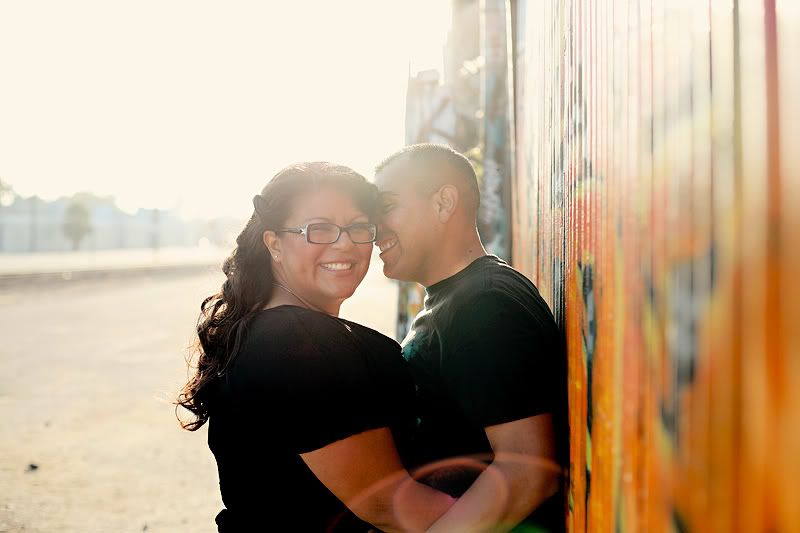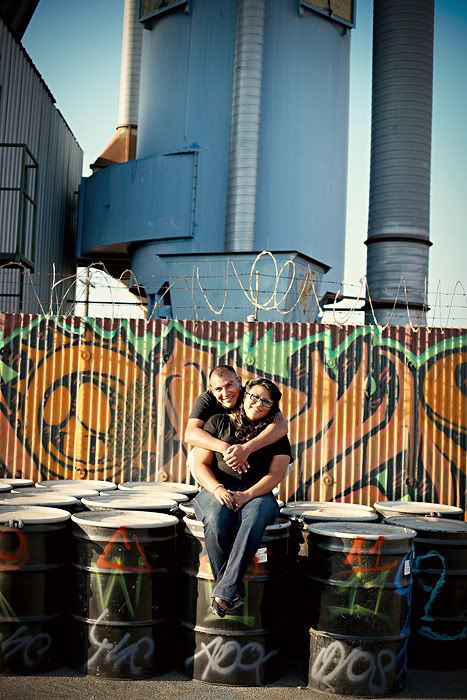 Art and I have a little rivalry going on when we photograph David and Jennifer, so this is just some "friendly" competition.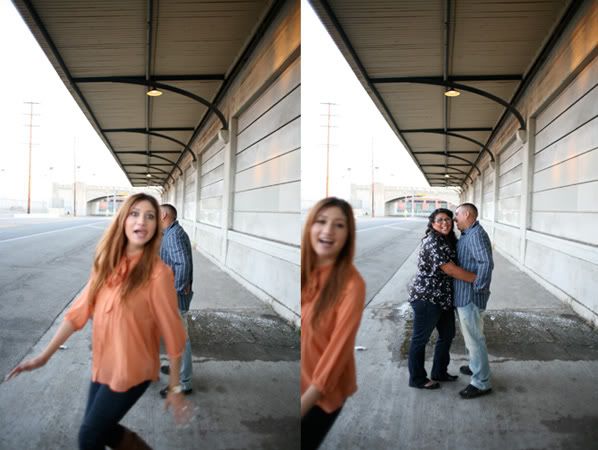 By the way, I am going to try and post as many of the sessions and weddings that haven't made it to the blog, which are A LOT! They will be smaller posts like today's, but I want to make sure to get as many couples as possible on here. Some of them might be older, like this session, but they will still go on the blog. Hope you don't mind!