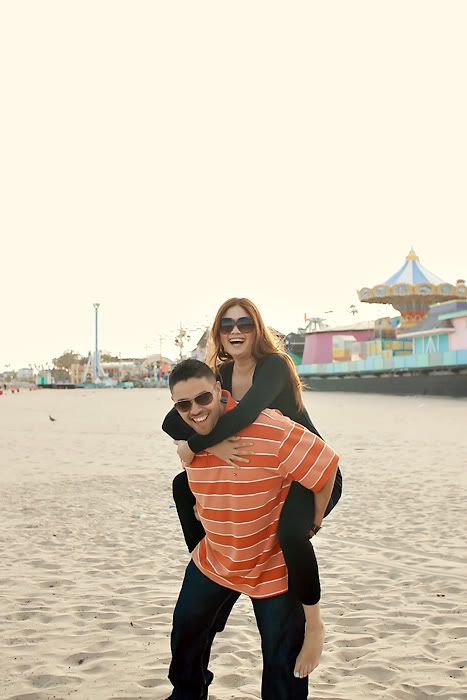 If you go waaaaaaay back on our blog I am sure you can find a blog post of how Art and I met. I'm sure you can probably find MANY blog posts about our story. Every year when we get to August I get really excited because it's one more year since Art and I got together. This August 13th it will be 13 years since we became boyfriend/girlfriend. How crazy is that? We had just gotten out of jr. high when we became bf/gf.
I can't believe how time flies when you are in love. What I really can't believe is how since we got married Art decided that we no longer have to celebrate our dating anniversary! Say what?!!!! I guess our wedding anniversary overrides any other anniversary. Don't get me wrong, I get that part BUT how can we just not celebrate the date that we got together when it means soooo much! If that day would have never happened we would not be here now married. Does anyone else feel like I do? Anyway, every year in the beginning of August I remind him that
I
do celebrate it and that I will always celebrate it because it means so much. Somehow each year he also finds himself celebrating it, too :P
This year I want to share a little celebration with you in a form of a gift. All I ask is that you share with us YOUR story. You know what time it is? Time for a contest in honor of our anniversary!!! I want to show Mr. Lemus that August 13th is to be celebrated and even you guys, our blog readers, will join in the fun!
I am sure you want the details to the contest, here you go:
Who?
This contest is open to any of our clients, past or present. People who have ever commented on the blog or on our facebook page are also able to enter regardless of whether you are one of our clients. You can also nominate someone who you feel needs this session, but the person nominating has to be a client or someone who has commented on our blog or facebook page.
What?
It's a contest in honor of my dating anniversary with Art. We will be giving out either an engagement session, family session, Mr. & Mrs. session, or my fave for the occasion, an anniversary session. You will get about 1 hour of photography, all images on a CD, edited. I just want you to send me a photo (the longest side should be 800 pixels or less). The photo preferably should be of you and your fiance/spouse/family or whoever you will be doing this session with. Somewhere on the photo there should be a "Happy Anniversary." Along with the photo I want a short entry telling me why you as a couple/family are so special. There is no such thing as "there's nothing special about us!" Everyone has a unique story and I want to hear yours! The entry can be written, a video or anything creative you can come up with. You can also nominate someone who you feel needs this session, but, again, the person nominating has to be a client or someone who has commented on our blog or facebook page. In this case you will send their photo along with their story
When?
The deadline is Saturday, August 13th at 11:59 p.m. E-mail your entries to
natalylemusphotography@yahoo.com
. Whoever we feel is the most creative with either their story or photo will win. Of course, if the story is very touching that also counts for A LOT! :) On Monday, August 15th I will announce on my blog who the winner is. You should receive a confirmation e-mail from me when I receive your entry. If you don't receive an e-mail from me, please try e-mailing it again.
You or the person nominated needs to be able to do the session within 30 days from winning the free session. You will be given location options, near the downtown LA area.
Beforehand, I want to thank everyone who decides to enter this contest. Every single one of you, whether you enter or not, make me really happy. You are either one of our couples or people who take the time to comment on our blog or posts, which means a lot to both of us. I hope to see many entries!
RESTRICTIONS: THE SHOOT IS SUBJECT TO OUR TERMS AND CONDITIONS AS STATED IN OUR CONTRACT, AND THE DATE AND TIMES WILL BE CHOSEN BY THE PHOTOGRAPHER. THE SHOOT WILL BE DONE IN ONE EVENING DURING THE WEEK, IN LOS ANGELES, AND WILL BE WORKED OUT BEST AROUND BOTH OF OUR SCHEDULES.