A couple of months ago Elena contacted me asking if I would want to photograph a VERY special moment in their life as a family. A celebration and a way of capturing their thankfulness for an answered prayer. Of course, I wouldn't want it any other way, seeing that they are a Nataly Lemus family :P But I was even more excited when she told me what exactly the photos were for. Elena and her husband, Memo, had to go through a very difficult time when they found out their child, who we'll call M, had leukemia. At the time, he was only three. I can't even imagine what kind of pain a parent goes through when facing something so life changing, heartbreaking and terrifying. Elena and Memo are two very strong people that I admire immensely not only as individuals but more-so as a unit. They fought alongside their child, hand in hand. They were strong, even when being tested with such a nightmare of a situation that can break anybody, even the strongest. For that and much more, I truly feel blessed to know such amazingly strong, kind and loving people. A couple who inspire me and remind me that love can overcome anything.
As some of you may know, cancer took my mom away. What you don't know is that I lost my first real best friend to cancer. Leukemia, to be exact. That's why this story hits home. I met her in junior high, right after my mom had passed away. She was the first person outside of my family that I openly talked to about my mom's passing. She was the first friend who always told me things how they were. She always laughed at my silliness and I laughed at her "in your face" sense of humor. She was the first friend who I ever talked to on the phone for hours on end. She was the first friend I ever argued with. She was the first friend who showed me what forgiveness was. She was also the first friend I lost. She, sadly, lost her battle with cancer back in 2005.
So as you can see, I resent cancer for taking two beautiful people away. That's why whenever I hear someone has won their battle with cancer it gives me extreme happiness. It's my way of saying "take that, cancer!" It reminds me that God is good and he hears our prayers. Thanks to our Lord, M can now officially say he has won his battle. M is cancer free! And what a strong young man he is! He came out unscathed from such a delicate battle. So a big thank you is owed to our Lord and a big congrats to M who is a real hero for going through it all starting at the age of 3 and being so strong. He is a true inspiration and a role model at such a young age! 7 years after having his last chemo treatment he is now officially cancer free :) So be sure to leave a congrats to M because it's well deserved.
Elena wanted some family photos that portray their happiness for such a momentous time and celebration. They even made signs to show how they feel.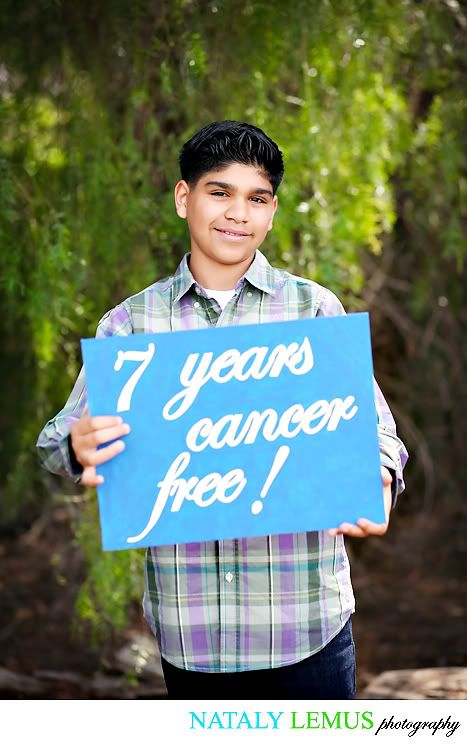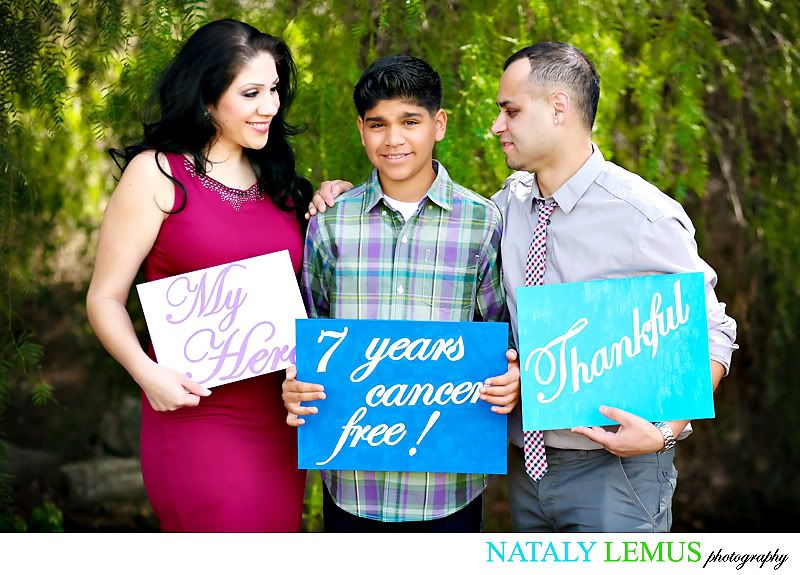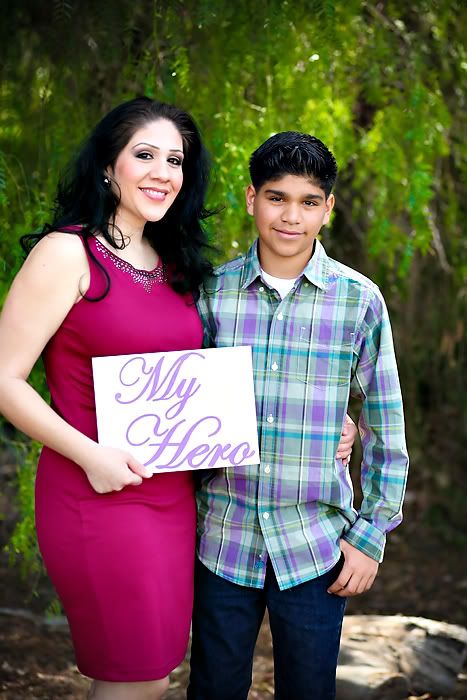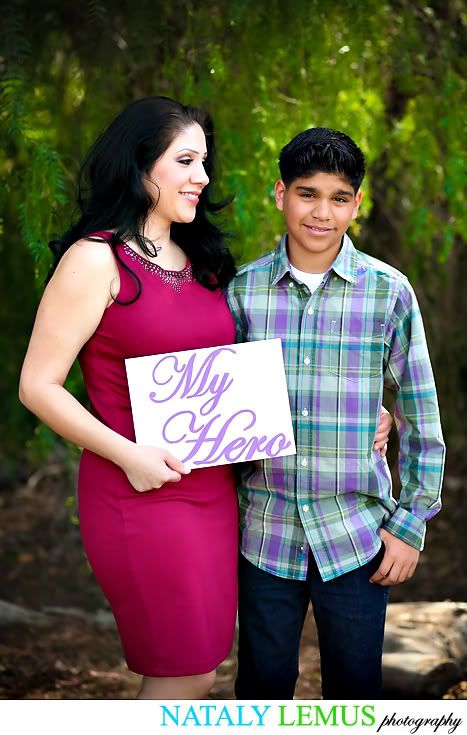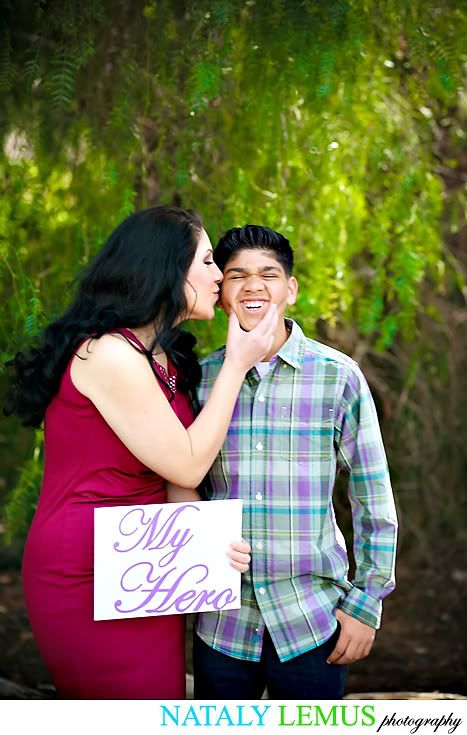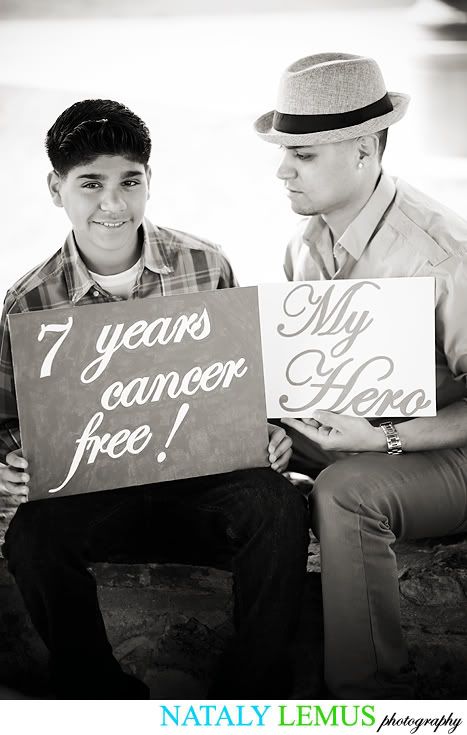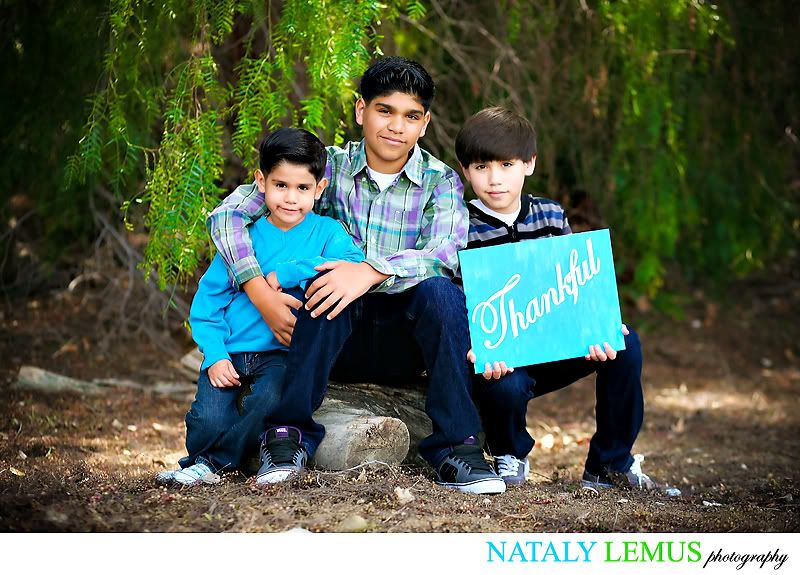 I had to throw in a shot of what I do best, journalistic shots :)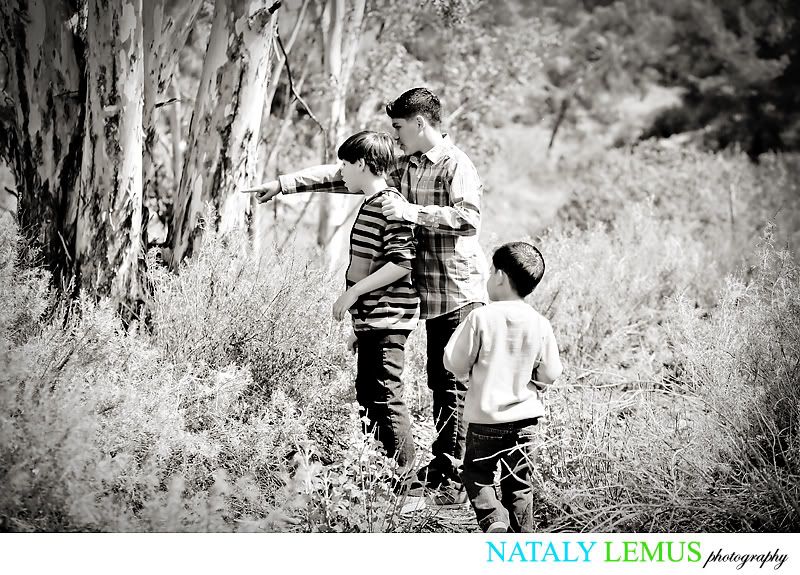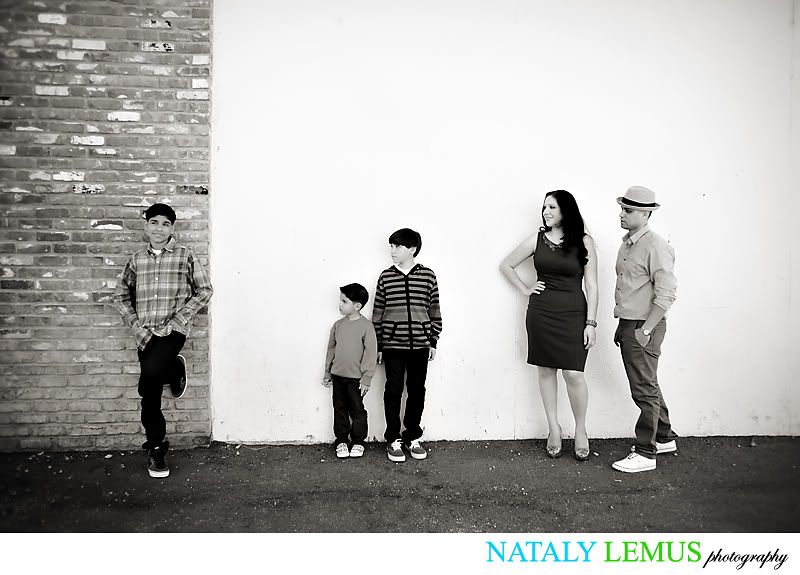 Now off to spend some time at their house :)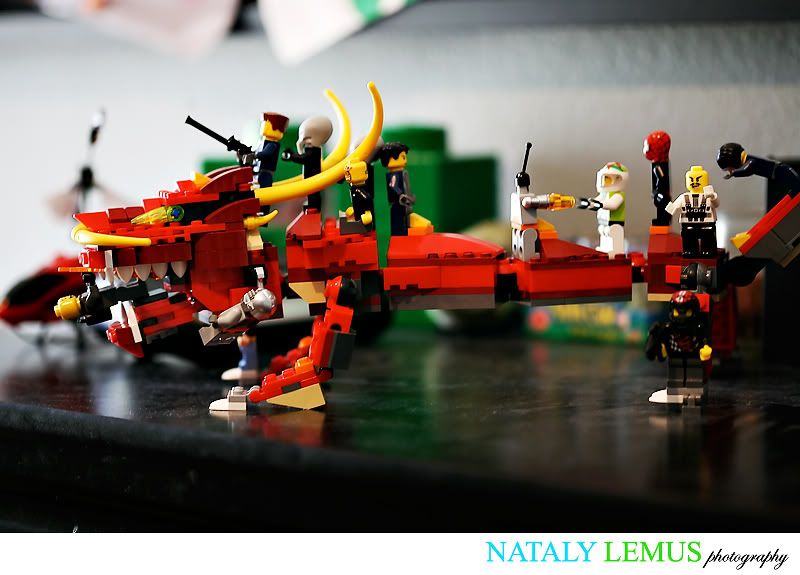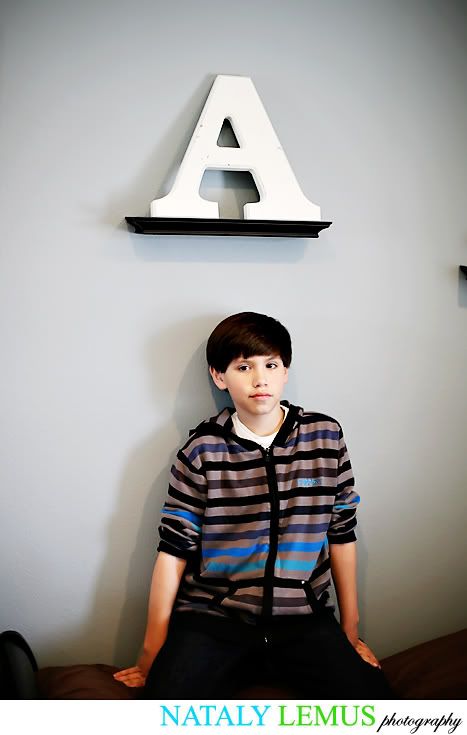 The boots below actually belonged to Memo and were passed on to his youngest son. How cute is that?!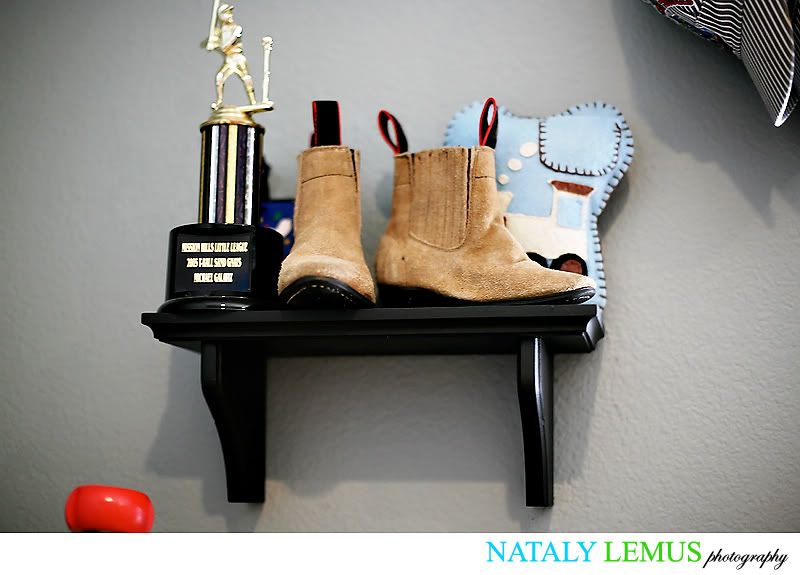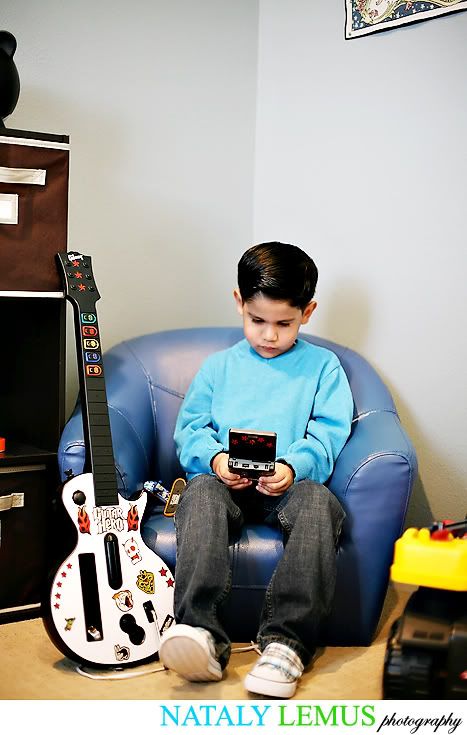 I LOVE the photos below because, to me, it shows the innocence of a child...how they can have a great time with the smallest of things. Love. it.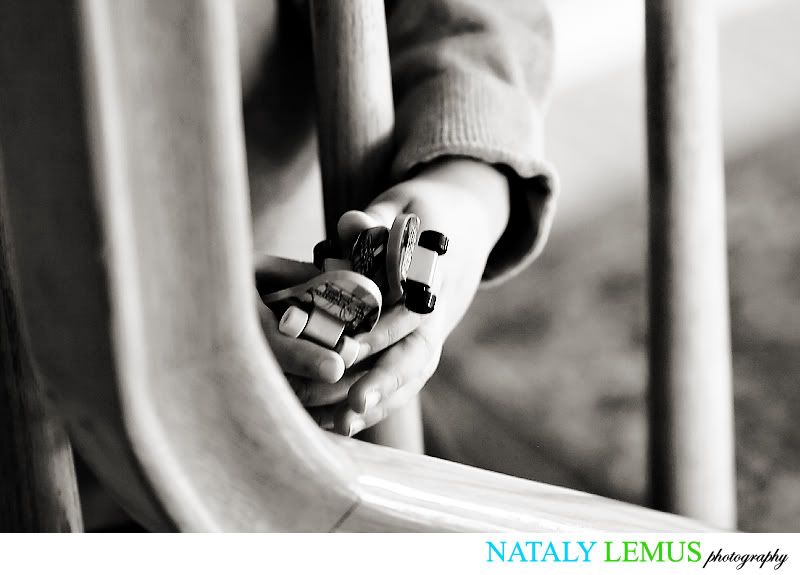 Then we headed for some impromptu photos of Elena baking some goodies for her boys. I told her I've been wanting to do a Mr. & Mrs. session at home just doing every day things and she was game to give me a little of material. So if anyone out there wants to do this, call me ;)
What a beautiful family, don't you think?
If they look familiar to you,
THIS
may be why.