From the moment we met with Ana & David I thought they were awesome people. However, when they surprised us with pizza during the second part of their e-session I was over the moon with them! Food is the fastest way to my heart, you know! Why pizza, you may yourself? Well, Ana and David got engaged at a pizza parlor they go to all the time. They told us all about it during our initial meeting. Unfortunately, we had not had a chance to check it out. So since we could not go to the pizza place, the pizza came to us! I must say it was one of the best I've EVER had, especially because it came from our awesome couple!
Let me tell you a little about Ana & David's engagement session. They decided they wanted to use a location that was totally them, so they decided on Amoeba Music in Hollywood. I loved the location! It was so different from what we are used to and you know that makes this photographer a happy girl :) We had to sneak around but it was soooooo worth it!
Here are some of my favorite: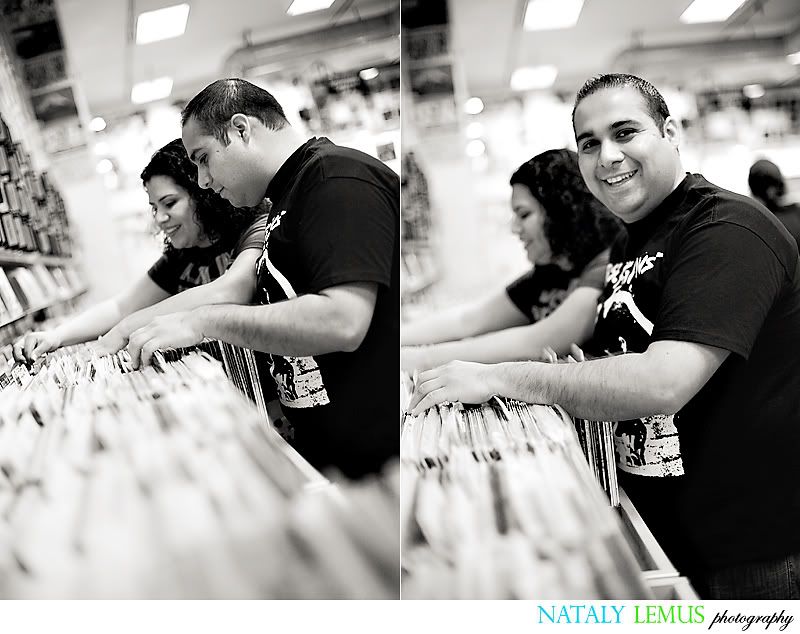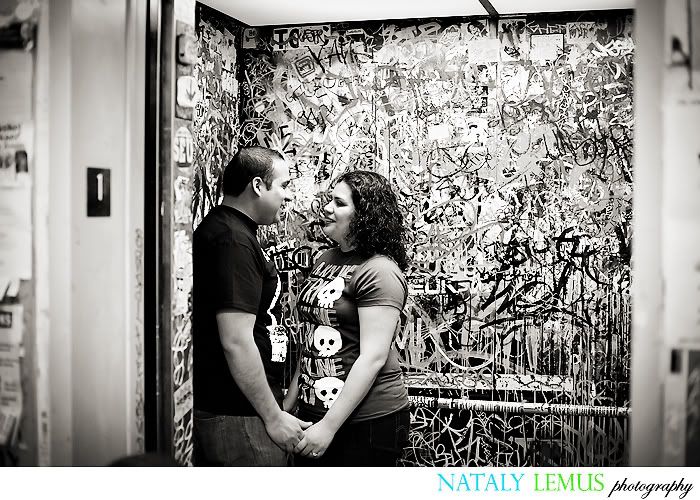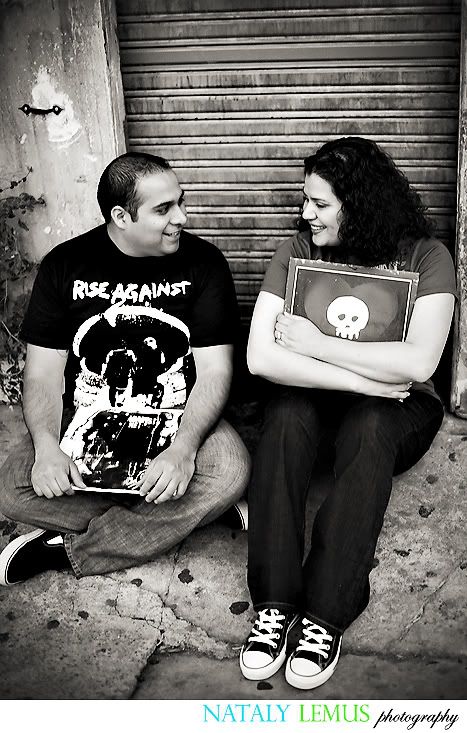 Isn't this a cute idea? I took out the date because I don't like to put people's wedding date out from everyone to see on the 'net until it's passed. I've heard some scary stories!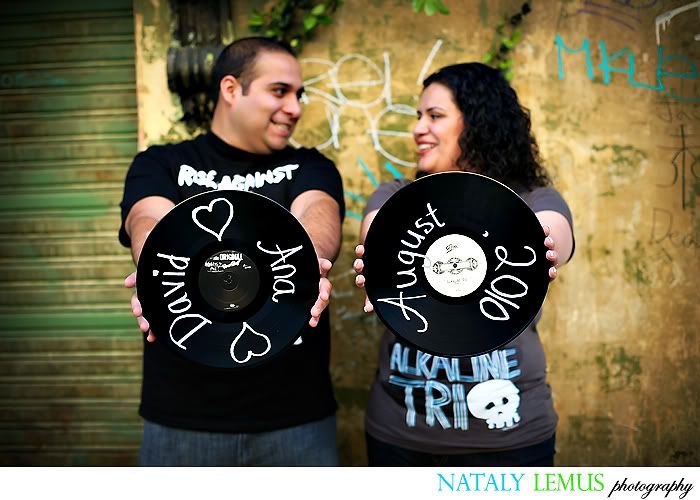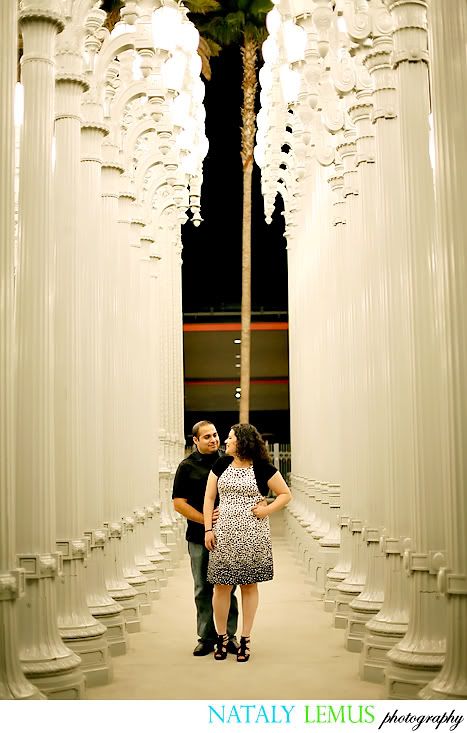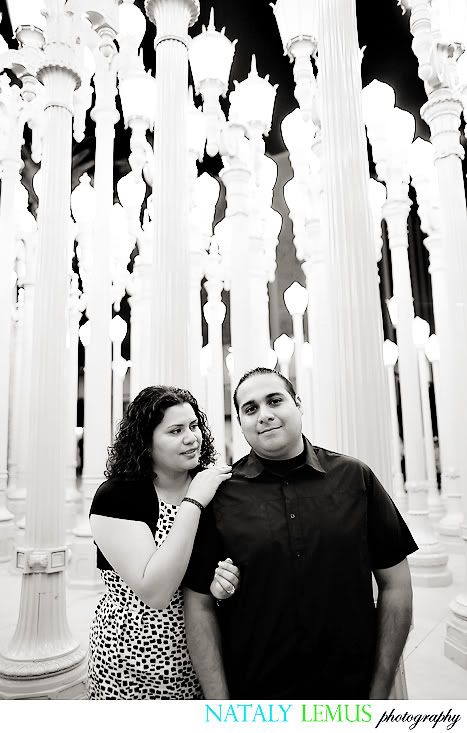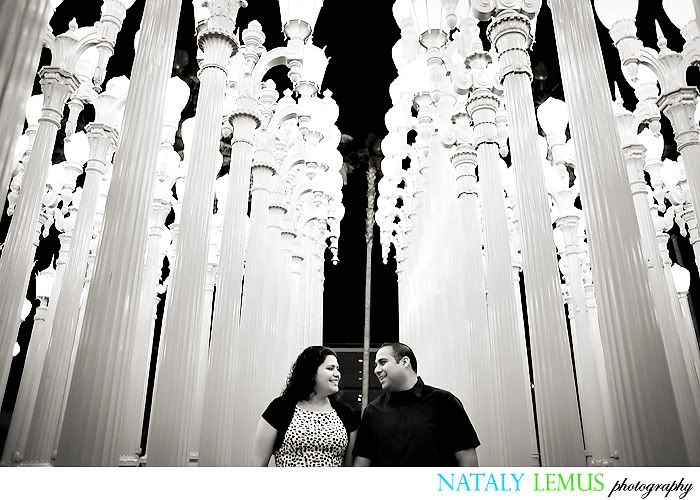 Ana & David: Thank you for being so thoughtful and kind. I can't wait for the wedding! Hugs!