I have been meaning to blog this for a few weeks now! A while back I got a call from The Knot that almost left me bouncing off the walls with excitement! We are proud to announce that Nataly Lemus Photography is one of the few who has been rated by local brides and voted The Knot Best of Weddings 2010 Pick for Los Angeles/Southern California.
It is such an honor because it's actual past brides of ours who did the voting. I actually had absolutely no idea about this. It was a surprise to me when I got the call letting me know. It was an even bigger surprise to see our name in the magazine among some very awesome photographers! I can't put into words what it means to me to have been voted and chosen by so many of our past brides (and grooms) who have used our services! I feel extremely blessed. No amount of exclamation marks will do it justice :P I feel all warm and fuzzy from the love sent our way from our wonderful brides! It's nice to know that I am one of the photographers amongst just a few that was chosen :) Thank you so much!
Here are a few quick shots Art got of me with the magazine (yes, I am THAT cheesy!):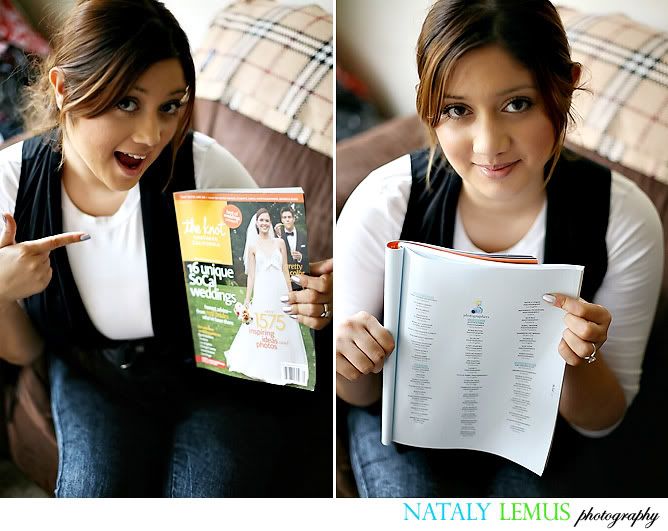 Sorry for the lack of make-up!
Thank you, thank you, thank you, to all those who voted!!!