I hope you had a very merry Christmas! I meant to get on the blog and write a little something, but we were running around doing last minute things that I never got around to it!
However, I do have a photo of our Christmas tree which was purple and gold this year.
What do you think? I loved it! For those of you who follow me on facebook, you know the story behind this tree! I'll give you guys the short version. Art suggested we get a small tree this year since the past few years we've had 8 footers. Well, I went with the intention of getting a small tree (5 ft) and thought I bought a 5 ft tree. Well, it turns out they gave us a 7 (ft) tree :) Hey, I tried! It was meant to be!
We also made our own ornaments. Can you guess who made what? :)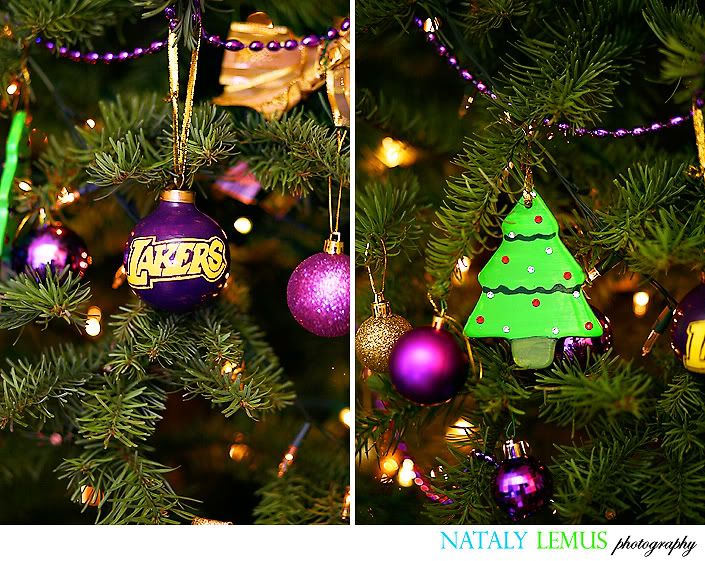 Anyway, I have some info I need to post for clients and potential clients, but I will do a separate post later on today and keep it pinned at the top.