Eucalyptus Lane
Ventura, California
Carina and Jeff's wedding was beautiful. I was in detail heaven! You see, Carina is a wedding coordinator so you know she put a lot of thought into every single detail! I seriously had trouble deciding what images to use for the blog because I have so many favorite images!
Carina and Jeff made our job extremely easy. They are a fabulous couple! Other than meeting them at our initial meeting, we did not really get to know each other before the wedding. On the day of their wedding, though, it was like we were old friends. Carina is a sweet, beautiful, creative (lets not for get that!) woman. Jeff is a down to earth, chivalrous, funny (can't forget that!) man. You put them together and the are simply amazing!
Carina & Jeff: Thank you for choosing us. Thank you for being so inviting. Thank you for loving our work :) As you know, I love details :P When I walked into your venue and saw all the beautiful details, you immediately made my day. No, you made my month! As the day progressed and we got to know you and your family better, you made my wedding season!
Here are just a handful of our favorite images: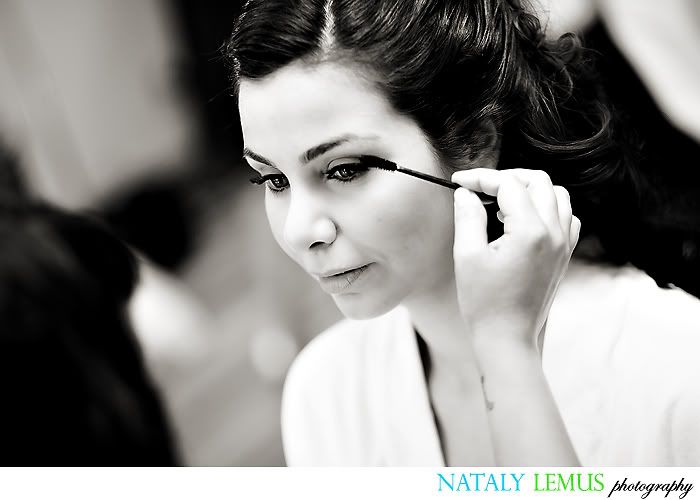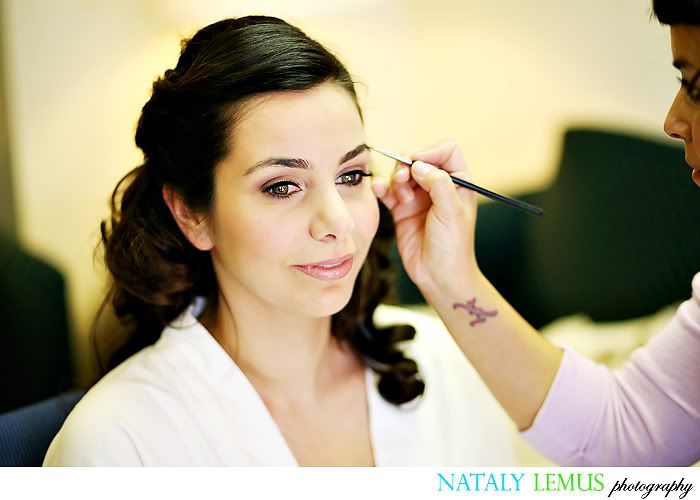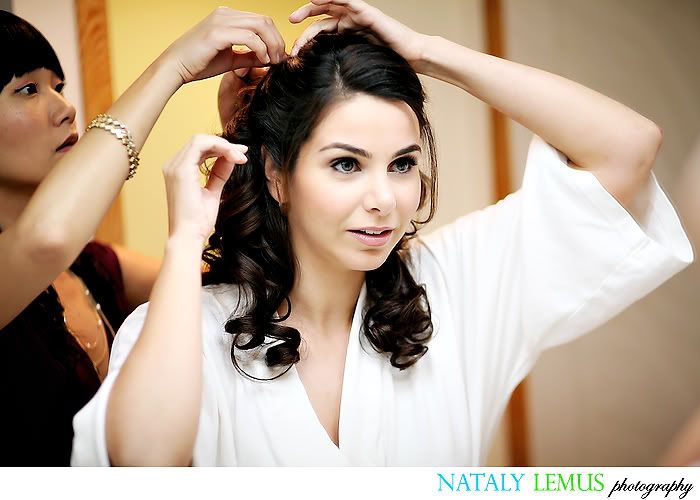 I had to show you Carina's shoes and the dress her mom made for her!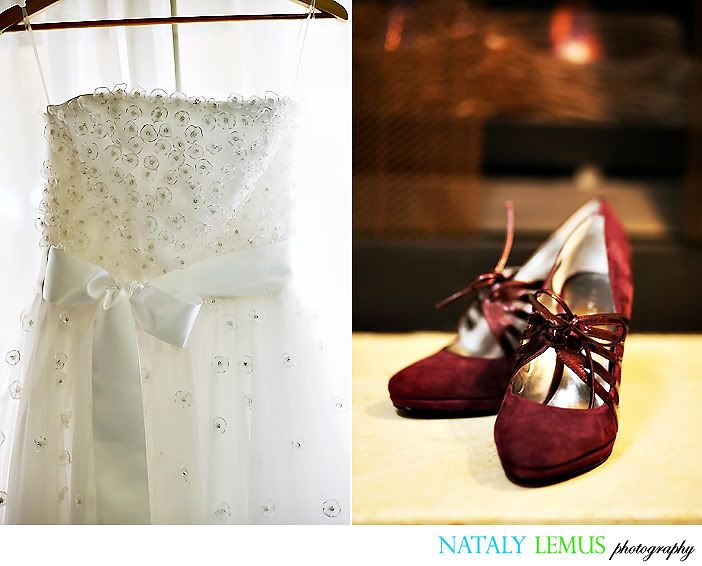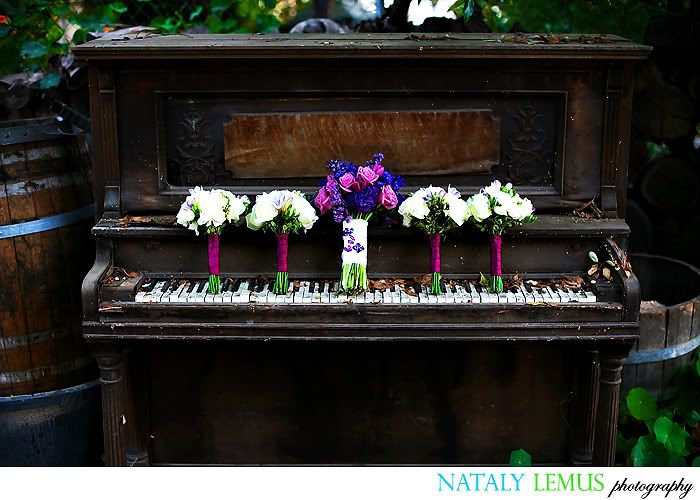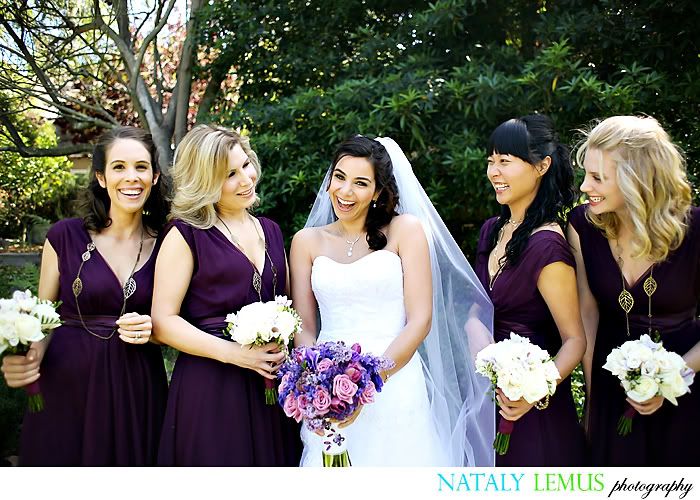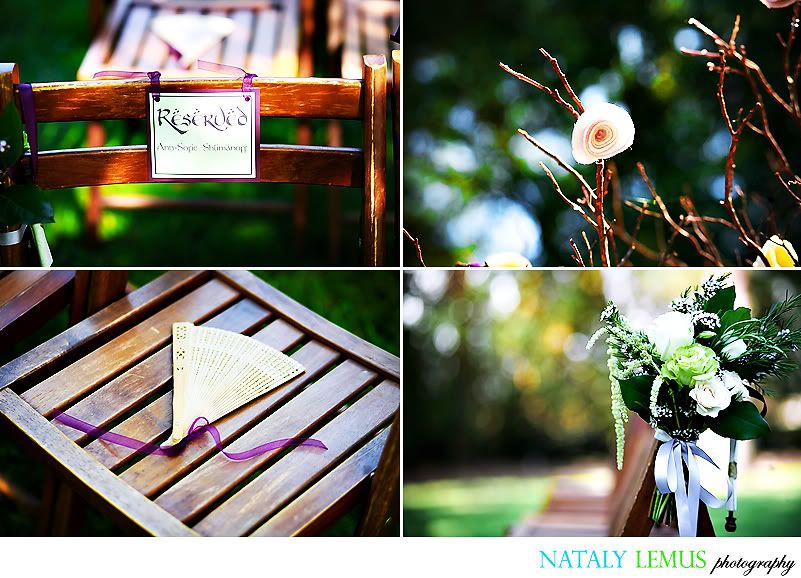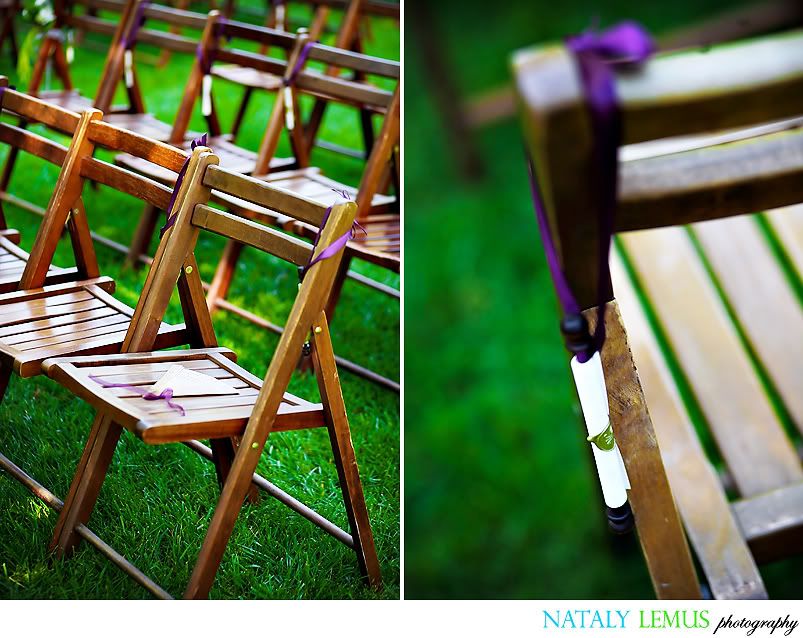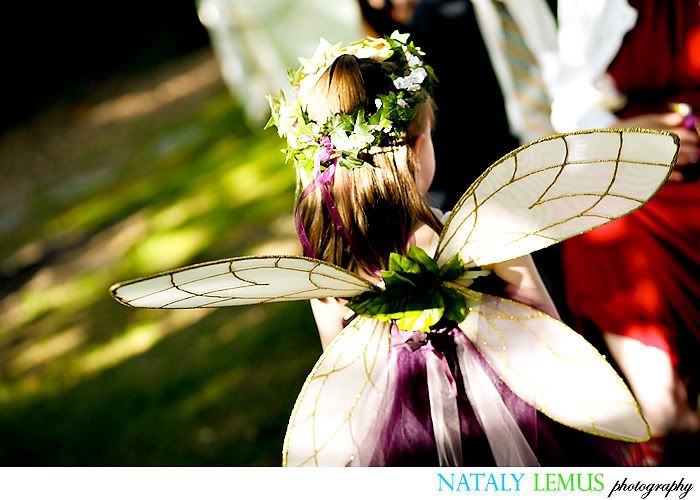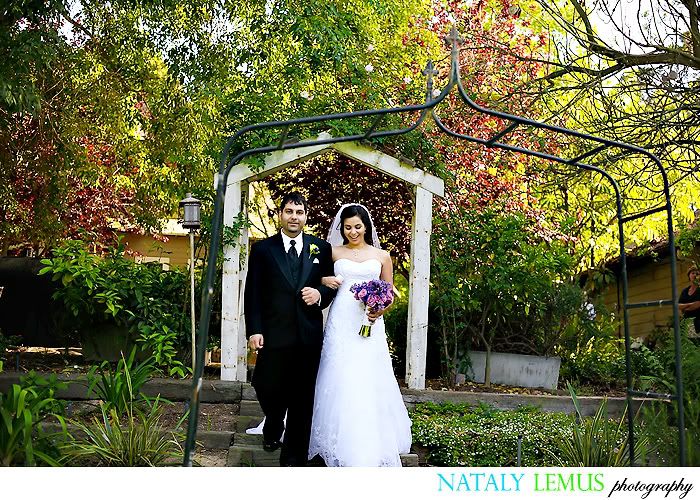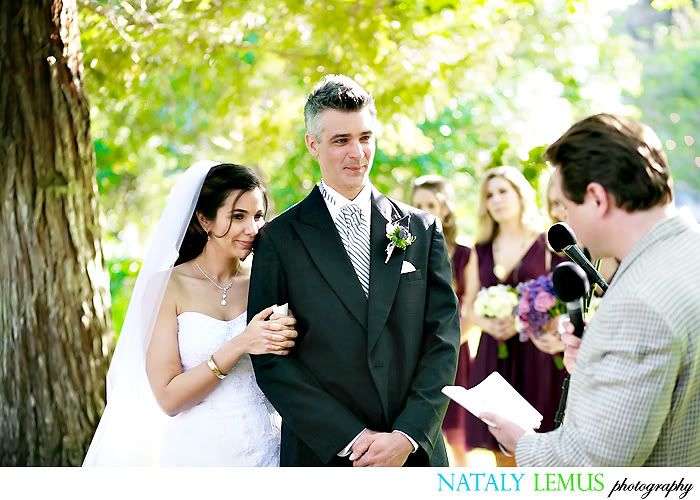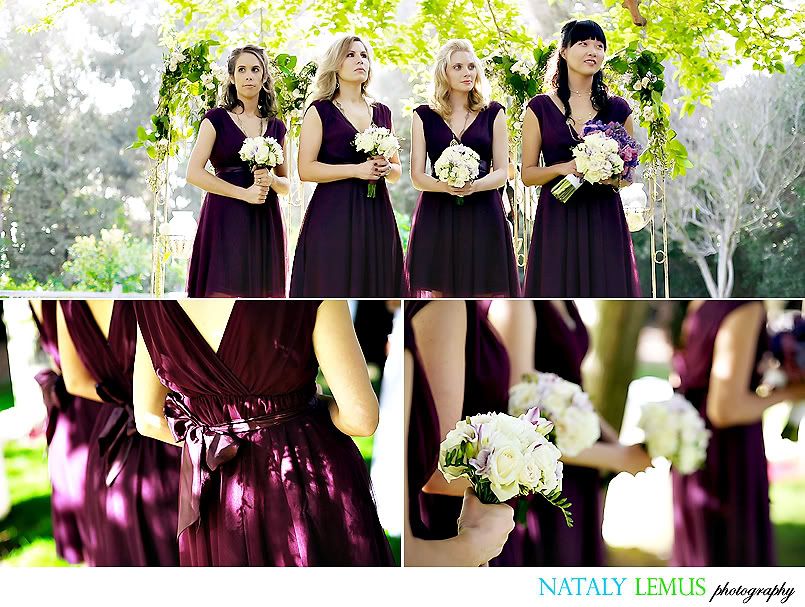 While I was getting this shot...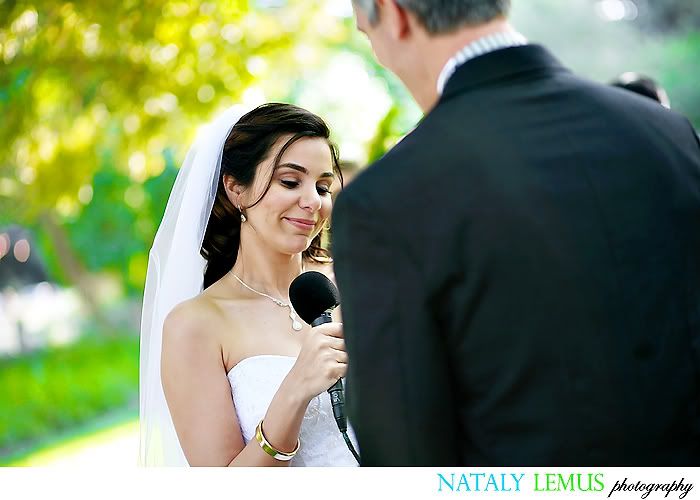 Art was getting this shot. I love working with my husband!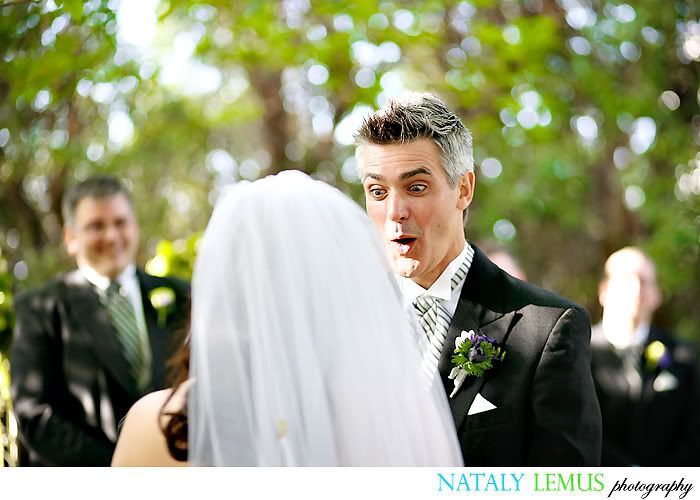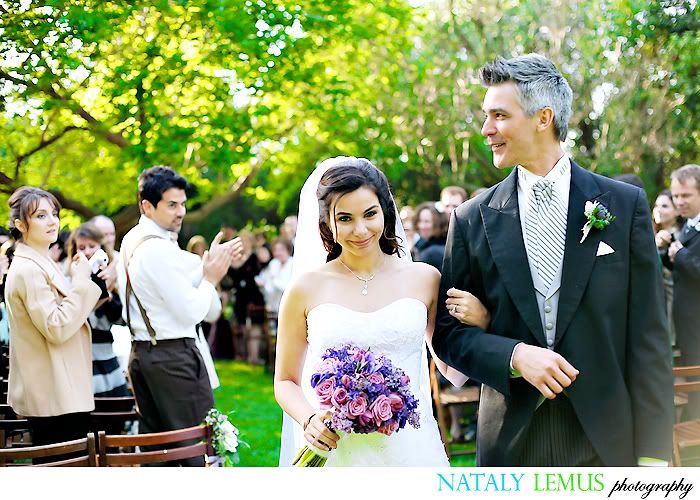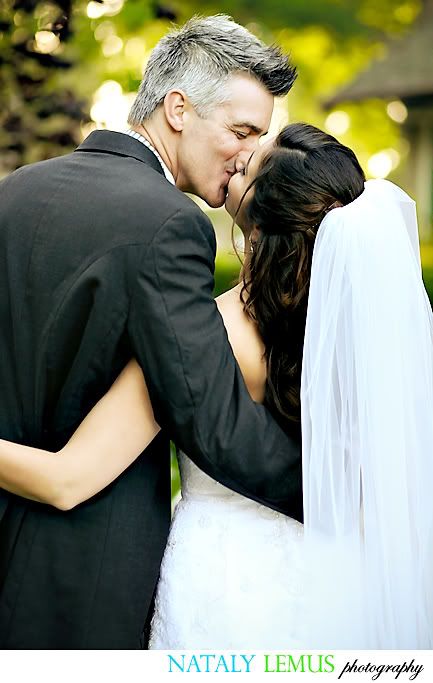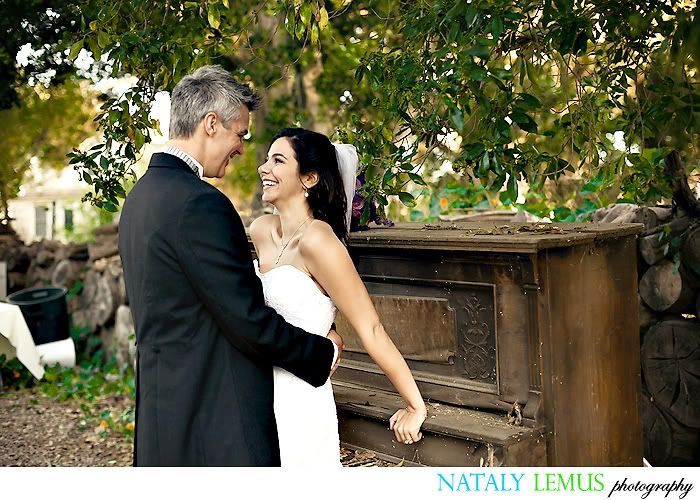 Can you believe that Carina handmade all the boutonnieres and hair clips hanging from the branches?! Attached to each favor was an envelope with the person's name and place card with their table number. How cute is that?!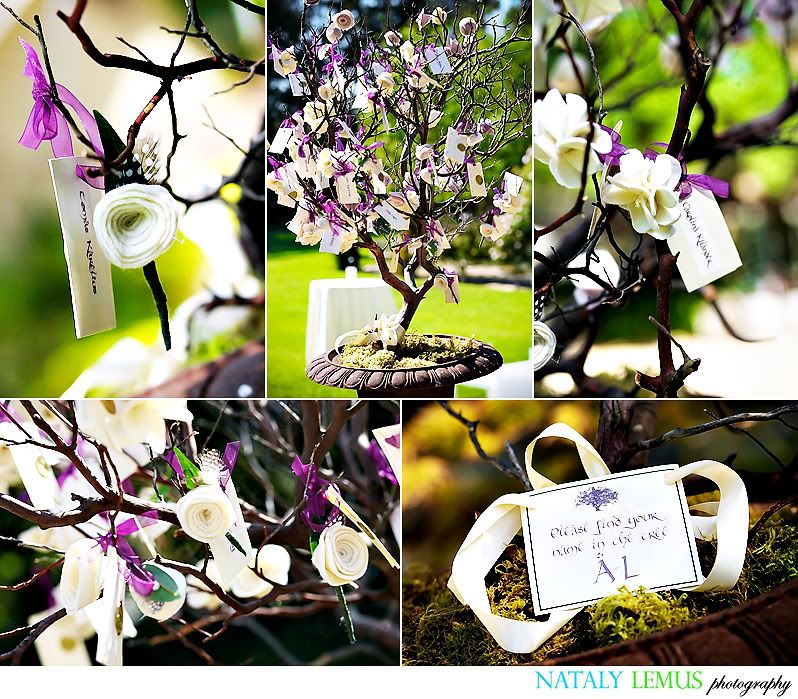 What do you think Jeff was saying?
1. "Take a picture of the hand, 'cause the face ain't having it."
2. "Oh hell no, it's you again?"
3. "Bye Nat & Art, have a safe drive."
I would like to think it was the latter. :P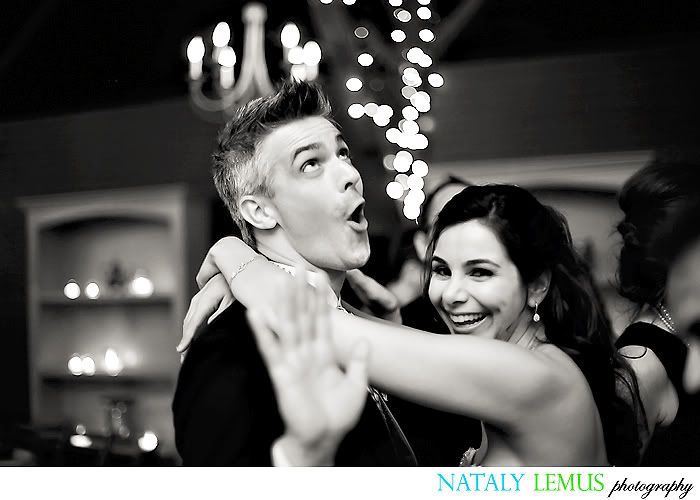 \
Carina & Jeff: I hope you enjoyed looking through these images. I'll talk to you soon! XOXO, Nat
Vendor Info:
Event Design, Planning and Coordination: Carina, of course!
Tealight Weddings
- Now that you've seen what she did all on her own for her wedding, you need to check out her website!
Makeup:
Tanya Bures
- If you are looking for a Makeup Artist, check out Tanya. I was there while she was doing Carina's makeup. Not only is she an amazing makeup artist, she has an awesome personality. She was very calm and talkative while doing Carina's makeup, which is awesome because that's what most brides need while getting ready!
Venue:
Eucalyptus Lane, Ventura, CA / Rod Houck Presents
- Gorgeous location
Catering: Command Performance
- Delicious food!
Florals:
A Beautiful Day Productions