Marina Del Rey, California
Cafe Del Rey
There are not enough nice words to describe Priscila and Nick. To be 100% honest, I usually feel a more connected to clients who have an e-session. No, this is not a slick (or not so slick) way of trying to tell you to have an e-session :P Seriously, when we get to interact with a couple and find out more about them during an engagement session, it's usually like we're old friends when the wedding rolls around. However, with Nick and Priscila we did not need an e-session. We didn't even need to meet! We didn't meet them until their wedding day, but we immediately found out how awesome they are. We talked, joked around, walked and even went into a bar during their portrait time! I'm telling you, it's like we had known each other for years :)
We were not the only ones that could tell within minutes of meeting them that they are awesome. They knew that the other was amazing within minutes of meeting in Hawaii. Hey, when you know, you know! Five years later they tied the knot!
Priscila and Nick's wedding was beautiful and intimate. Thanks to their coordinator and friend,
Angie of Absolutely Events
, everything ran smoothly and beautifully!
Priscila & Nick: Thank you for being so genuine, kind and thoughtful :) You guys are the best! Clients like you make me thank my lucky stars :) Art and I appreciate your trust in us. You made us feel like we were part of your tight knit friends and we hope that from now on you do consider us friends :)
Here are some of our favorite images:
Priscila & Nick decided to see each other before the ceremony so I'll start with some portraits we got before the ceremony.
When the bridal party left, Nick and Priscila decided the needed to unwind just a bit so we went to a bar in Venice Beach. If you've been to Venice Beach then you know that some of the bars can be a bit loud. Loud is not the word for how they got when they saw Priscila and Nick walking in! People cheered, high five with them, and some kind guys even bought them a few shots and beers! This was definitely a first for us!! We totally enjoyed it :) Although, I think I lost my hearing for a few seconds when the crown was going wild for Priscila and Nick :P
Back to portraits :)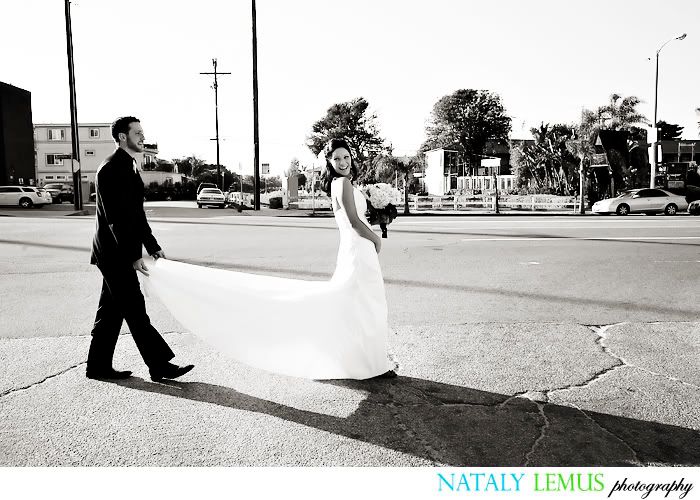 A few details
Ceremony
More bride/groom shots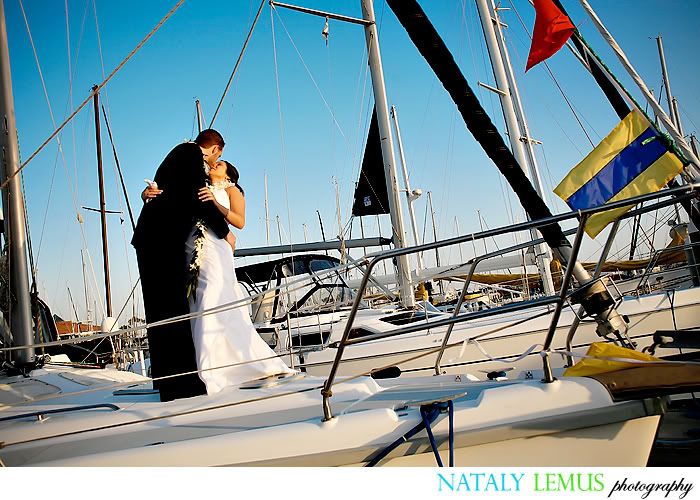 I got this shot from outside the room they were in. You can't even tell there was glass between us!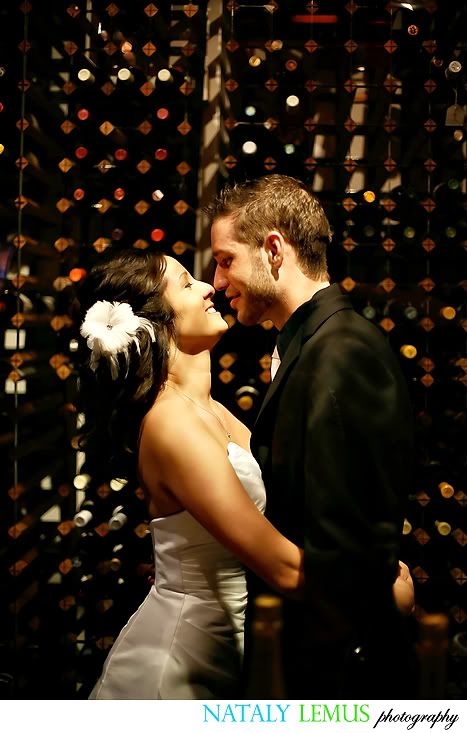 Reception details! My favorite :)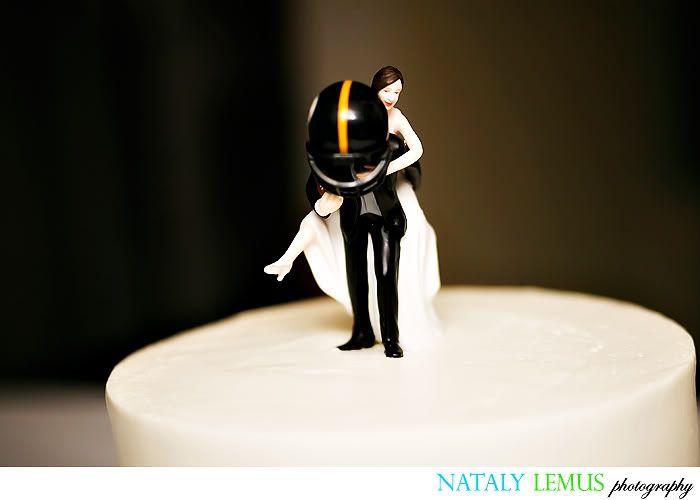 The first dance
The last shot of the night
Behind the scene:
Art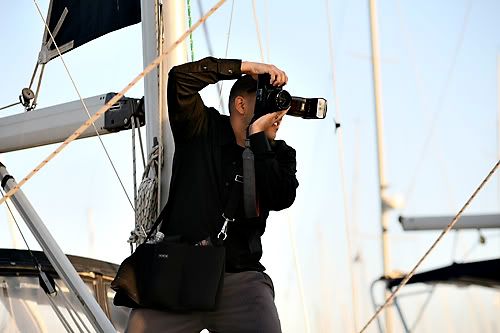 Helping Priscila with the bustle
I have to publicly thank Priscila and Nick for being so thoughtful! They gave Art and I a bag full of snacks to hold us until we could have dinner (that alone is sweet). They did not use a regular bag, though! They were super thoughtful and gave us a Lakers bag! I thought that was really cool for two reasons 1. We love the Lakers and 2. the only way they would know that is by reading our blog. Actually, they would know that by reading the
personal
part of our blog. Sometimes I think I should stick to just blogging weddings because people probably don't read the personal stuff. Now I know that at least one person has read it :P As long as one person reads it, I'm good! :)
Priscila & Nick: The fact that you put so much thought and time into giving us a personalized gift, means a lot to us! You guys are the best! You seriously made us feel special :) Thank you.