What everyone wants to know, who won! Nancy T! I'll e-mail you the 411!
I will be going out on a date with Art today so this is all my blogging for today. Guess where we're going! To watch our favorite team ever! The Lakers!!! :) You know how we do! :P Before going to the Staples Center, we're going to dinner, though. It should be a great date! Art sure knows how to make me happy :)
Of course, I can't leave you without a photo or two.
Art started making fun of me when he came inside the car and found me taking pictures of myself (I have to blog a photo!) in the car and blogging :p Hey, his barbershop told me to use their wi-fi while I waited for him. I can't turn that down!
This was my reaction to his teasing :P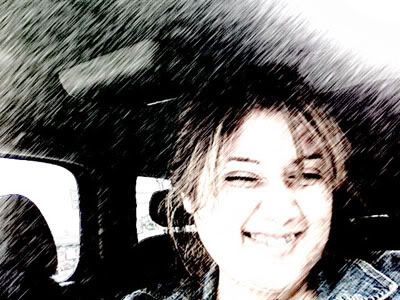 I made him join me, though! lol