Glendale, California
The Americana at Brand
Melissa and Miguel had the awesome idea of doing their e-session at the Americana. Art and I had never been there before so we were looking forward to a new location for an e-session.
We enjoyed finding perfect spots to get some great shots. We pretty much went all over the place when we were approached by security! They told us we needed a permit to shoot there and that we might not be able to get it. Thankfully we were pretty much done! :) We headed across the street and got a few more images and were good to go.
Melissa & Miguel: You guys are awesome! I enjoyed getting to know you both. You guys are so down to earth and sweet, You guys rock :)
Here are some of our faves:
We started off at the theater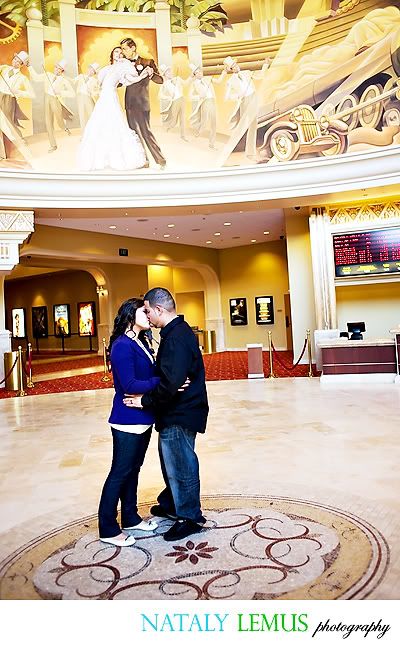 These next two shots are really, really cute! As I was taking these shots a huge group of teenagers were passing by and whistling, clapping, and cheering Melissa and Miguel on! Miguel seemed to get a listtle self concious and Melissa just laughed it off :)
This is possibly my favorite e-session image ever!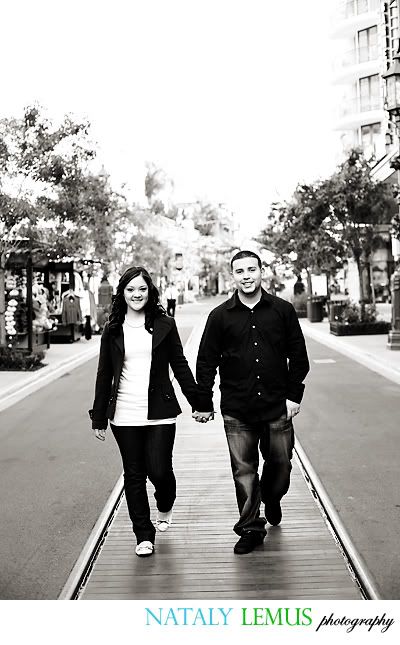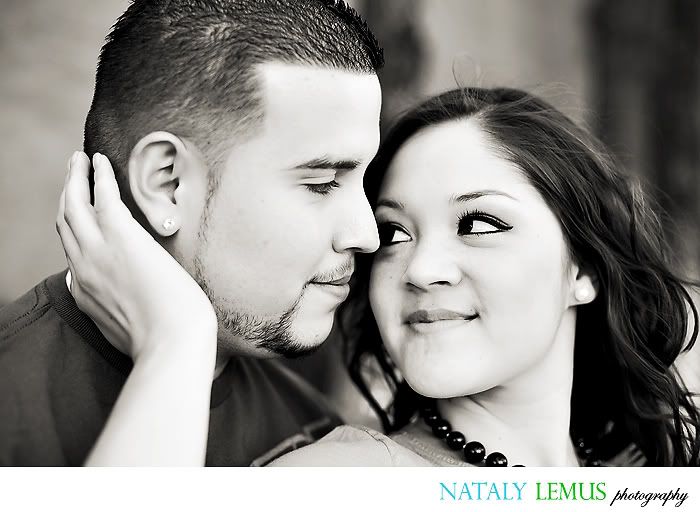 Melissa said that they are always taking self portraits, so they wanted a photo of them doing just that. Now they'll have some awesome images that are not self-portraits :)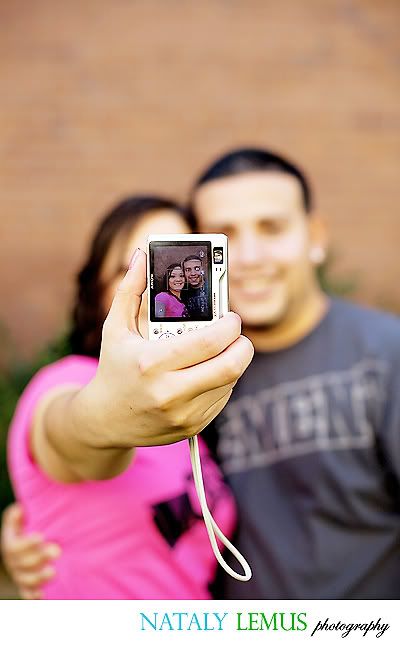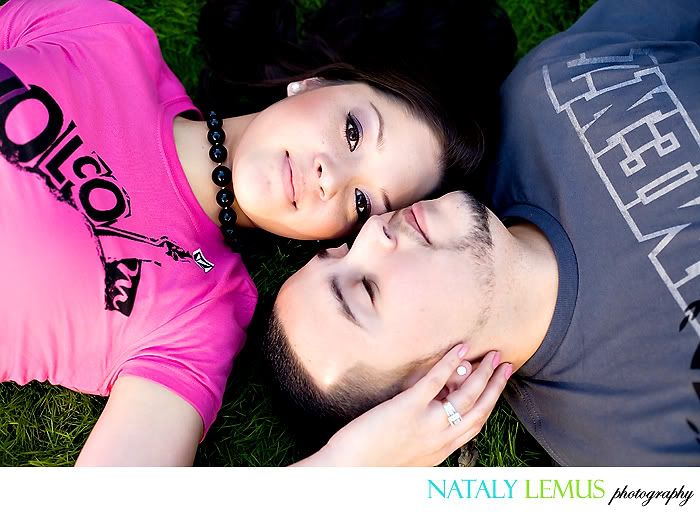 Since Melissa and Miguel's initials are M & M, they brought M&M's for their ring shot. I love the colors Melissa chose ;) They match my blog!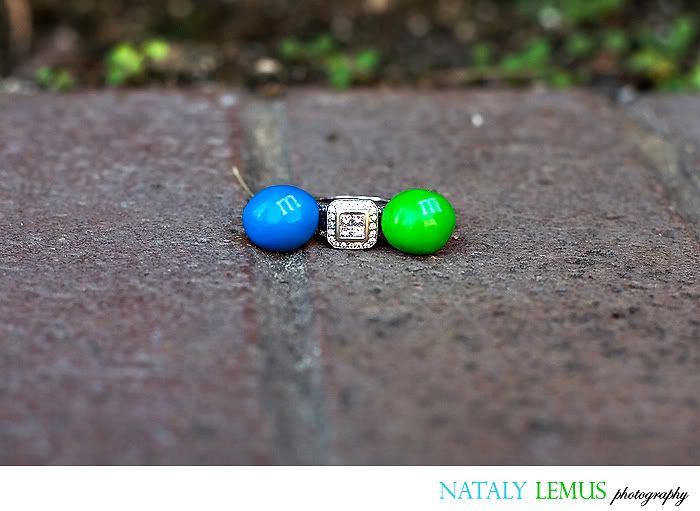 I am getting used to including action shots of either Art, me or both. What do you think, keep posting them?