I love, love, love wedding coordinators! They help make sure the day runs smoothly. They are on top of anything and everything that can possible go wrong. The best thing is that the bride and groom never even find out that something could have possibly gone wrong. That assures me some big smiles for the camera :)
One of my awesome 2009 brides, Carina, who happens to be an awesome wedding coordinator, just launched her new website. In honor of her new website she is hosting a contest in which she offers $400 off from one of her Day-of packages! Her packages start at $800, so you can possibly get a Day-of coordinator at $400! I say you go and check out her new website and blog!
I hope that one of my other brides wins this and I can have two NL brides in one wedding ;)
Good luck!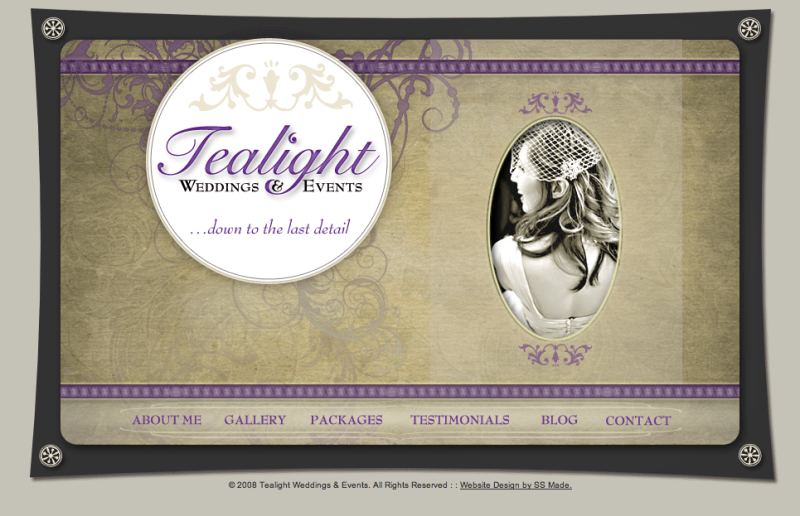 Tealight Wedding & Events -
click here for contest
Click here for Carina's new website