Two years ago today I said "I do" to the man of my dreams, my soul mate, my best friend, Art. That was without a doubt the happiest day of my life! How could it not be? I married the man I love, the man who makes me feel blessed every single day, the man who always knows how to make me laugh, the man who makes me feel loved.
I am uncontrollably and immensely in love with my husband. He is the reason I breathe, the reason I dream, the reason I believe. Because of him I have faith, I love, I smile, I pray, I thank God.
Art, thank you so much for loving me for who I am. Thank you for knowing me better than anyone else and for loving everything you know about me.
I've loved growing up with you by my side and I hope to grow old with you right next to me.
Happy Anniversary, babe!
For all of my blog readers, here is a photo of our wedding. Can you tell that I was happy?! :D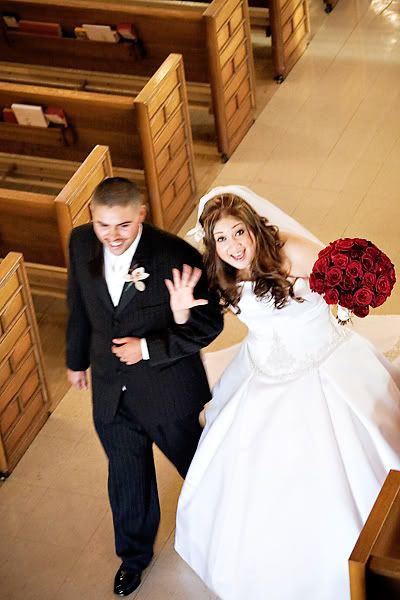 Photo courtesy of Marlin Munoz
Art and I will take the day off today to celebrate our anniversary. That means that I will not have any e-mail, internet or phone access. I will reply to any phone calls and/or e-mail on Wednesday.
Don't forget to vote!!!