Wayferers Chapel - Palos Verdes, California
Long Beach Airport Marriot - Long Beach, California
Fabbie and Jorge are definitely one of the sweetest people I know. Fabbie, with her contagious smile, can make anyone smile. Jorge with his calm and collected demeanor can keep everyone on track.
On their engagement session Fabbie was really nervous. In fact, I think that she is number one on my list of most nervous in front of the camera :P Although, you would have never guessed she was nervous by looking at their
e-session images
. Thankfully they had an e-session because on the day of their wedding, Fabbie and my camera were BFFs :) Seriously, she totally rocked the cam! Jorge, who, per Fabbie, was the nervous one, had no problem on their engagement session or their wedding. I am happy to be the one who helped them get over their fear of the camera because now they have some awesome wedding photos :)
Fabbie & Jorge: You guys know that I think you both rock! Thank you so much for choosing us to photograph your wedding. We were honored to be surrounded by such an awesome family. By the way, a big hug and hello to your little sis, Fabbie, who I know will be reading this :) She is definitely a rockstar! Tell her to continue the blog ;)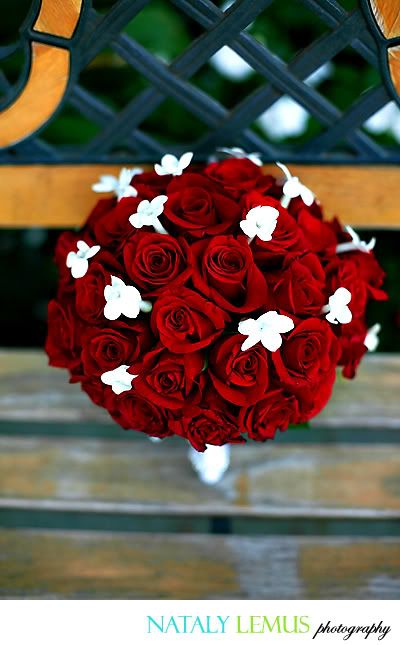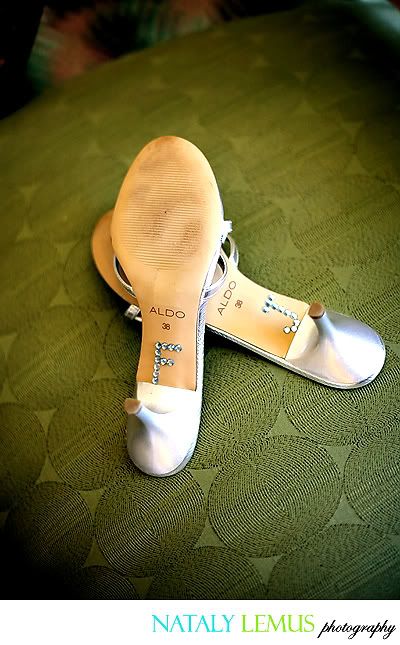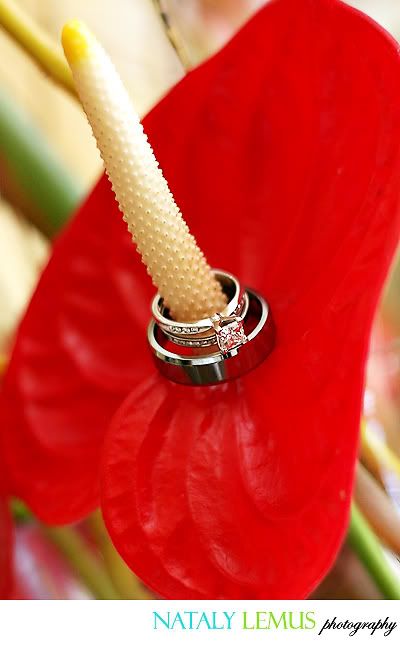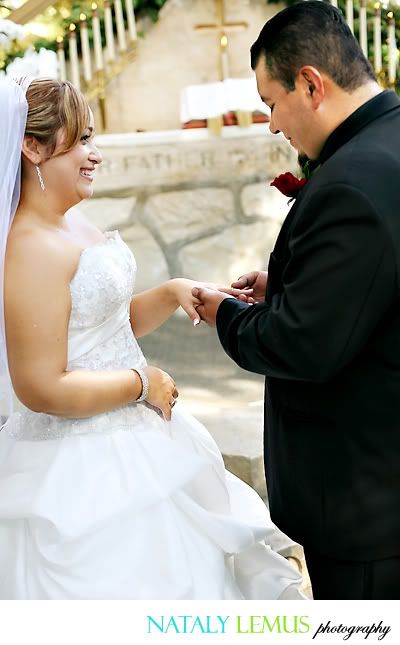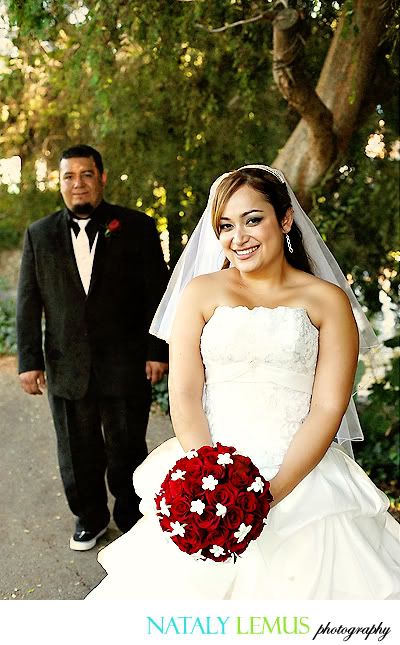 Art and I wanted to get a few more images so we asked Fabbie if they were up for it. I'm glad they were because we got some cool indoor shots :)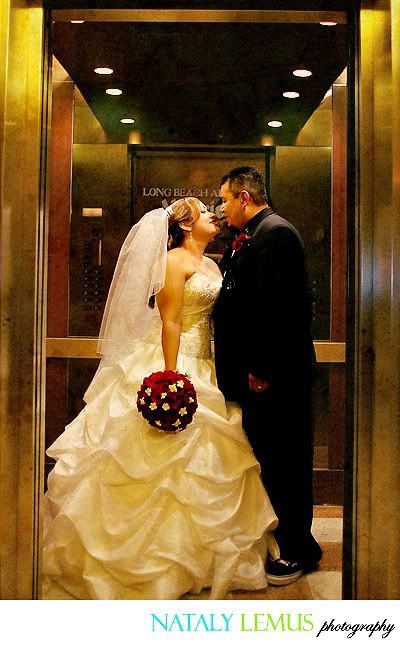 Art got this shot and I LOVE it!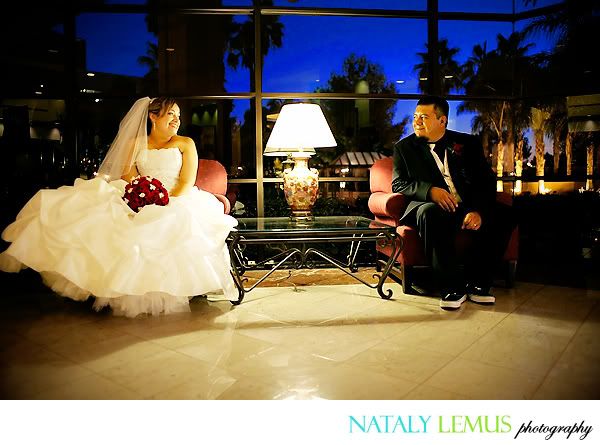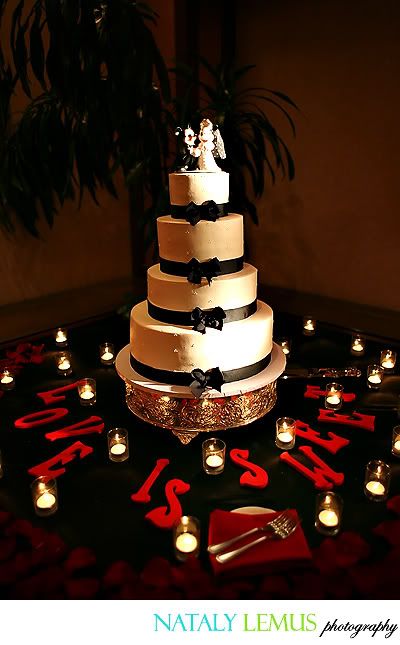 What a cute cake topper!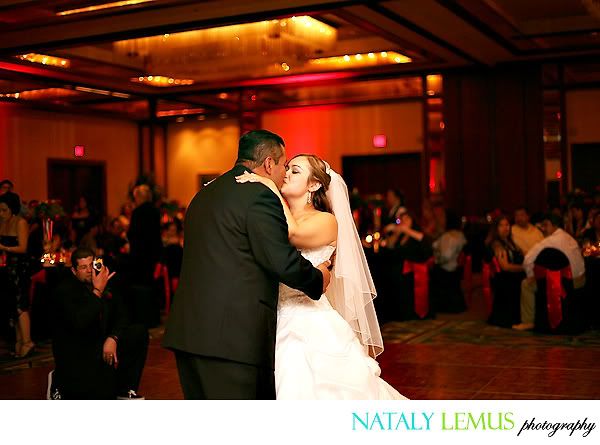 The single ladies huddled together to get ready for the bouquet :)
Top left corner - Fabbie tossing the bouquet; Top right corner - Fabbie looking as two ladies fought over the bouquet; Bottom left corner - the winner!; Bottom right corner - Fabbie and single lady hugging in celebration of the single lady that won the bouquet :)