Pacific Hills Banquet Hall
Laguna Hills, California
Newport Beach
As I was thinking for the perfect words to describe Lan & Jack, I could not come up with the right words. You see, Lan and Jack were absolutely amazing! The best couple. Ever!
I know I sound like a broken record when I say this, but I really feel blessed to be able to do what I love and call it work. Clients like Lan and Jack are the reason Art and I love what we do.
Whenever Art and I meet with a couple we want to make sure that we are a perfect fit for them. To some couples that might seem like the least of their worries, but, honestly, it should be your top priority next to liking your photographer's style. When I met Lan and Jack I knew immediately after talking to them that we were a perfect fit :) I was not wrong! Our personalities meshed
Lan and Jack made us feel like a part of the wedding not just their photographers. To tell you that we were even received with a thank you bag full of goodies to get us through the day! I had told myself I was going to take a picture of the bag with all the goodies...somehow it was all gone by the time we got home :/
Not only are Lan and Jack very thoughtful and caring individuals, but they are very humble, genuine and a pleasure to be around. There was not one thing that I asked them to do that they would not do. They made sure the was ample time for portraits, which allowed us to walk around, get creative and have fun. That is why this post is packed with A LOT of images! I'm telling you, perfect couple! :)
Lan & Jack: Thank you for choosing us to photograph your wedding. Thank you so much for making us feel appreciated :) You guys were more than amazing. We enjoyed every minute of photographing your wedding.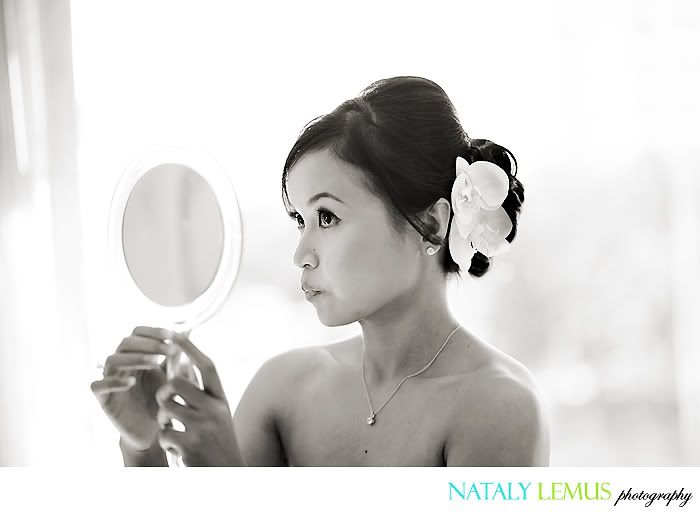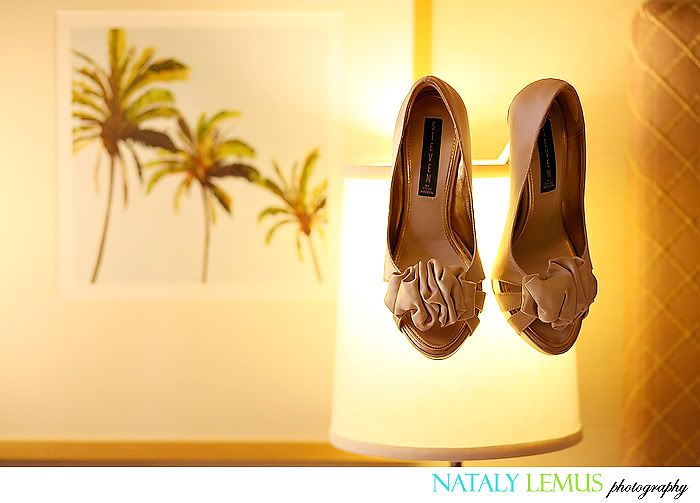 I love these shots Art got of Jack opening his special gift from Lan. He goes from curious to happy to WOW! I like getting ready shots because I get to show what you were not able to see.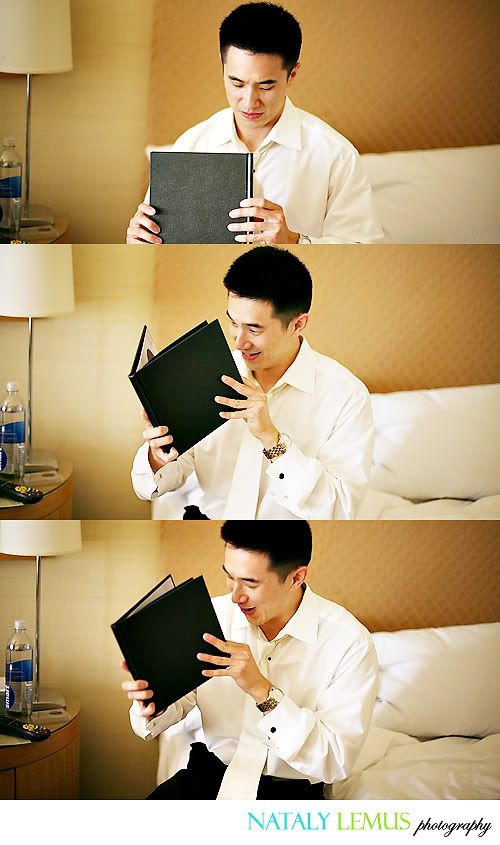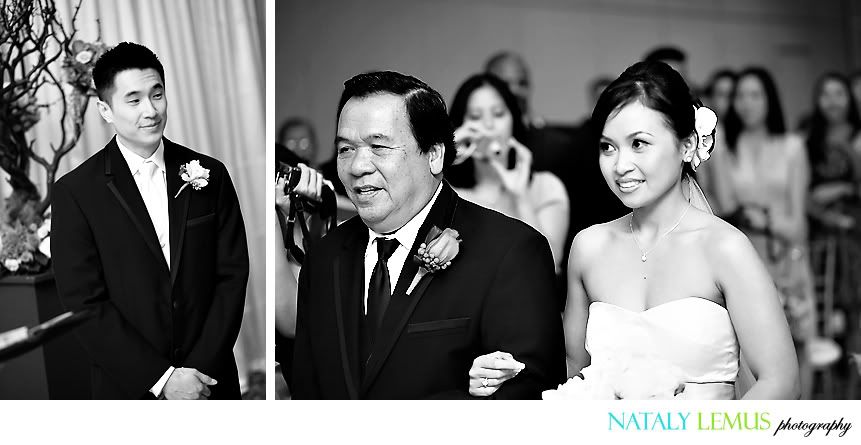 I like how Lan and Jack stopped halfway down the aisle to give each other a kiss. Makes for a cute image!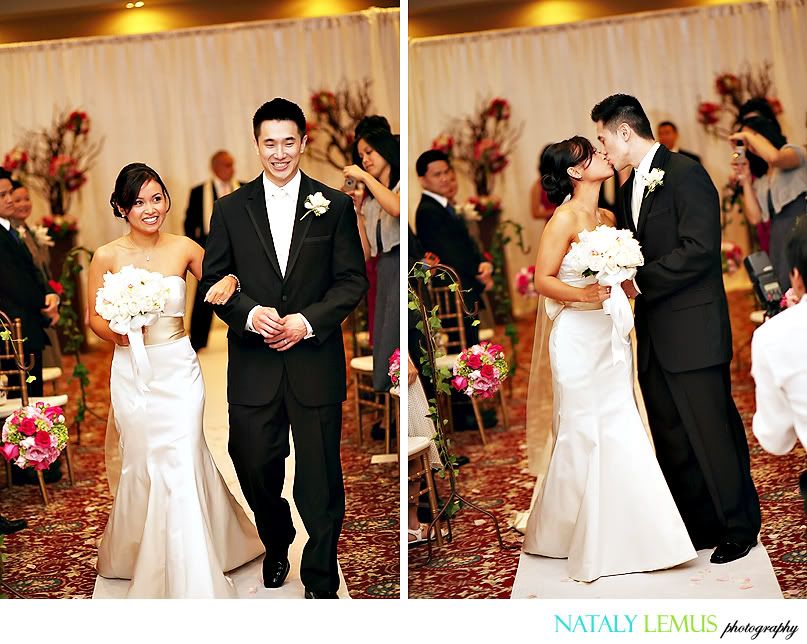 After the ceremony we went to the park to get just a few shots.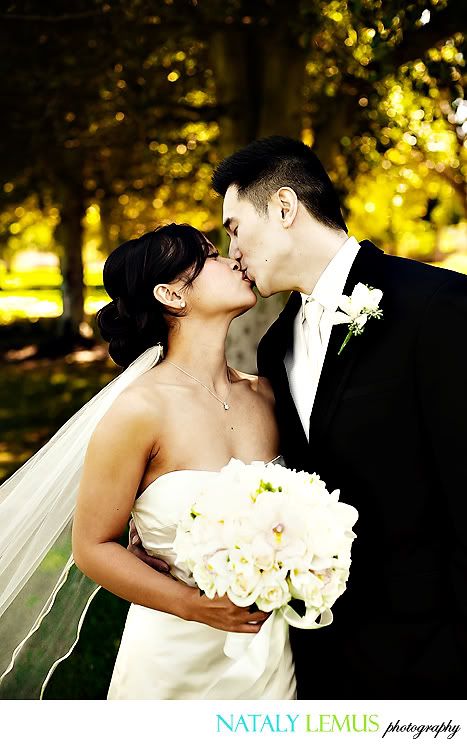 The bridal party asked for a jumping shot. They claimed to be high jumpers...they were right!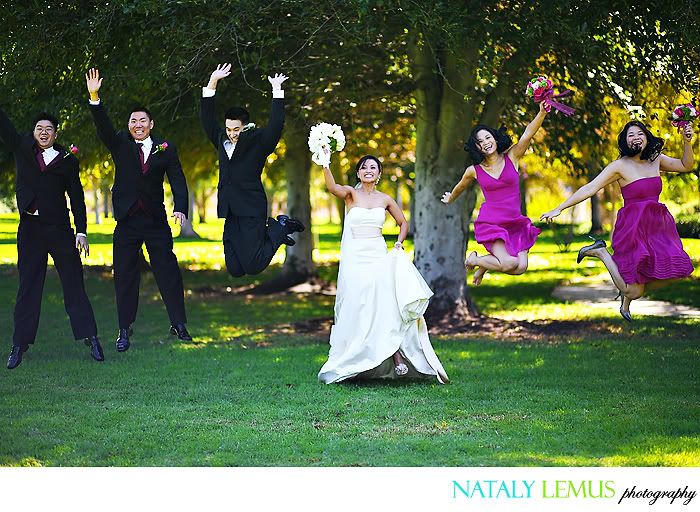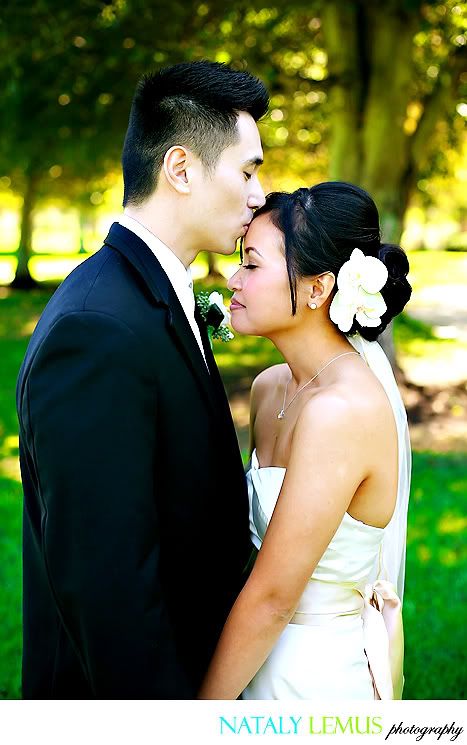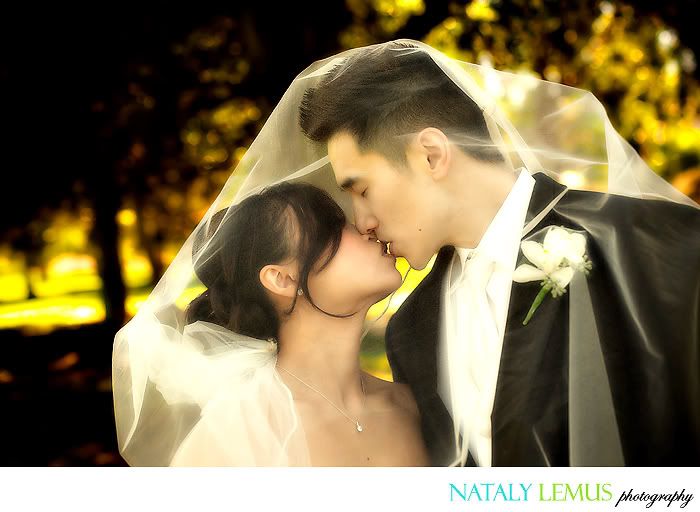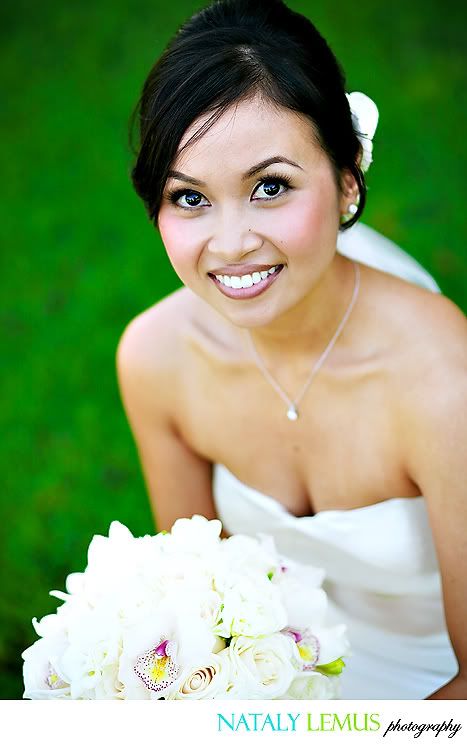 Off to the reception!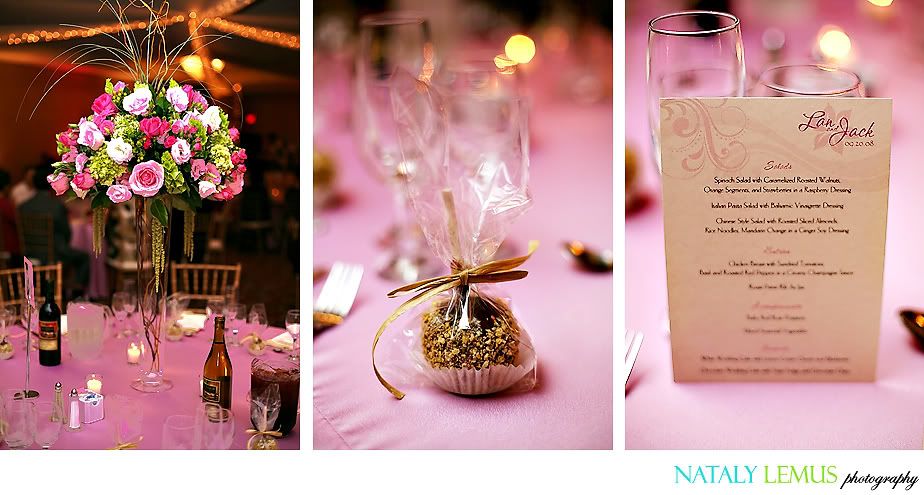 This is my cake shot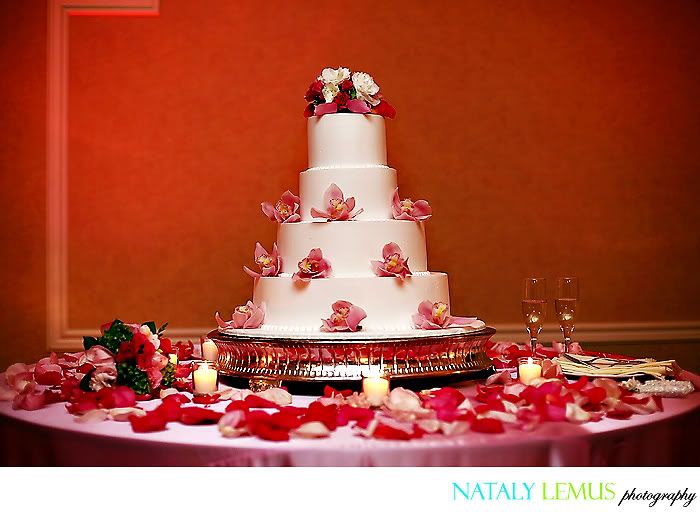 This is Art's cake shot
Can you tell I love details?
I love the lighting they used to add more pink to the room. I am biased though, since that's my favorite color!
First dance (I could not choose between color and b&w)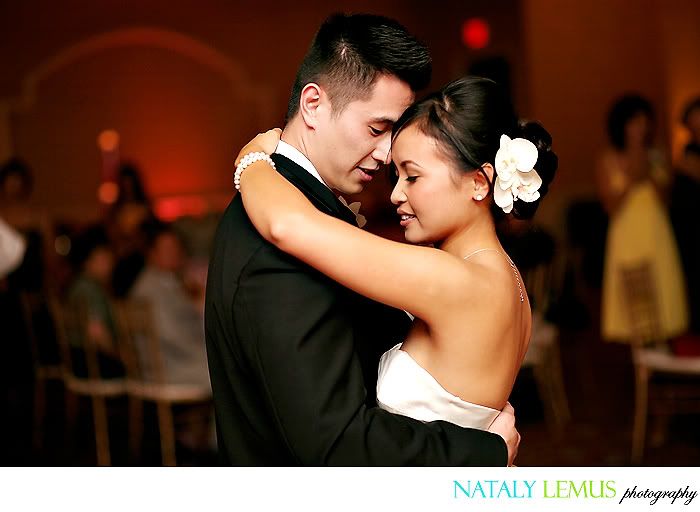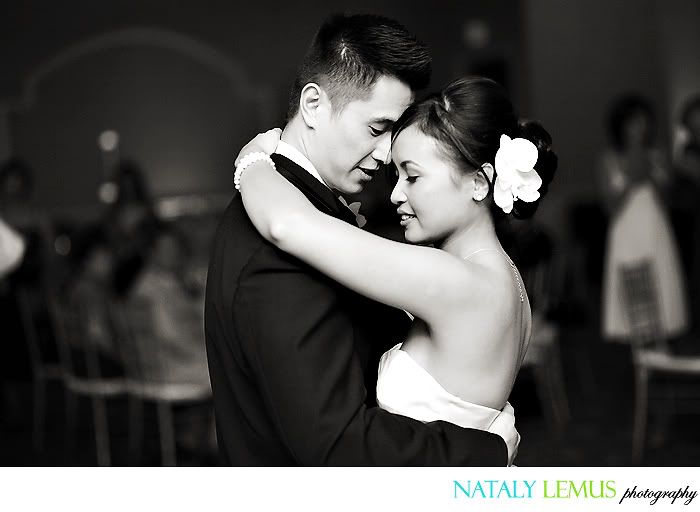 I am so happy Art turned the Mr. & Mrs. signs from the inside of the chairs to the outside of the chairs because it looks so cute in the photo!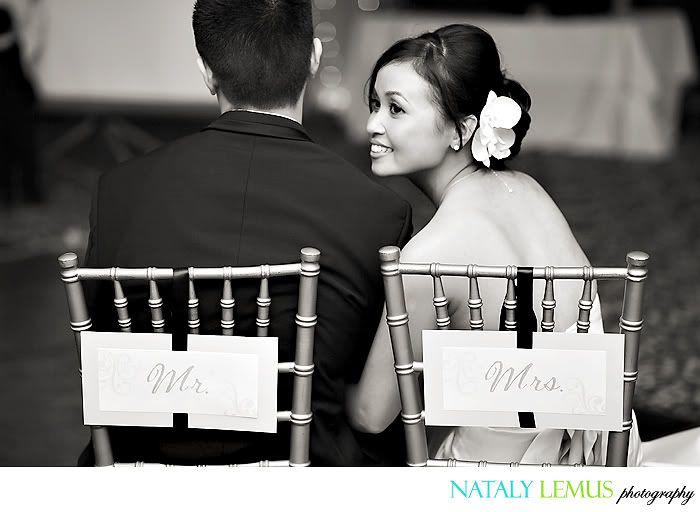 Best speech ever!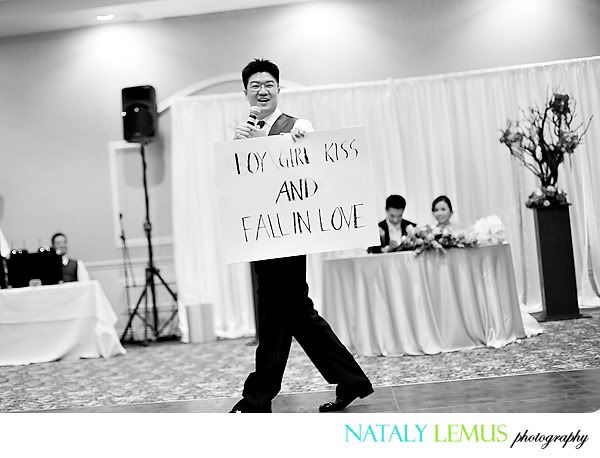 After the reception we went to take some more portraits :)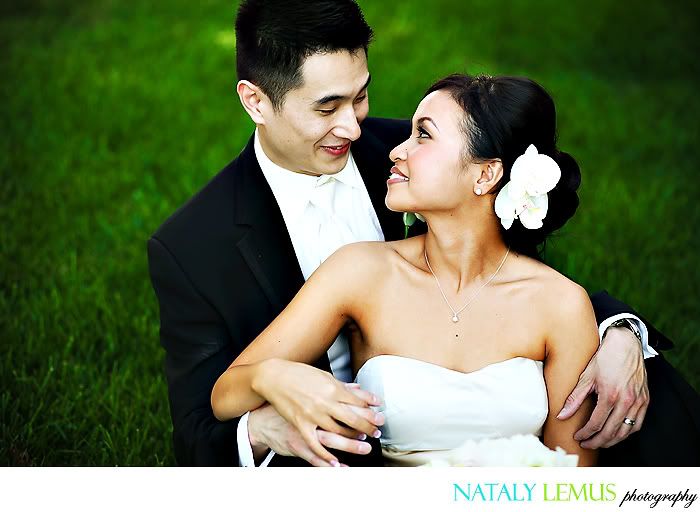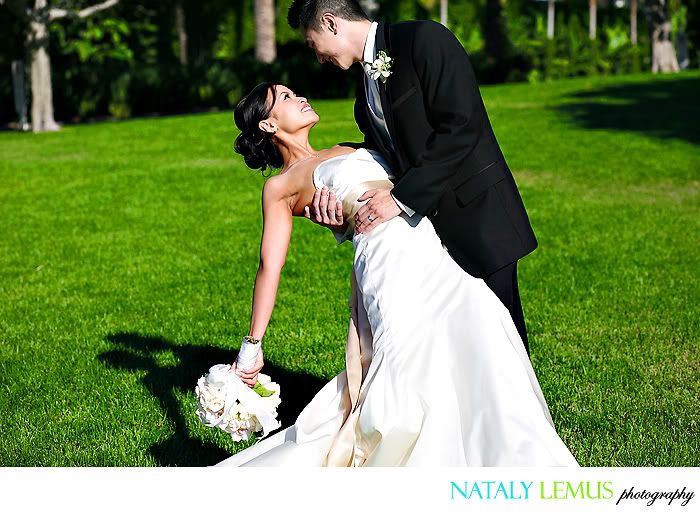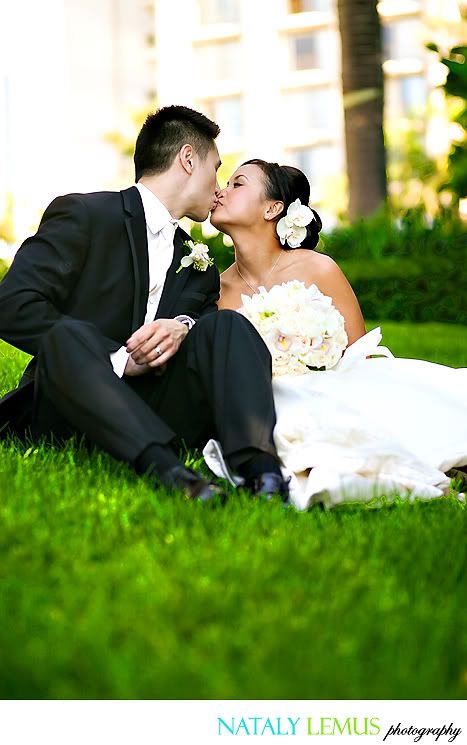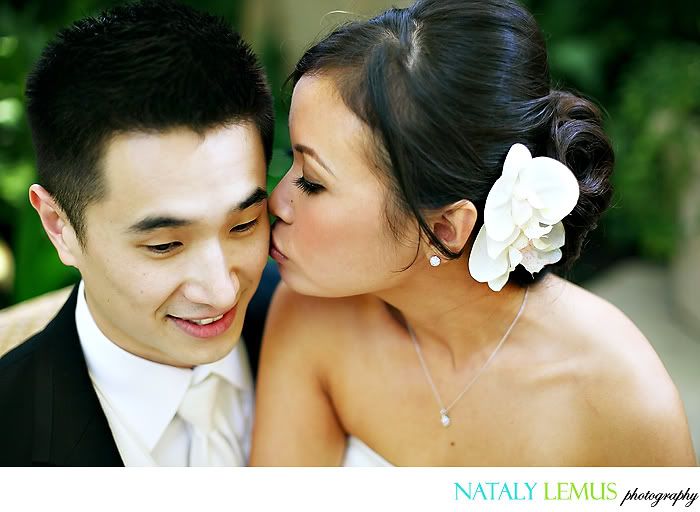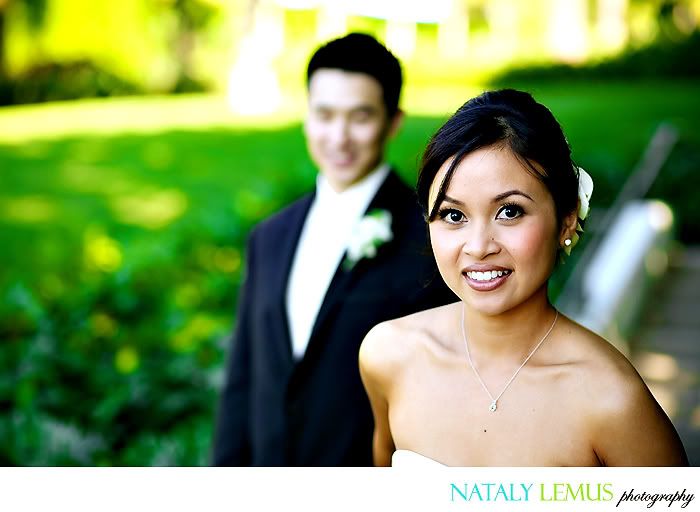 Then we went to the Island Hotel to take some photos inside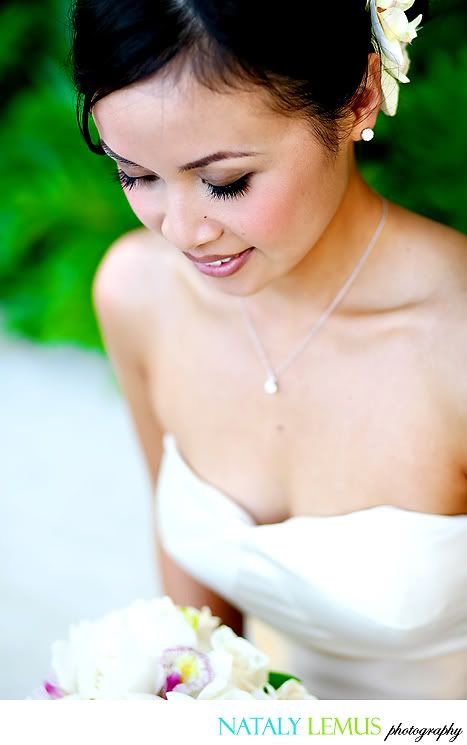 There are still so many images I want to share with you that I might have to post a "Part 2!"