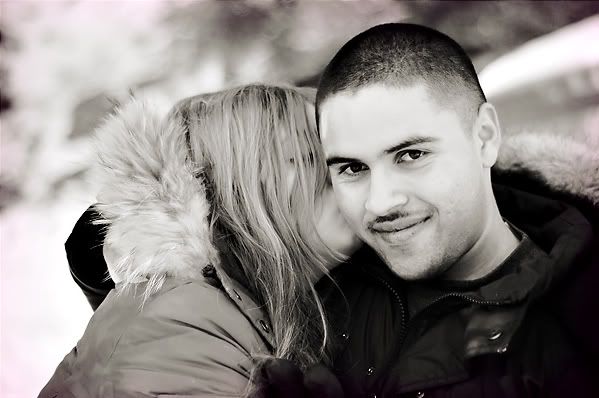 October 11th is a beautiful day to me...it's the day the man of my dreams was born :) I know, I am super cheesy! So what! :P
There is not a day that I don't look at my husband and thank the Lord for him. Art really is my better half. He is the reason I smile, the reason I love, the reason I feel loved. Art is my everything.
Someone we often forget to thank and recognize...the Mom! I thank my wonderful Mother-in-Law for bringing such an amazing boy into the world and for raising him to be the most caring, tender, loving, and respectful man he is.
Happy Birthday, Babe! I am blessed to be married to you and to be able to share your birthday with you. Words can't ever describe the immense love and respect I have for you, but I do my best to show you each and every day! I hope I do a good job at it because you don't miss a beat! Thank you for being my best friend. Thank you for your patience. Thank you for making me a better person. I thank the Lord for your health and well being. I love you, Babe! <3 <3 <3
Cake time!!!!!!
P.S. Thank you for being the only person that can make me laugh uncontrollably at a drop of a dime! (You guys don't even want to know what this funny guy just did! :P)