Monterey Park, CA
June 28, 2008
Finally, another wedding blogged! When you take a look at the images below, you will notice that the usual "Nataly Lemus Photography" border I usually use is not there. Instead there is a N|A. This does not mean "not applicable," like Art said to tease me. It's not a new logo either. It's actually a hint of exciting changes that will be made to Nataly Lemus Photography. I am sure you can guess what or WHO it has to do with.
Now, here are just a few of my faves:
Rocio and Robert decided to do their portraits in Olvera Street and Union Station. Great decision :)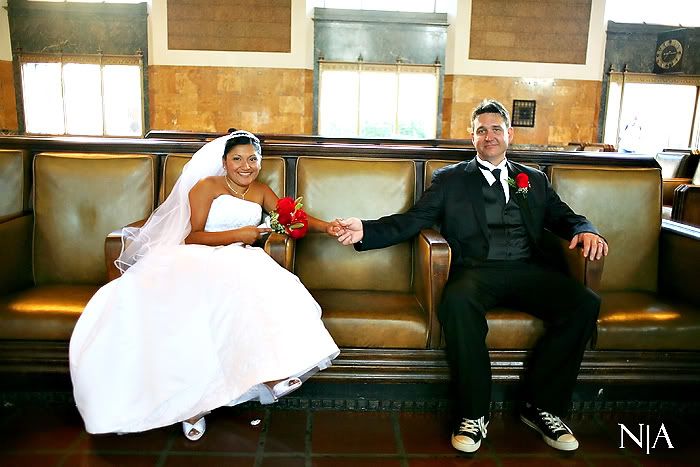 I saved my all time favorite Father-Daughter dance image for last. Like some of you might now, I love, love, love to photograph the Father-Daughter dance. Art did such an awesome job at capturing Rocio's emotion!
Art photographed Rocio and Robert's wedding (I can't take the credit). He did a wonderful job, don't you agree?
Rocio & Robert: Thank you so much for giving so much importance to your wedding photos :) I loved your idea of driving to Olvera Street to take some shots. You guys definitely have some unique wedding images!
To our clients/future client: Whatever you want to do on your wedding day to make your wedding photos unique, more exciting, and simply you, we are game! Just let us know!
Thanks to
Katy Regnier
for sending Rocio and Robert our way :).