Olvera Street/Union Station
Los Angeles, California
I am so glad that Emily and Colin decided to have an engagement session because it gave us a chance to get to know each other better. I cant' tell you how much fun Art and I had with these two!
First of all, let me tell you, Emily was a natural in front of the camera! Seriously. There was not a thing that I asked her to do that she did not rock! Colin was cool and laid back and up for anything, so props to him for that :)
We walked around the Plazita Olvera and at one point I was almost attacked by a bee...okay, maybe I am exaggerating a tad bit...okay, okay! I am soooo exaggerating...big time! :P After the "attack" we headed to Union Station. When we went down to the Metro Line I noticed that there were two Sheriff so I was a bit bummed thinking that we would not be able to take some shots down there. I've heard stories about not being able to shoot down there if Sheriff(s) are down there. Well, Art went directly to them and asked them nicely if we could take some photos down there. I was so excited when he called us down and said it was fine :) The Sheriffs even congratulated Emily and Colin!
Emily & Colin: Thank you so much for being so much fun! You guys rocked the e-session. Actually, you guys rocked so much that we had our own personal stalker! :P I can't wait for the wedding!
It's nice to see how Art "follows" the rules!
Art's vision
My vision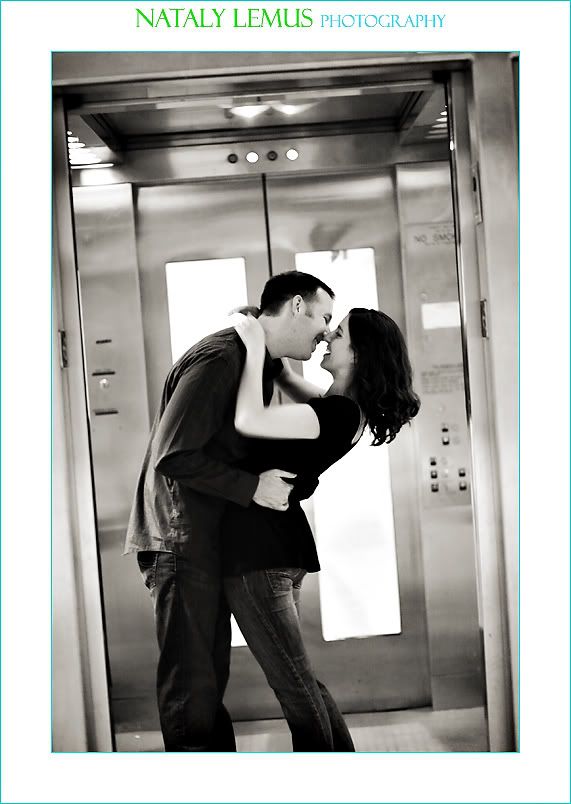 I actually lost my shoe while taking this photo! Clumsy, clumsy me! :P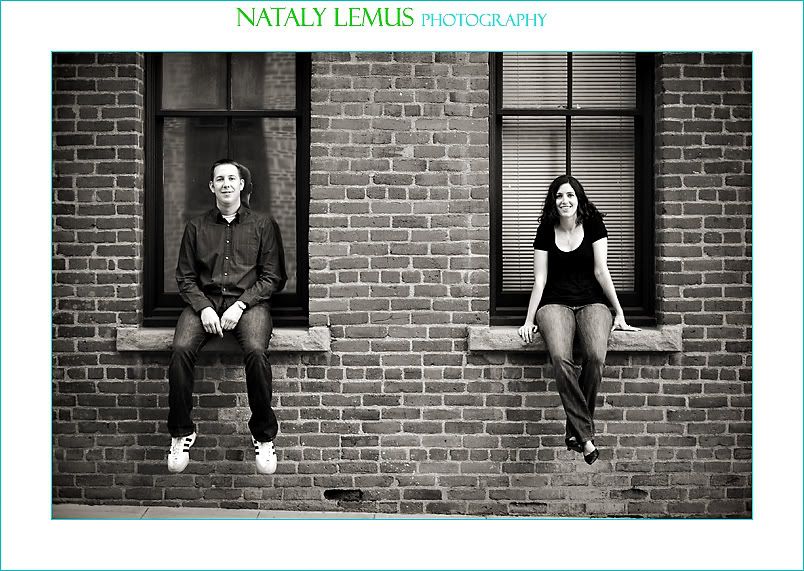 This is my absolute favorite. Don't ask me why because I don't really have an answer. All I know is that to me this image really brings out who Colin and Emily are.