On Thursday I got a new camera so of course the first thing I want to do is try it out! Art said that I should just wait for the weekend, but I had a better idea! What did I do? I grabbed Art and my cousin and we went to Downtown Los Angeles around 11:00 p.m.!
I had Art running around as my cousin and I told him where to stand, where to look, what to do. Honestly, I think I am about to lose my personal model after Thursday night! I might have kept him in the cold for way too long...maybe, I had him climb one to many stairs? Whatever it is, Art looked like he had ran a marathon! I know it's not his thing, but I am glad he never says no :)
On Sunday I met with one of my couples to scout out some locations around their wedding venue to find some nice locations for their bridal portraits after the ceremony. As I was taking some test shots I start, once again, using Art as my model. I told the bride's sister that I knew Art was starting to not like being used and abused as my model. She said, "Hey, what better than to photograph a face you love to look at." I could not agree more!
So Art, please do not quit on me :) I can't think of a better model than you.
Here are some of the images I took of Art:
Can you tell that the only light we had here was the light above Art's head and one off to the side and, of course, the moon?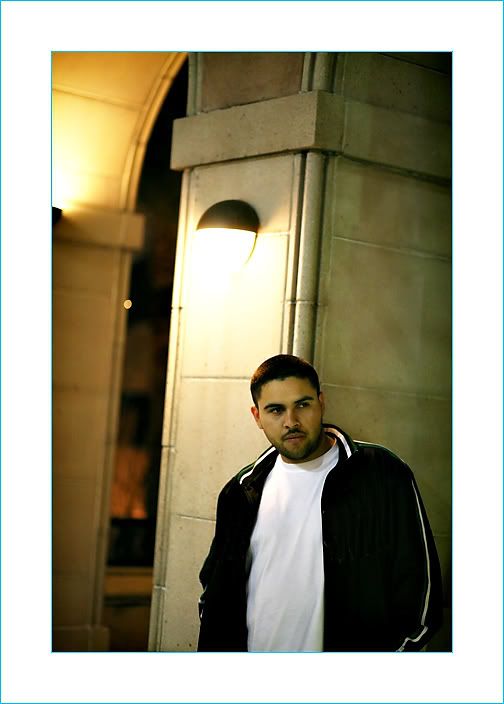 This one was posed by my cousin. He might have a thing for photography!