Well, like I said, Art and I ended up having dinner at a Mexican restaurant that I love. My cousin and her fiance joined us. Thankfully Art made reservations over the phone so as soon as we got there we were seated! *Phew* People were waiting for about an hour or more!
The food was delicious! I had some yummy enchiladas! By the time we got out of there, I left with a full stomach and a free heart shaped balloon they let me have. *lol*
For someone who does not really celebrate Valentine's Day, I sure did do a lot of the "traditional" things done on Valetine's Day! I even got a sweet little present. I'll post some photos of that tomorrow.
Here are some photos from tonight.
I got this shot of my cousin and her fiance
This was my cousin's attempt of getting a shot of Art and me...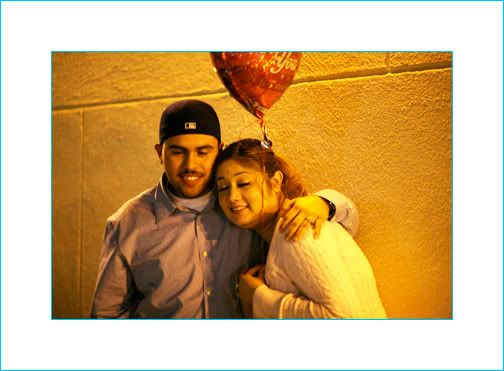 Too bad we could not do a re-take since I somehow managed to get chile in my eye and it took about 10 minutes to get my eye to stop tearing up! Yes, this can only happen to me!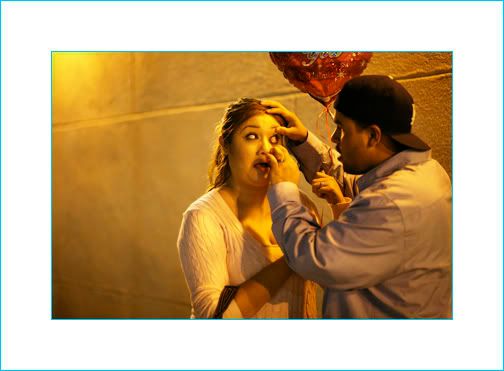 Since I was bummed I did not get a decent photo of myself, I invaded my cousin's photo. I was screaming, "Can you see me?" For someone who does not like to be in front of the camera, I sure don't look shy here!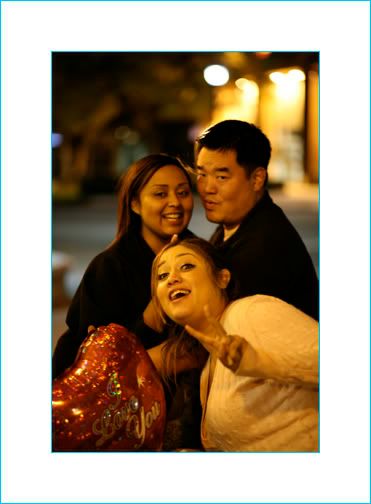 My cousin's fiance told me I should use this pose with my brides. Ummmm, no thanks! Don't worry, it's not happening! He IS rocking this pose, though :p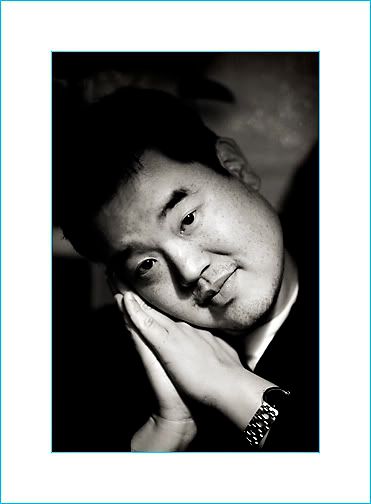 Notice how that cheesy balloon came out in every single photo I come out in! I love my free balloon :P