I'm sorry that I've been MIA for a few days now, but I have been more busy than I would want to be.
The good thing is that I am FINALLY able to fulfill my promise to Art! You see, since last year I have been promising him that I would blog my wedding anniversary gift to him.
They say that for the first wedding anniversary you need to give paper so I gave Art
Lakers
tickets. Front row, center court tickets, to be exact! I do not have any idea how I was able to keep it a secret for so long! When I was doing research about what seats to buy, I wanted to ask Art. When I was buying the tickets, I wanted to call Art and tell him. When I received the tickets, I wanted to call Art and tell him. When I bought the card to put the tickets in, I wanted to tell Art. You get point! I am not the type to surprise people because I always end up telling the person who I am
trying
to surprise! In Nataly fashion, I gave Art his gift an hour before our actual anniversary. I can't even describe Art's expression when he opened the card I had place on top of a HUGE box, which he thought was his gift, and the tickets slipped on to his lap. His eyes almost popped out! In case you were wondering what was in the box, there was absolutely nothing. I just did not want Art to have even a tiny idea that there was something inside the card.
The following weekend we were at the Lakers game and it was the best! We are hardcore Lakers fans so it was out of this world to be able to be front row! It was like watching them on Blu-Ray :P The only people between us and the Lakers were the press and the mean security guy who made me take off my zoom lens from the camera! He even measured my 50mm to make sure it was not more than 3 inches.
To make it up to my hubby, I am going to name this the official Lakers Week on my blog ;) I'll be posting images from the game all week.
Mr. 81 points,
Kobe Bryant
!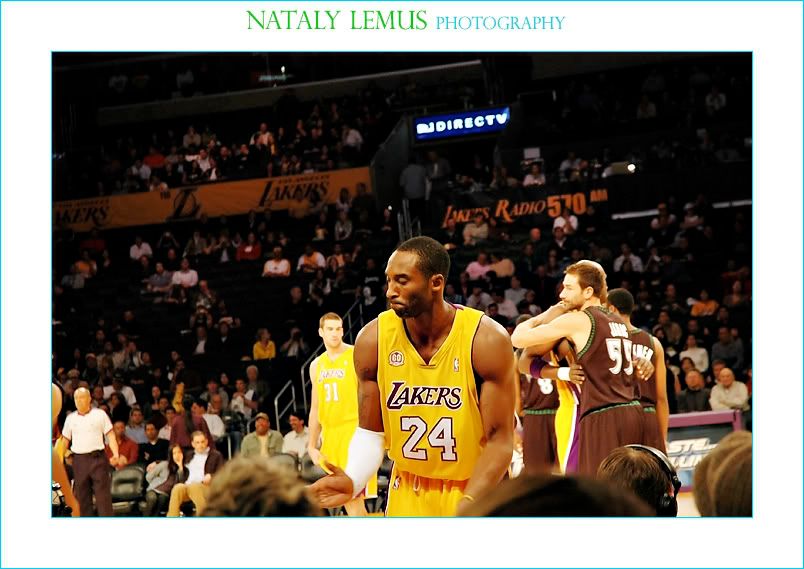 Derek Fisher
, one of my favorite players!
Ronny Turiaf
, another favorite player! His passion for the game and excitement are contagious! If only I could have got him with open eyes :P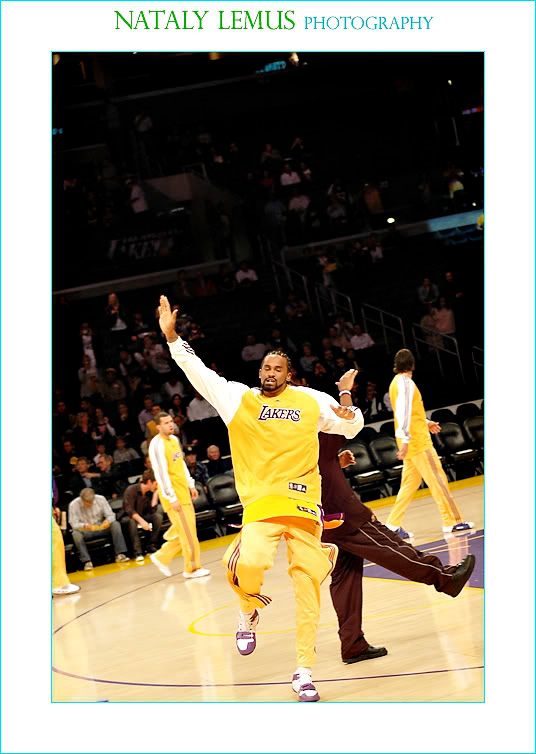 Lamar Odom
's first day back after injury.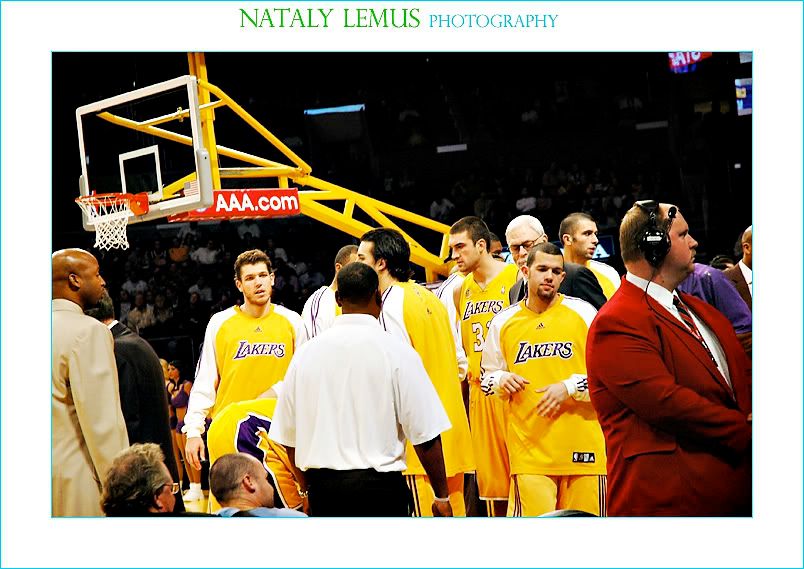 Poor guy, he is injured...all the time!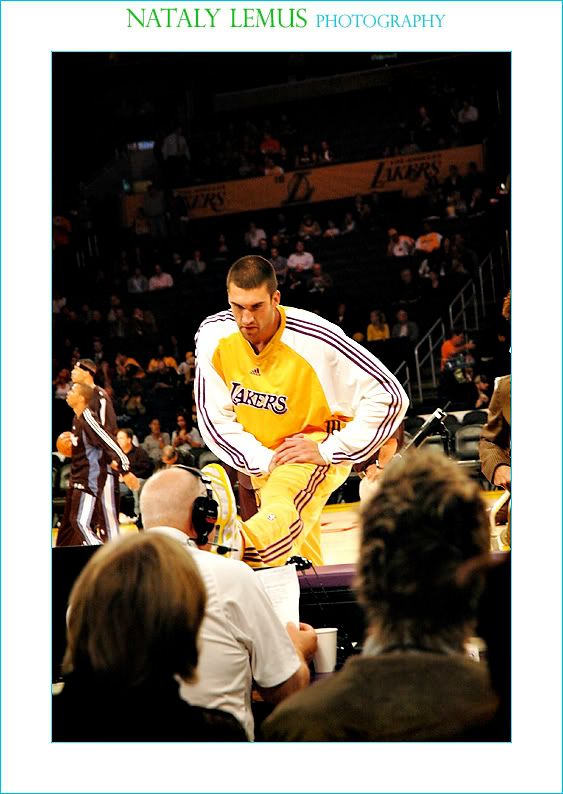 Andrew Bynum
and ex Laker, Brian Cook (Yes, that's how long ago it was!)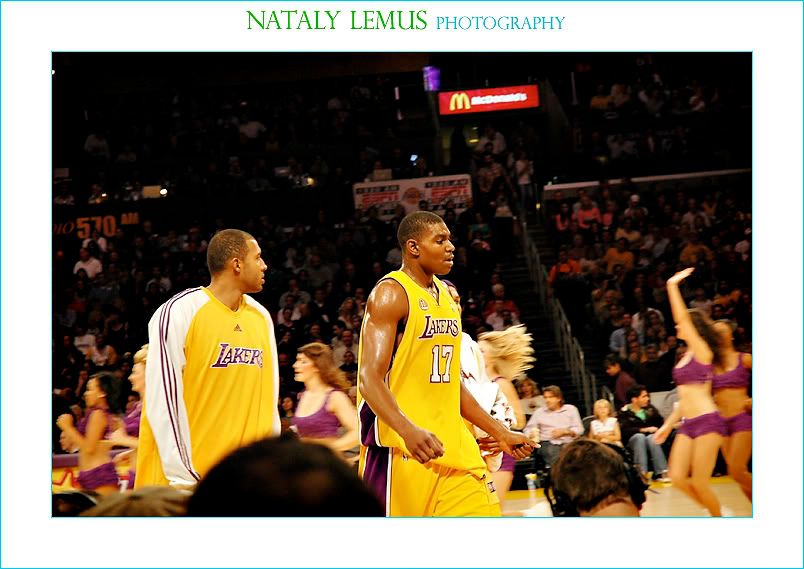 Luke Walton
Jordan Farmar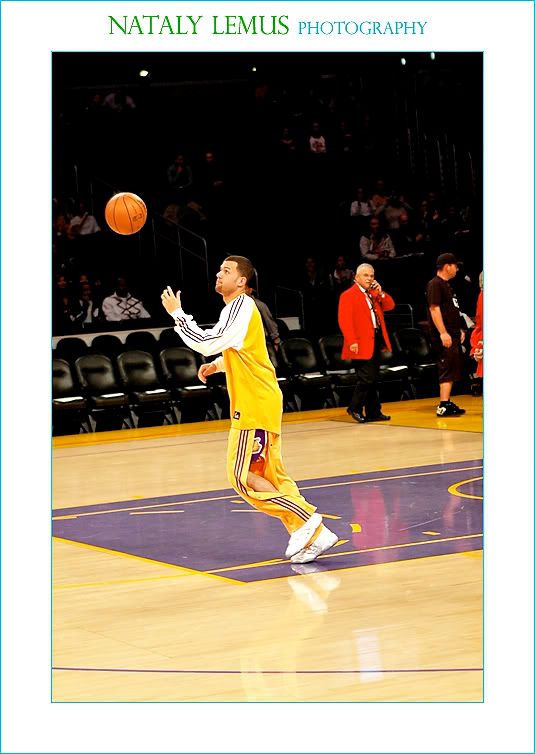 Check him out!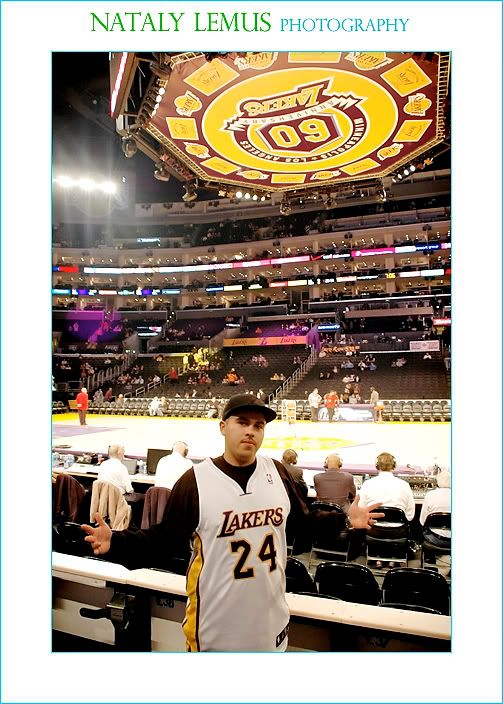 More images to come for all other Lakers fans out there!