Okay, so I have seriously been MIA! I kept relapsing, but I finally feel much better and I am ready to catch up with everything the New Year has brought.
To make it up to all my blog readers I will post every single day this month. In fact, every day we'll go back in time and I'll bring out some retro images! I wanted to post my top 100 images from last year on the 1st, but I was just not feeling well enough to post :( Therefore, throughout the month I will post images from weddings and engagement sessions from last year. Some images were probably blogged before, but I will also include with each post images that have never been blogged. With each image I will include random facts about the image. I'
ve
had brides ask me before if I posed a couple with certain images or if a certain image was candid so this way you can kind of get an idea of how I achieve certain images.
Be sure to check back daily because your wedding/engagement session/portrait session might the one featured on my post!
Without further ado, here is our first trip back in time:
When I took this image the bridal party was in line waiting to walk down to the ceremony area. This little lady is the daughter of the bride. She was patiently waiting and I just happened to snap a shot.
She was a natural in front of the camera! As soon as she caught me she started posing :)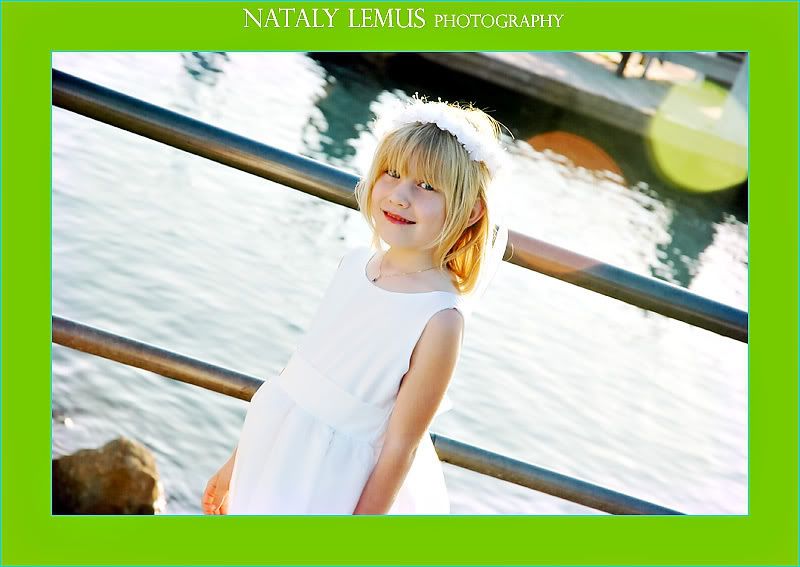 I could not help but photograph Jennifer's daughter as she so attentively witnessed her mother getting married. It was a sweet moment and I thought it would only be perfect if I captured Jennifer and James in the background.
Another candid image. While one of the family members gathered the family together for family portraits, I did not waste any time and shot some images. Jennifer and James got married right before sunset so by the time the ceremony was over the sun was setting, which gave the images a gorgeous warm look and nice flare.
This was definitely my favorite image from this wedding! It's so romantic and beautiful, if I do say so myself!
What did I tell you? Images at sunset can be so amazing!