I just got back from today's wedding. Everything was so gorgeous and the dancing was non-stop! I had a lot of fun photographing everyone.
As soon as I got here I literally ran to the bed. My heels hurt oh so bad!!! The agony, I tell ya! It's unbelievable how sore one can be after photographing a wedding. Thankfully I have a wonderful husband that massages my aching feet :) "The heel, Art! The heel!" That's what Art has been hearing for about 10 minutes now.
I am about to watch a movie and hopefully doze off fairly quick, but not before I post a photo from the wedding.
I loved this cake topper! You usually see the one of the bride pulling the groom, but this is the first time I see this version! So funny!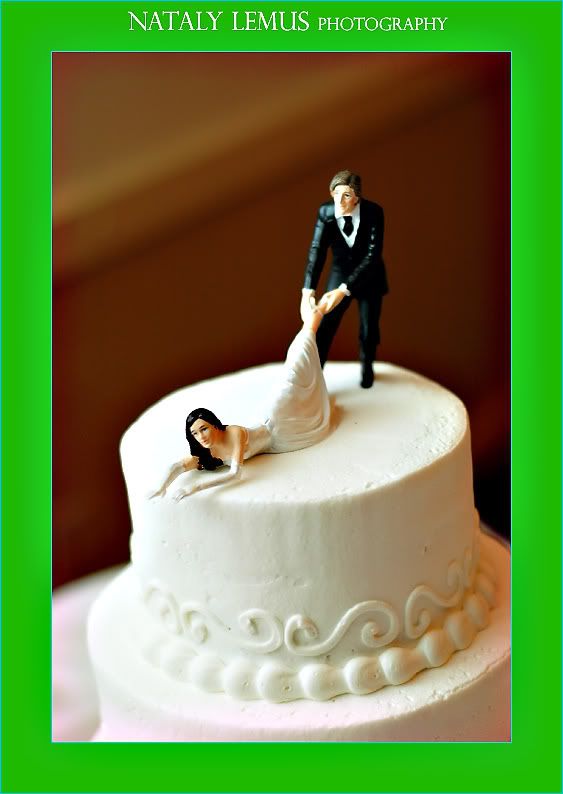 I'll post some more images during the week.
Nighty night!