About 2 weeks ago Art and I went Christmas tree shopping. I was super excited since this was the first Christmas tree we were going to pick out since we got married. Well, actually, this was the first X-mas tree we were going to pick out together ever. The past year we did not get to buy a tree so we were both bummed out, but we made up for that this year!
When we got there, I immediately started scouting the place for the perfect tree. Unfortunately, I fell in love with a 12 footer that did not fit in our home. Not to worry, Art, with his charming way, persuaded me to buy a 9 footer instead. Of course I had to pick out the fullest tree of them all. The girl even had a nickname for the tree...too bad I can't remember what it was!
I can't believe I wanted the 12 foot tree. The one we got barely fit through the doorway! We had to push and push, pull and pull. I kept snapping shots of Art struggling with the tree. Until he told me to put the camera down and help, that is! Oops!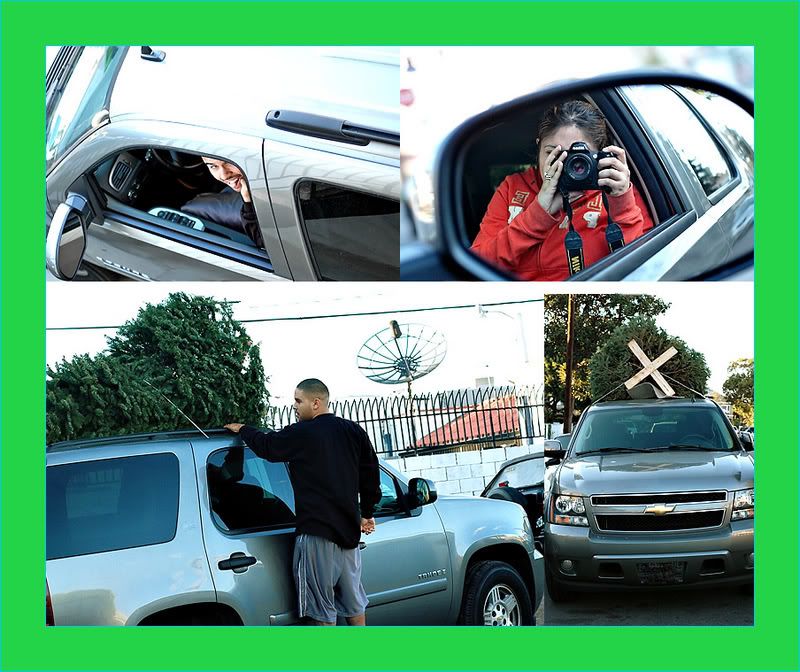 Poor Art! How could I have not noticed he needed help?!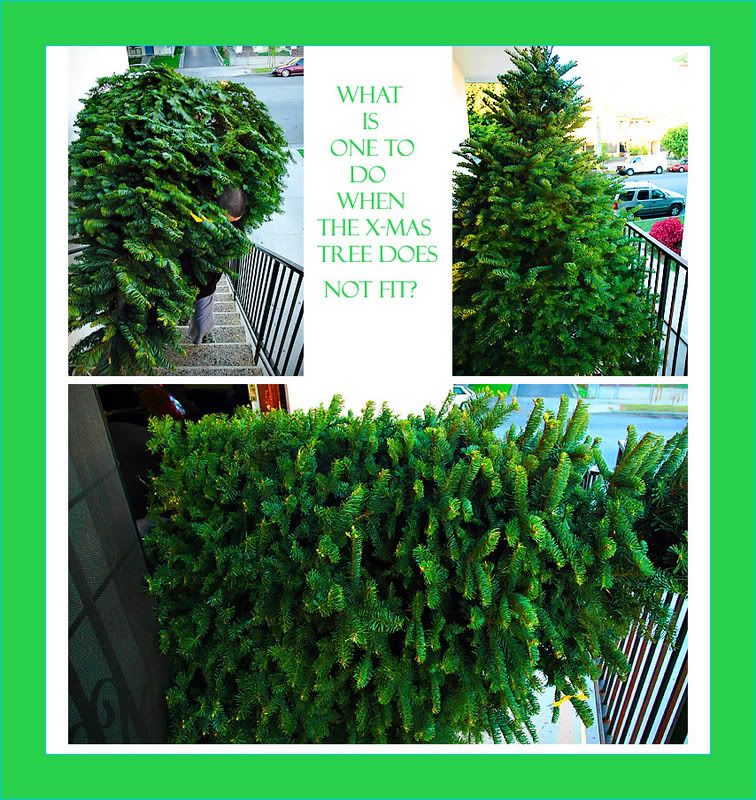 I will try and post some images as soon as possible of the tree in all it's decorated glory!