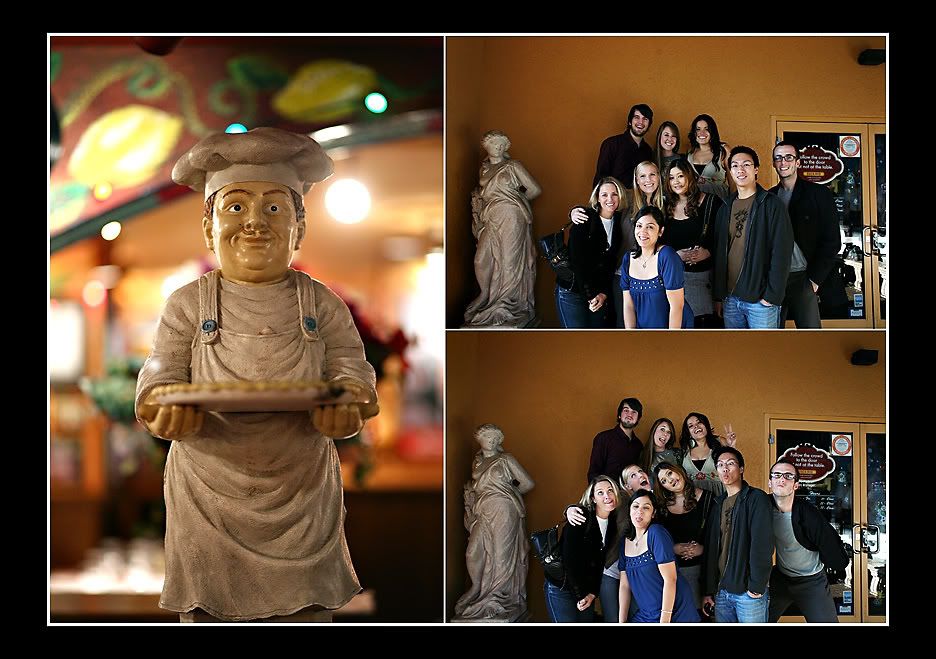 Borrowed from Jasmine Star's blog. Art laughed when he saw this image because he said that every time I am asked to make a silly face I immediately tilt my head to the right and stick out my tongue to the left.
A few days ago I was privileged to have lunch with
Jasmine Star
along with other great photogs. When I got the e-mail from Jasmine inviting me to lunch, I immediately checked my calendar and jumped with joy when I saw that there was nothing there!
Jasmine is an amazing photographer, but she is just as amazing, if not more, as a "regular" person (I did not know that was even possible!). Right of the bat you can tell that she is completely genuine, open and kind. It was a pleasure to meet such a humble and giving person!
A lot of people may think that photography is very competitive and, I guess, it might be, but thankfully I have found a circle of colleagues who are open to sharing and helping each other out. If there is anything that I can help with I am more than willing to do so as well ;)
Jas, thank you so much for including me in the lunch. Above all, thank you so much for being real...for being you! Thanks to all my other colleagues there! I hope to see everyone again :)