Mary Jane and Darryl live in Canada so I did not meet them until the day of their wedding. I always get butterflies in my stomach when I am about to meet one of my couple's without having had an interview beforehand. They are not bad butterflies. I guess it's the anticipation of finally meeting them!

When I met Mary Jane she looked radiant. She is not only beautiful on the outside, but just as beautiful on the inside. What about Darryl? Well, he is just as great as Mary Jane. They are both down-to-earth, genuine people.

I do not know what have I done (or not done) to deserve such great couples, but I am thankful for being blessed over and over again and again with such amazing couples!
I was so honored to have my name included with their family members and friends! It really touched me :)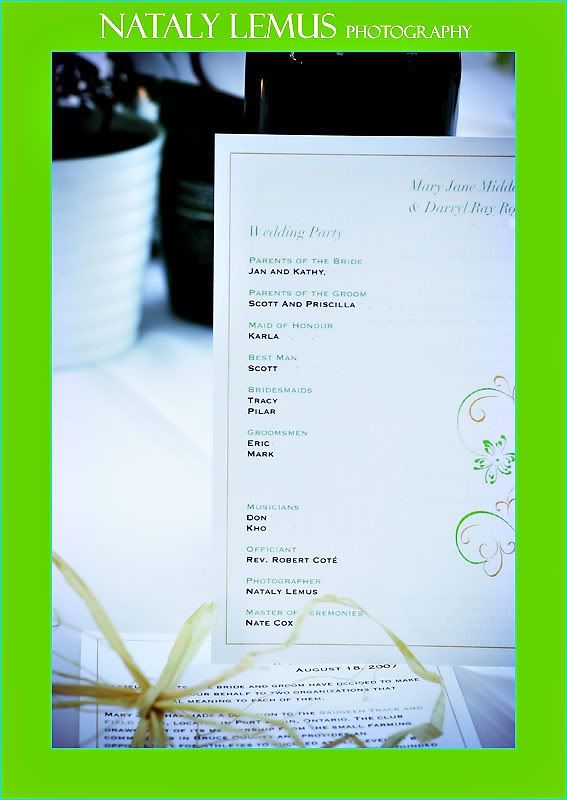 When I took this photo, we were all pretty nervous because the officiant was not showing. At one point Darryl asked me, "So Nataly, are you ready to marry us?" He really kept a great attitude about the whole ordeal. Thankfully the officiant got there...eventually!
This is my favorite image. I actually did not mean to take this image. I was testing out the settings and took a test shot, but when I saw the image I LOVED it! It just says so much to me by showing so little. This is the moment when every bride is walking towards their future. When it has finally come together and it's time for the "I do's." I love it!
I love Mary Jane's expression in this one.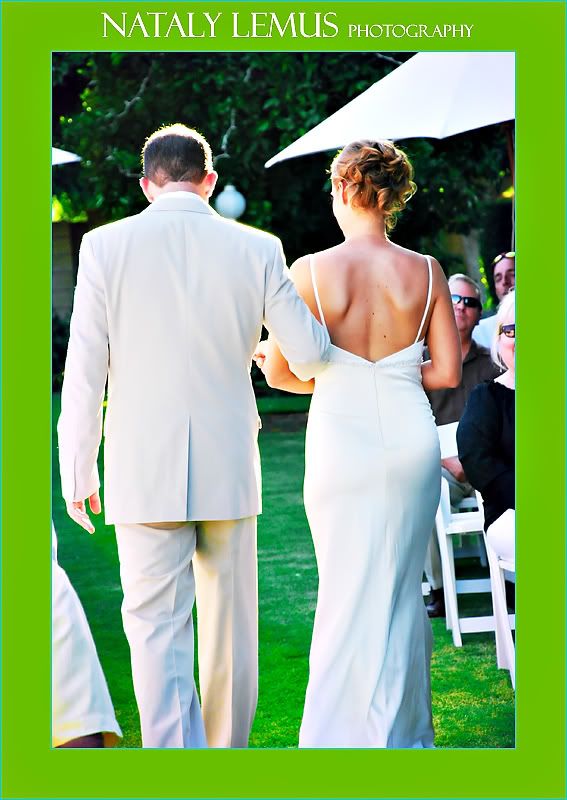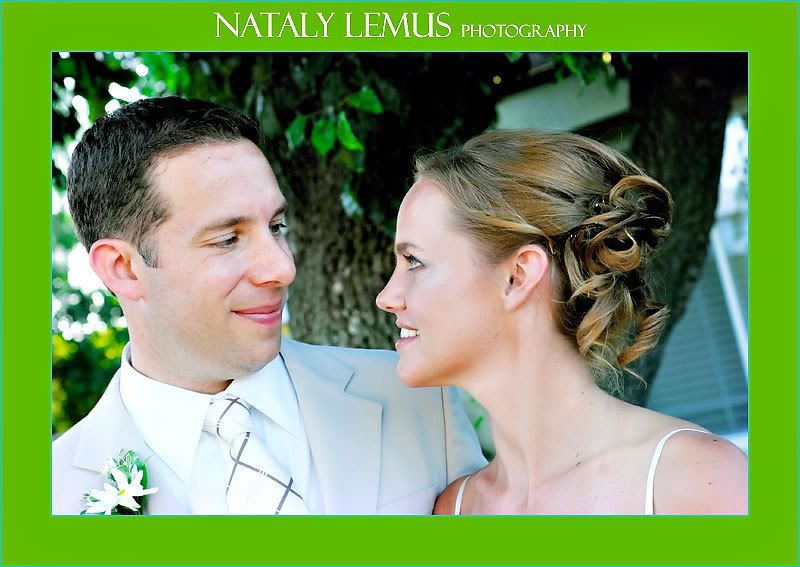 I love, love, love this image!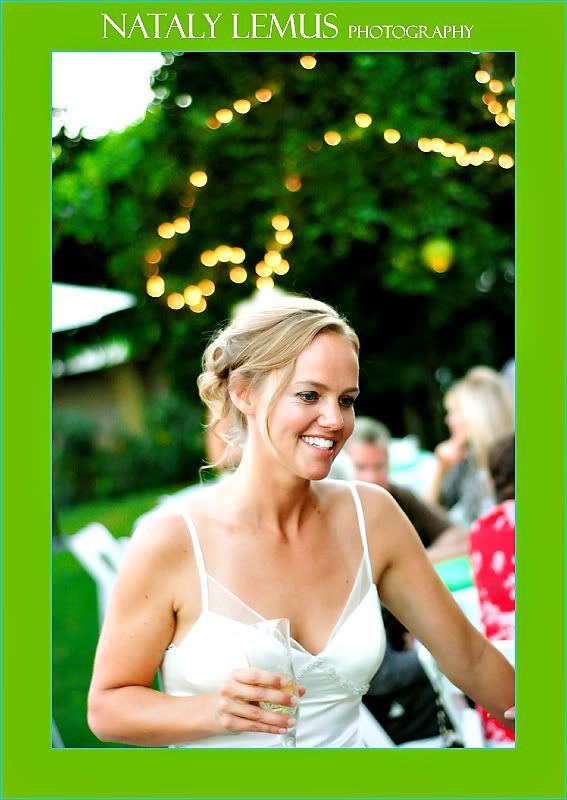 Mary Jane's Maid of Honor, Karla, was awesome! She, along with everyone else, made me feel so welcome. She let me know that she reads my blog and I cannot express how happy people make me when they let me know that. It would be way too sad if I were to be writing all of this and no one would read :p So if you're reading this Karla, HI! Also, let me know when you and your boyfriend get married because I would love to go to Canada ;D Hey, you did catch the bouquet, you know!